Lakowe Lakes Golf and Country Estate offers peaceful and secure luxury living for residents, whether ardent golfers or just those in search of a home in a serene but stimulating environment. With a residential development that includes an international standard 18-hole golf course as its central feature, the Estate, located at Lakowe Village in the Ibeju Lekki area of Lagos, is set on 308 hectares of pristine coastal land and comprises a beautiful landscape and scenic environment, in addition to world class services and amenities
So much has happened since conception, and we are bringing you all the updates below!
Since the last quarter of 2017, we have been diligently working to put finishing touches on all the homes in The Enclave that we are ready to handover, and to deliver all the homes by the end of the first quarter of 2018.
Our number one priority this year is to ensure families move into Lakowe. We know it has taken us longer than expected to get to this point, and we are thankful for your patience.
Handover of the homes will be phased, and homeowners will be notified of a pre-handover inspection schedule. This will be an opportunity for homeoners to walk through your property and indicate any snags that may require correction before the final handover.
We will be delighted to hear from you regarding any questions you may have. Email us at wealthadvisor@arm.com.ng
The second half of last year saw us deliver on all the Aso Lofts, and the Oli and Oban units in The Enclave; and we welcomed our first set of residents to the Estate. We can attest that they are enjoying the amenities and life at Lakowe Lakes.
Our aim is to deliver all the homes in the Enclave by the end of March 2018.
Homeowners whose homes are ready have been notified via email and in writing. We encourage all homeowners to complete their handover inspection by the end of February. We will be reaching out to even more homeowners in the coming weeks as we will be delivering the remaining homes by the end of Q1 2018.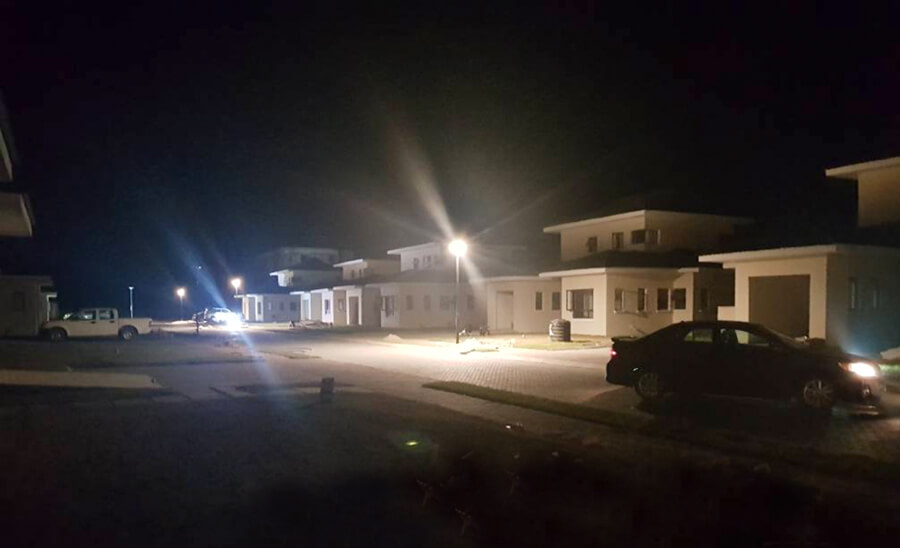 We recently introduced a special new initiative called "The Enclave Rental Pool", created for the benefit of homeowners at the Enclave who do not intend to use their homes as their primary place of residence. The Aso Lofts have been prioritised for the pilot scheme; if you are interested in joining the rental pool, please let us know via email or contact your Relationship Manager.
We are also delighted to announce that plots in Zones D and E are now fully motorable. Plot owners have actively commenced construction of their properties and we encourage those who haven't to begin work on their plots as well. Please note that development cannot commence on a plot of land until all requisite building approvals have been obtained in respect to the proposed construction.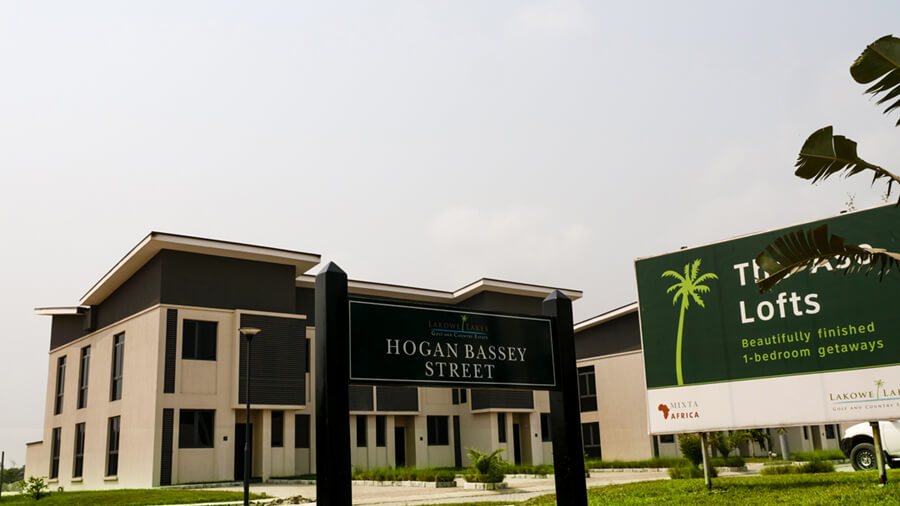 We have implemented a new naming and numbering convention for the roads, streets, courts, and homes at Lakowe Lakes. To this end, we have commenced installation of street signs and general signage in the estate. The new house numbering and street names will be reflected in all correspondence and documentation going forward.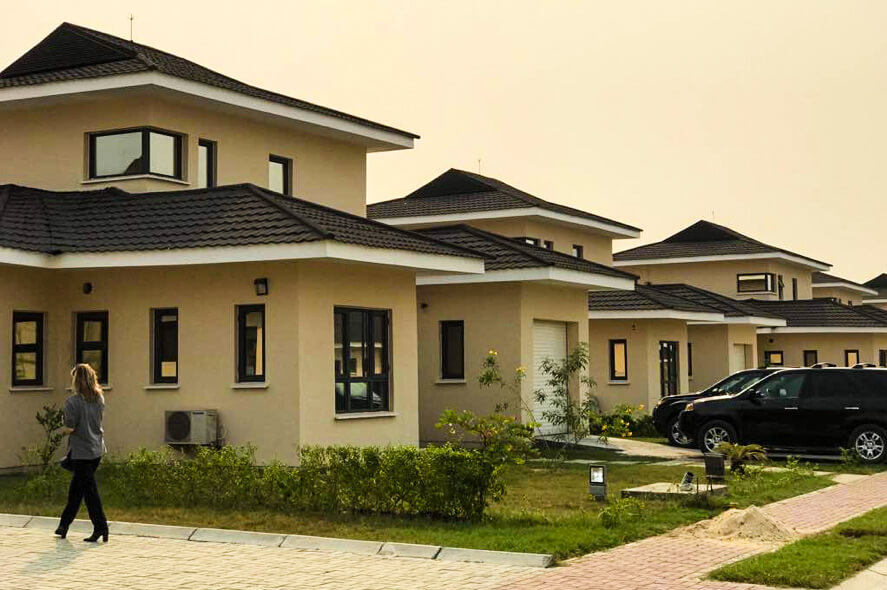 A service charge deposit of N400,000.00 Four Hundred Thousand Naira Only for homeowners and N200,000.00 (Two Hundred Thousand Naira only) for plots is payable for the first year. The payment of the service charge will cover the cost of security, access control and maintenance required to fund the management of the operations of the estate.
All outstanding payments and the service charge deposit for the first year will be required before the property can be legally handed over.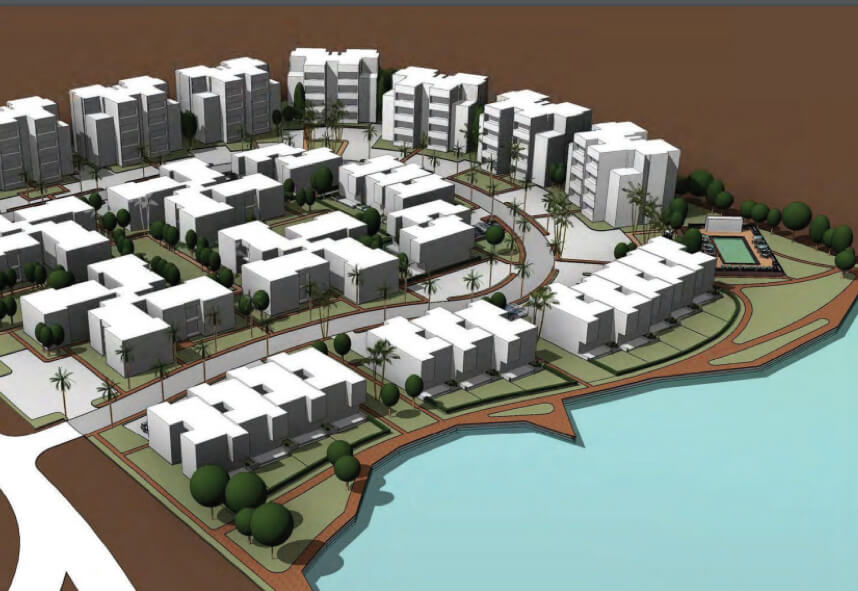 We are excited to introduce our newest residential neighbourhood known as The Cove at Lakowe Lakes. Homes in The Cove will be built to take full advantage of the scenic views offered by a 3.4-hectare lake, and will feature communal gardens, a swimming pool, and a lake promenade.
Pre-sales to a select few have commenced, and construction is scheduled to start in May.
The following home types are available in The Cove:
Studio flats
One bedroom flats
Two bedroom flats
Two bedroom penthouse flats
Three bedroom flats, and
Three bedroom terrace homes + maid's room.
* You have the option to select a fairway, lakefront, or garden view home.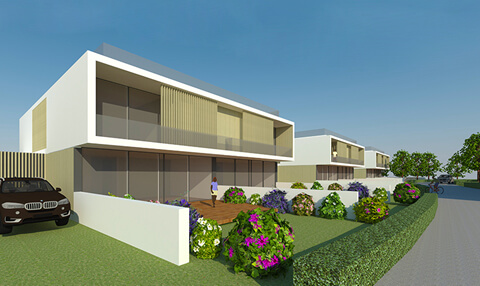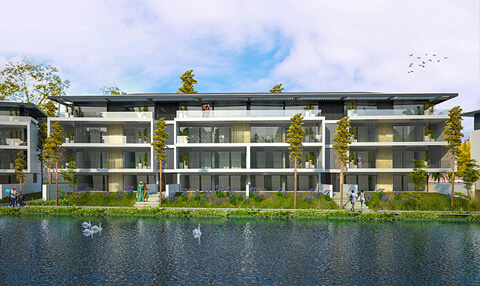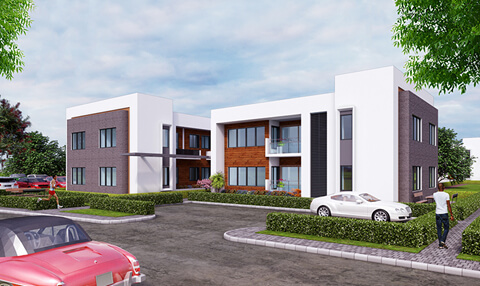 Ask your Relationship Manager about what makes The Cove one of our most scenic communities yet.