Urbanisation
Africa has the Numbers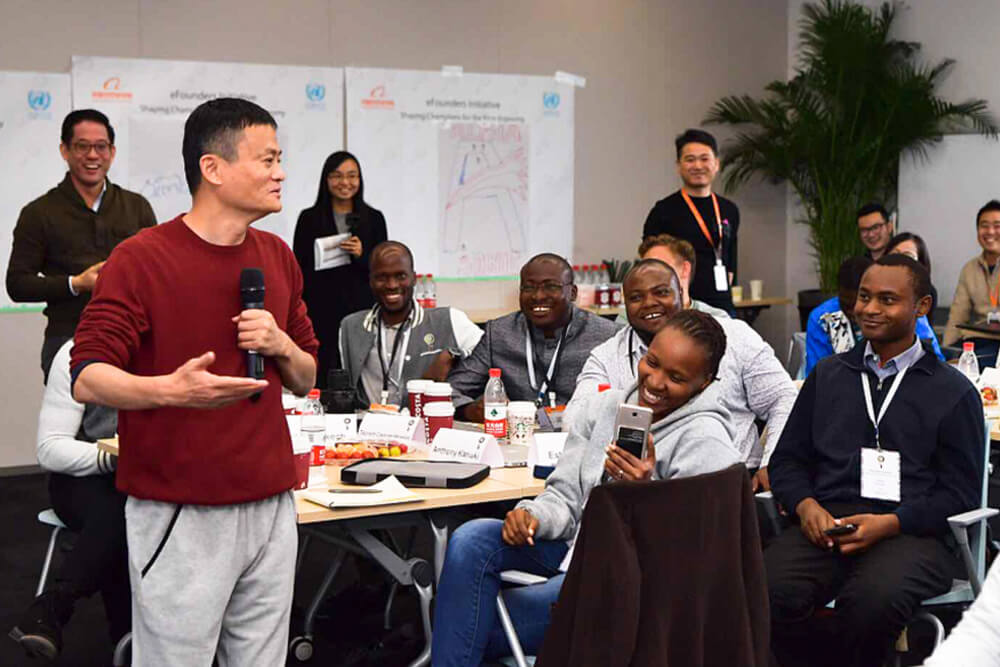 A total of 24 entrepreneurs from Africa were hosted and tutored in China by Alibaba founder, Jack Ma, at the company's Xixi headquarters
in Hangzhou | Nov 14, 2017. Photo_VCG
When Jack Ma, founder and chairman of the Alibaba Group, came to Africa in 2017, accompanied by at least 30 other Chinese billionaire businessmen, it was anything but a casual visit. Clearly looking for collaboration opportunities on the Continent, Mr. Ma, whose organisation is the fourth largest Internet company in the world by revenue (US$23.82 billion last year), pointed out: "I believe 80-90% of business in the future will be online, and Africa will be the driving force of the global economy from today's Asia." Like many others outside Africa, he had crunched the numbers for the Continent, and this is what they all see:
Incredible urban growth, mostly youth: The number of Africans living in cities is set to triple by 2050. By 2025, an additional 190 million people in Africa (or 45% of the population) will live in urban areas, representing almost one-fifth of the world's people. Africa's youth will make up 40 percent of the total, with this working-age demographic expected to surpass both India's and China's by 2034.This will result in a growing urban consumer class in Africa.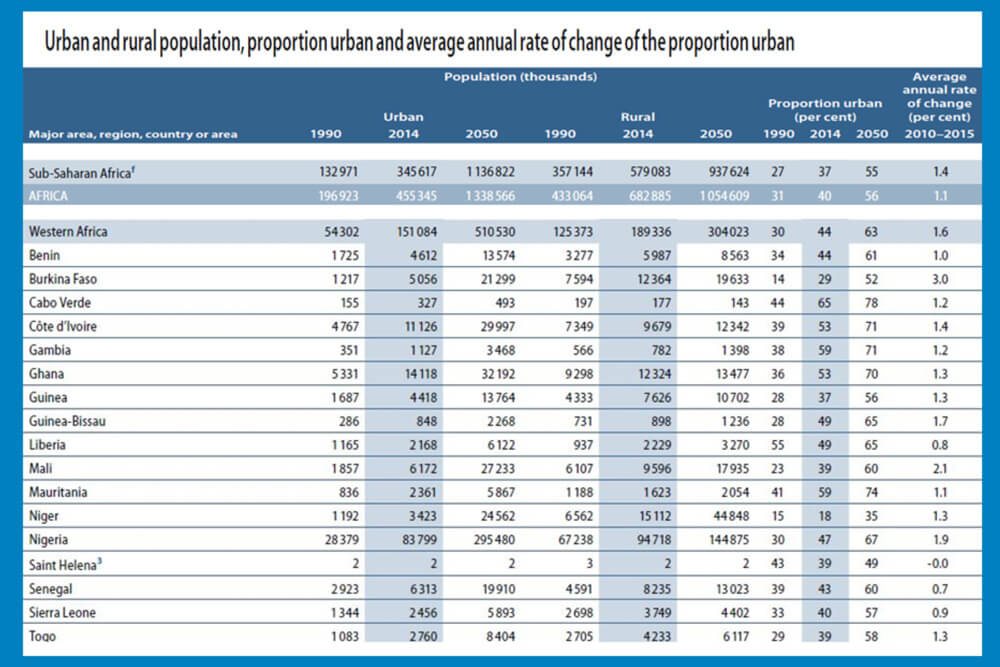 Volume of consumer spending in Africa, according to the McKinsey Global Institute (MGI), is projected to reach $4 trillion by 2025 – this statistic provides a major attraction to retail and consumer companies looking to tap into the fortunes of this market. And, ideally, most of the engagement will be done online – via eCommerce
Consumption by African cities: According to the Economic Intelligence Unit (EIU), Africa's middle class – all households with an income above $5,000 per annum – are potential consumers, as they spend more than half their earnings on discretionary items (as opposed to basic needs). Lagos is forecast to have the highest number of households in this income range by 2030, followed by Johannesburg in South Africa, and Abidjan in Côte d'Ivoire. Despite a continental slowdown in 2016, city dwellers continue to be voracious consumers: per capita consumption spending in large cities in Africa is on average 79 percent higher at the city level than at the national level. Cities in Kenya and Nigeria, for instance, have per capita consumption rates that are more than double the country rates, says research firm Deloitte.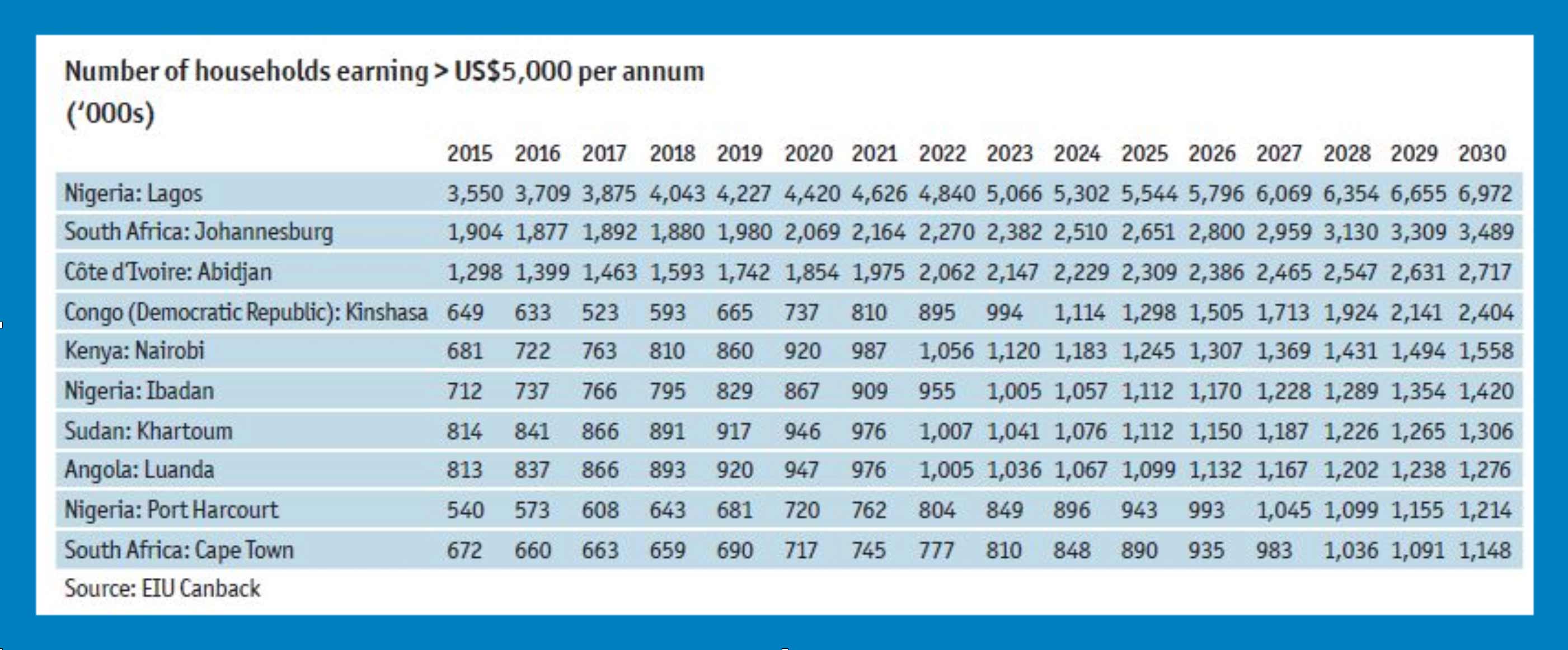 Consumption by geographic spread: Four broad groups of African consumers will account for most new consumption spending over the next decade:
First are affluent consumers (earning more than $50 000 a year) in North Africa and South Africa, who are expected to spend an additional $174bn a year by 2025, or 27 percent of African consumption growth. Their biggest spending categories will be housing, consumer goods, education and transportation services.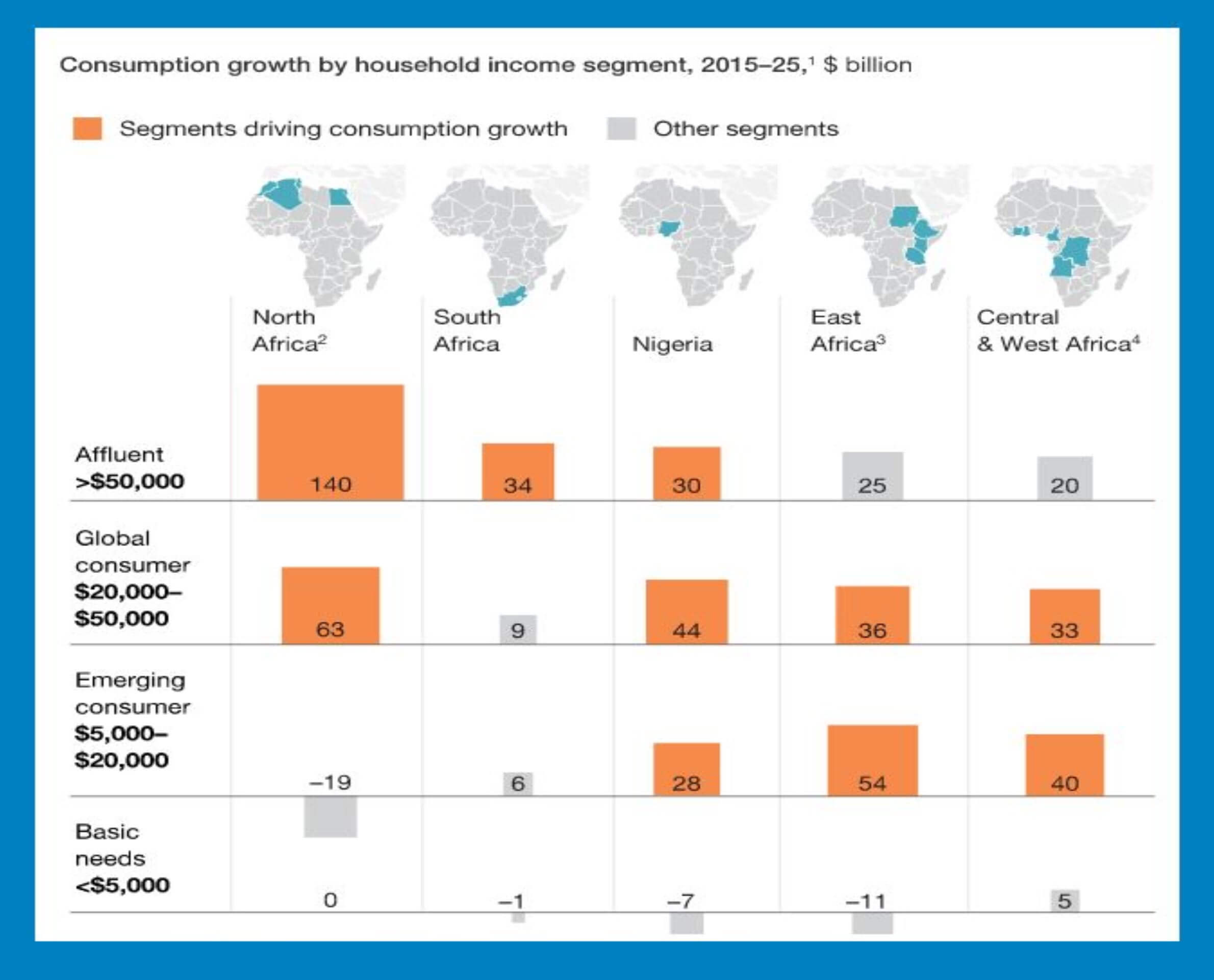 The second is Nigeria, expected to account for 15 percent of growth in African consumer spending to 2025, evenly split between affluent households, "global" consumers earning $20,000 to $50, 000 a year and "emerging" consumers with annual incomes of $5,000 to $20,000. Here, the largest categories will be food and beverages, housing, consumer goods, education and transportation services.
Third is East Africa, where emerging and global consumers are expected to account for 14 percent of Africa's consumption growth to 2025. Food and beverages will be by far the largest spending category, but there will also be opportunities in housing, consumer goods, hospitality, and recreation.
Finally, emerging and global consumers in West and Central Africa are set to generate 11 percent of African consumption growth, spending more than $70bn in the period to 2025.
The Tech Component
Urban Youth are Drivers for ecommerce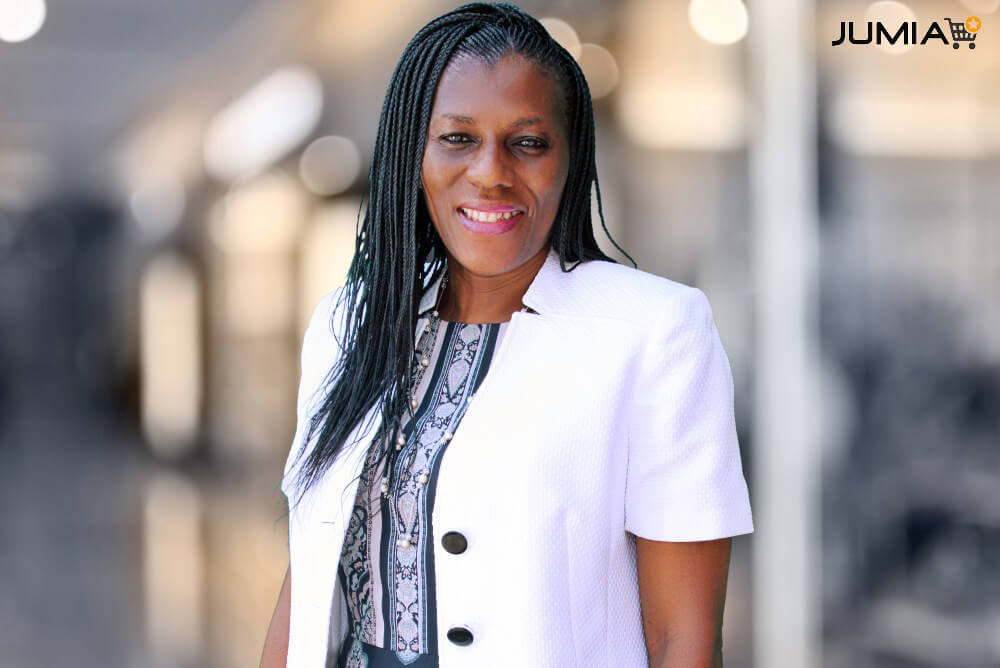 Juliet Anammah (CEO, Jumia Nigeria)
While economic growth has faltered in parts of Africa, demographic trends remain favourable for the Continent's longer term development. Her demographic profile is both young and increasingly urbanised. By 2020, half of Africans—up from 18 percent in 2015—are expected to own a smartphone, with which products and services are traded, bills paid, and remittances wired. Little surprise that the African e-Commerce sector is projected to grow strongly, largely on the back of increased smartphone take-up among these young consumers, who use mobiles to access a variety of e-Commerce shopping platforms.
According to a McKinsey 'Lions Go Digital' report, online shopping could account for up to 10% of retails sales (with a value of around US $75 billion) by 2025, as more Africans gain access to the internet. With 98.4 million internet users as at December 2017, based on the Nigerian Communications Commission (NCC's) statistics, and an inherent shortfall of physical malls, the country stands to gain from e-Commerce.

The undisputable point is that access to technology is on the rise in continental Africa, bringing a larger range of goods to a wider range of consumers. This signals a positive future for e-Commerce companies that are prepared to play a long-term game in shaping an expanding sector.
For pan-African online retailer, Jumia, a significant part of its success is down to the way smartphone use is driving e-Commerce activity. According to its Nigeria CEO, Juliet Anammah, around 71% of the company's Nigerian users access the marketplace portal via their mobile phones. However, the rest of the continent is still playing catch-up, with only 53% of Jumia's customers from other African countries using smartphones to carry out their online orders.
On the Front Row
Nigeria's  E-commerce Market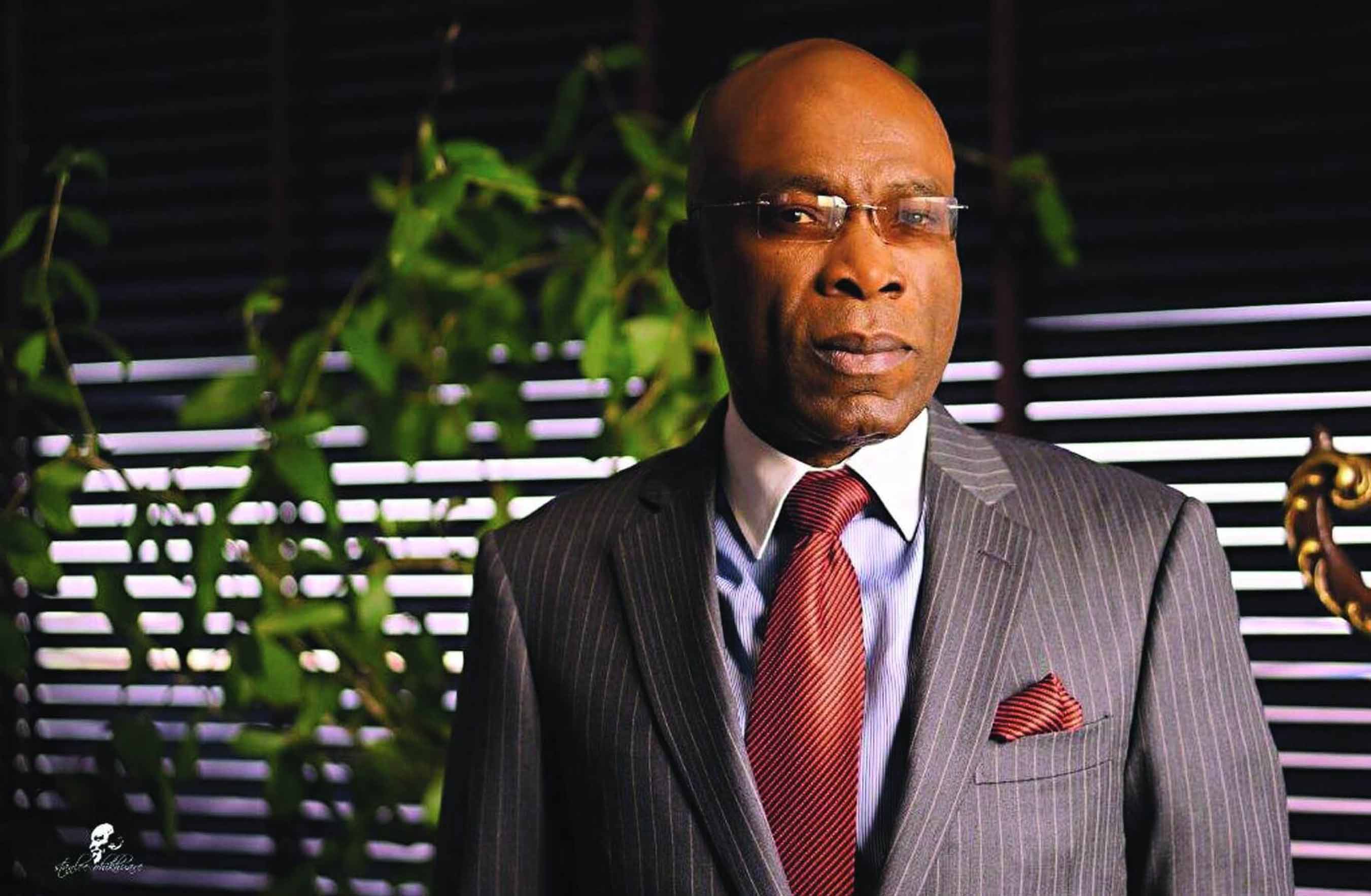 Leo Stan Ekeh (Chairman, Zinox Technologies), new owners of Konga eCommerce market place
Nigeria is considered to be Africa's leading e-Commerce market, with a 2017 valuation of approximately US$13billion (N4.7 trillion), possibly rising to US$50 billion by the end of 2018 (from just US$8 billion in 2013), and hitting US$75bn per year by 2025 says the Economist Intelligence Unit in its report titled: "How technology is driving retail in Africa".
Jumia and Konga, which have a presence in Nigeria, are some of the biggest e-Commerce companies on the continent, delivering online shopping via their marketplace platforms.
However, the country's e-Commerce industry has recently taken body blows, with the demise of both Effritin.com and OLX (a subsidiary of the South African group, Naspers), and the buy-out of Konga.com. But analysts say the market potentials for a bustling online commerce industry outweigh any rough patches that can be overcome with due diligence, planning around policy inefficiencies, and ruthlessly watching the bottomline.
Rounding off months of long-drawn negotiations with major investors, Naspers and AB Kinnevik, Konga has been acquired by Zinox Technologies, an integrated ICT company, owned by Leo Stan Ekeh. Mr. Ekeh is reputed to have a solid track record for corporate success and turn-around in the tech sector, and is already quick on his heels, recalling previously laid-off Konga workers, while promising to revolutionise e-Commerce on the Continent. The Zinox Group of companies includes Technology Distributions, Task Systems, and e-Commerce store Yudala.
Nigeria is home to a slew of home-grown, industry-leading, pure e-Commerce players, amidst healthy competition from across Africa: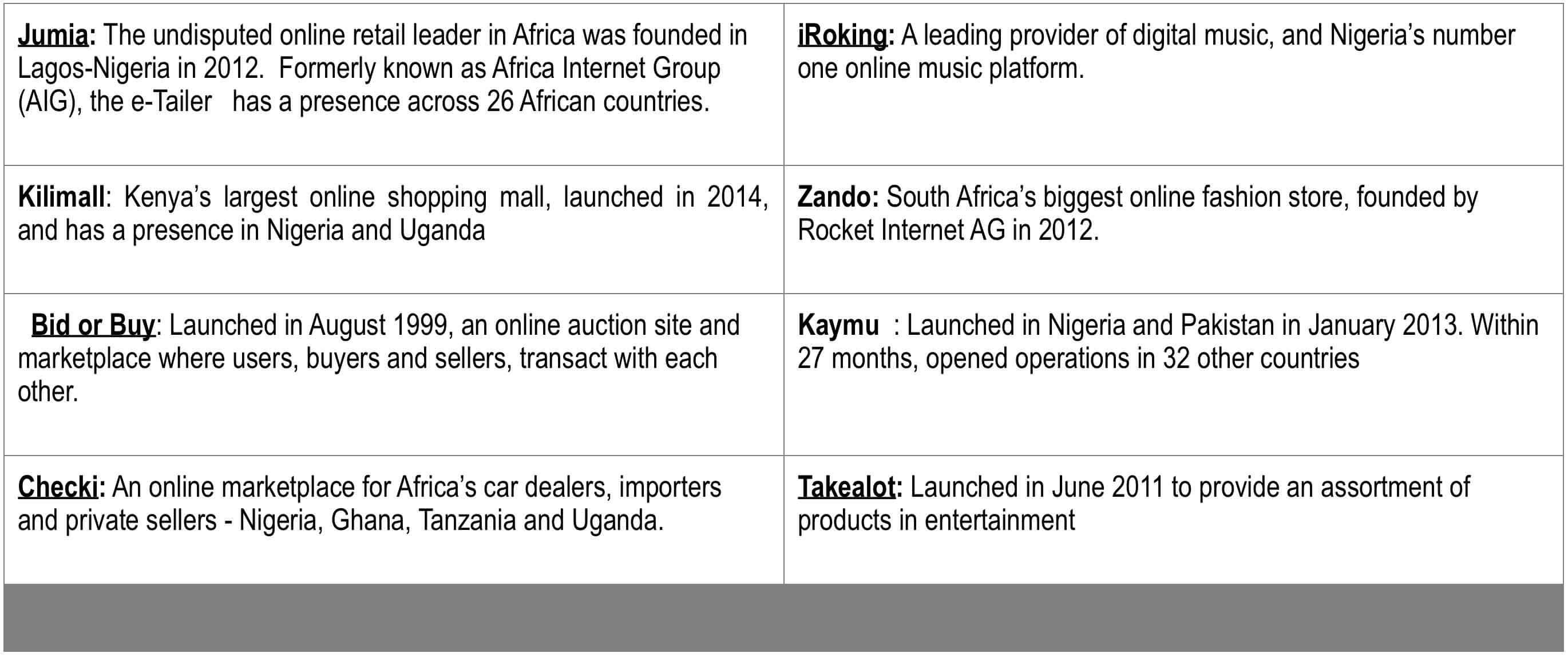 Asides from the marketplace portals, e-Commerce growth in Nigeria has increasingly come from the fashion and apparel sector, with its online apparel market set to grow from US$104m in 2014 to around US$1.1bn in 2019, according to market research firm, Euromonitor International.
While Jumia and Konga serve the e-tailing mass market, affluent, brand-conscious Nigerians are also being catered to by companies such as Polo Avenue, a Nigerian-based luxury retailer that operates across West Africa. In Q1 2017, Polo Avenue launched a luxury e-Commerce network, shipping its high-end brands – Gucci and Dolce & Gabbana (Italy), Rolex (Switzerland) and Cartier (France) – across Africa. The company claims to cater to clients that are willing to spend around US$1,000-2,000 per visit, usually on a monthly basis, together with high-net-worth individuals who spend tens of thousands of dollars.
What is special about Polo Avenue, however, is its insistence on using its e-Commerce platform to also promote African brands, both experienced and new, making way for exposure to an international market.
Tapping into Opportunities
Nigeria's  E-commerce Market
Inspired by the spectacular growth trajectory of US online retailer, Amazon – which is currently valued at $685 billion – e-Commerce platforms have emerged as an equalising force between large and small companies, and offer the tantalising potential for small and medium-sized enterprises (SMEs) from Africa to reach profitable segments in international markets. Similarly, the e-Commerce landscape presents opportunities for investors in innovation:
Opportunity 1 | Cross Border e-Commerce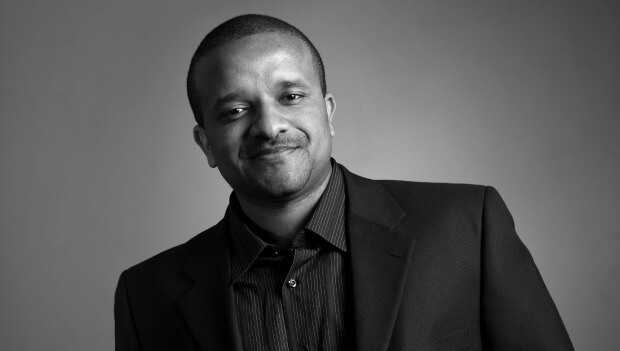 Chris Folayan (Founder, Mall for Africa)
Welcome to Mall for Africa, the first-ever logistics, product delivery, payment, and e-Commerce integration company that has zero inventory. With a simple click, Africans in the Diaspora can choose from billions of products from more than 200 of the best US and UK retailers in the world – including Macy's, eBay, and Nordstrom – and have the items delivered to their doorstep, at little expense. Going a step further, Chris Folayan, founder of Mall for Africa, has updated his company's concept to launch Mall for the World, which helps bring U.S. and African products into markets worldwide. 
These borderless 'digital malls' have been instrumental in breaking down the barriers that have historically frustrated international retail trade. Early adopters to these opportunities will reap rewards.
The case for cross-border e-Commerce is supported by a 2017 DHL Express research report titled The 21st Century Spice Trade: A Guide to the Cross-Border E-Commerce Opportunity. It reveals that cross-border e-Commerce offers aggregate growth rates not available in most other retail markets. Key parts of the report also revealed:
Cross-border retail volumes are predicted to increase at an annual average rate of 25% between 2015 and 2020 (from USD 300 Billion to USD 900 Billion) – twice the pace of domestic e-Commerce growth;
Online retailers are also boosting sales by 10-15% on average simply by extending their offering to international customers;
An additional boost comes from including a premium service offering: virtually every product category has the potential to upgrade to become premium, both by developing higher quality luxury editions and by offering superior levels of service to meet the demands of less price-sensitive customers;
Retailers and manufacturers that incorporated a faster shipping option into their online stores grew 1.6 times faster on average than other players; 
In Sub Saharan Africa, the opportunity for Intra Africa trade should not be ignored. 'Going global' does not only mean trading outside of the African continent – Africa is home to one of the world's fastest growing middle class, with an appetite for top quality products and services.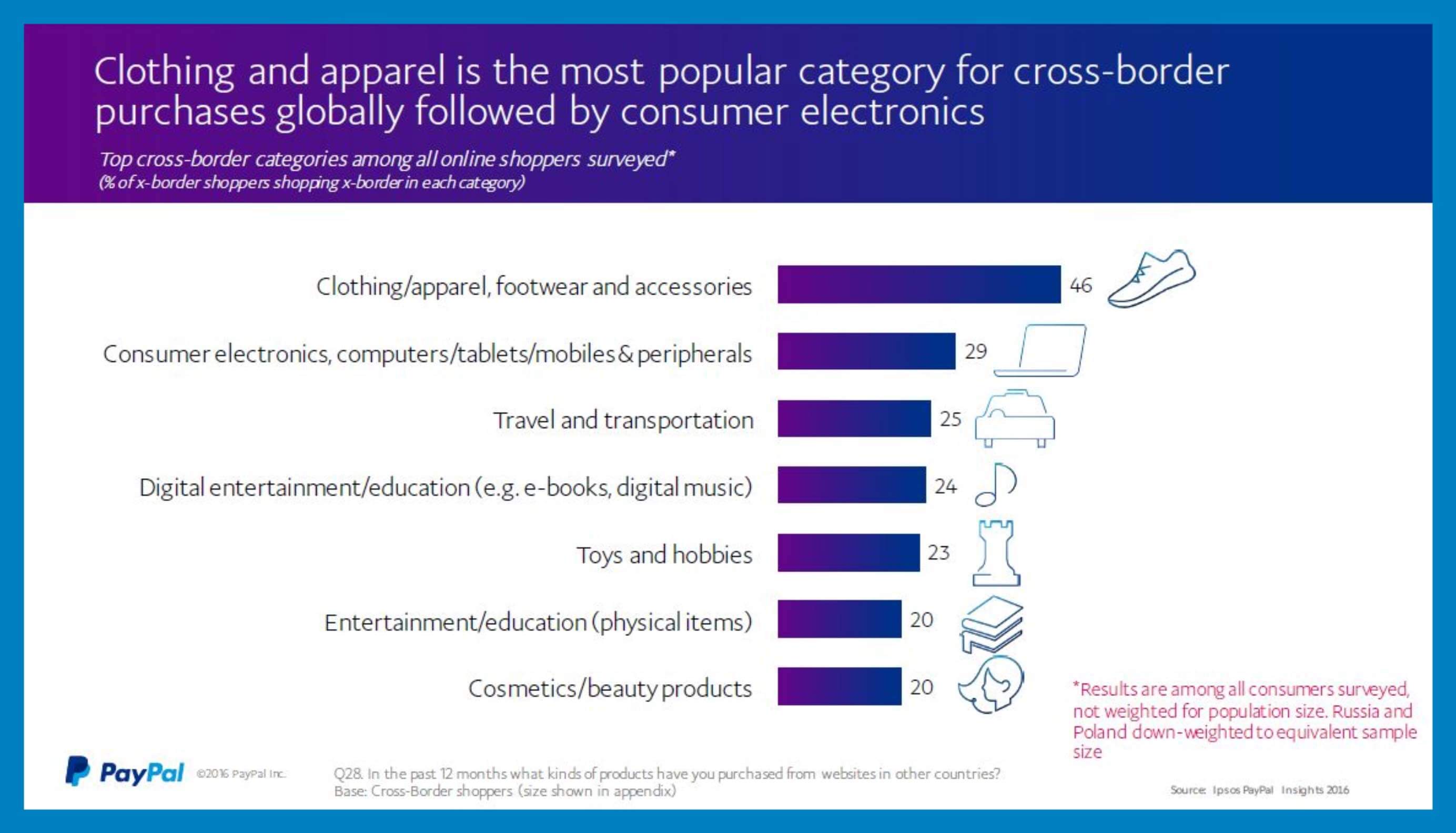 Said Hennie Heymans (CEO for DHL Express Sub Saharan Africa): "Contrary to what many retailers think, cross-border shipping is actually simple and retailers in Sub Saharan Africa are perfectly positioned to take advantage of international opportunities." This is the time for entrepreneurs across Africa to reap the benefits of global markets.
Opportunity 2 | The Rise of Facebook e-Commerce Groups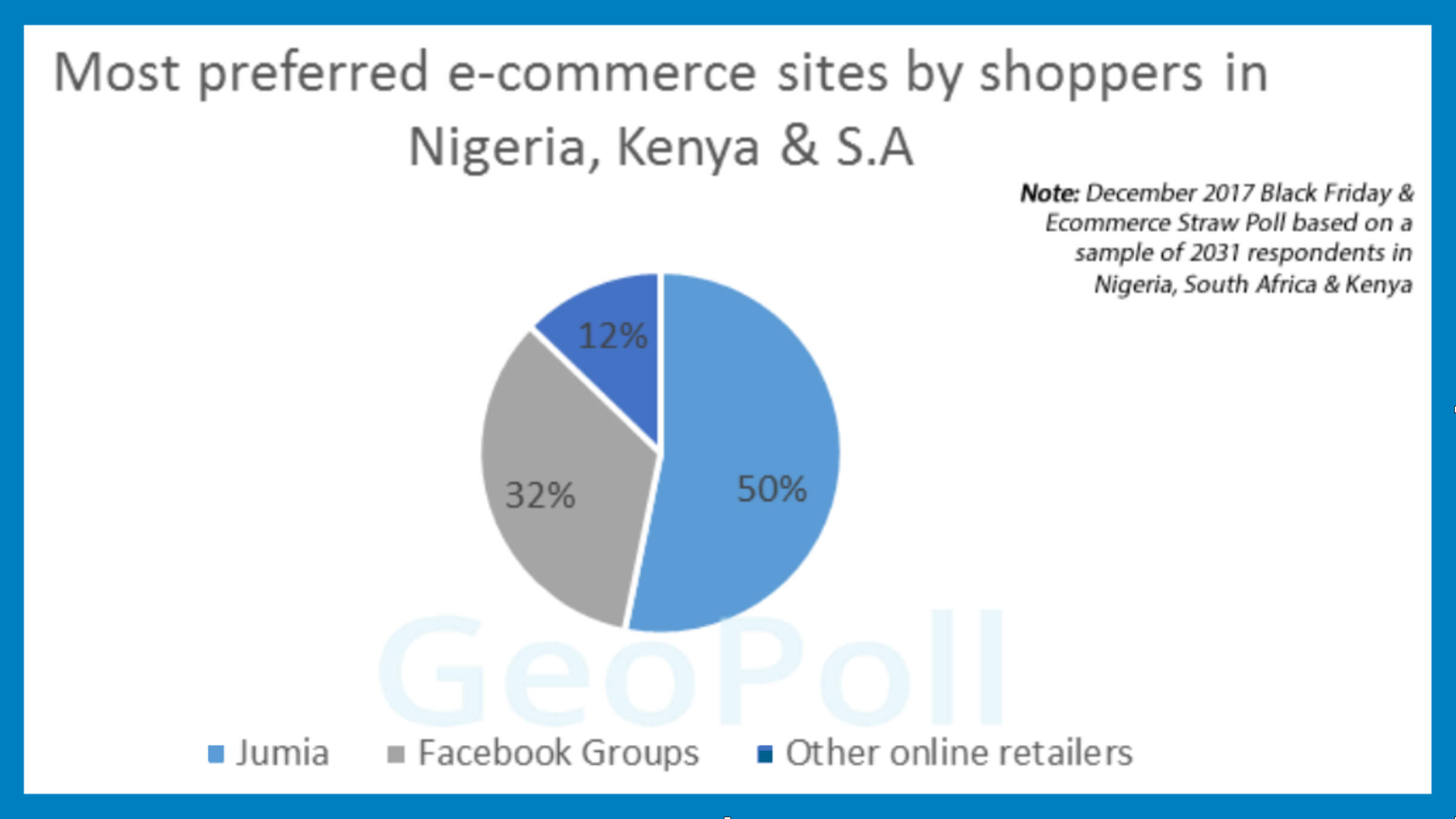 Results from a December 2017 Black Friday Straw Poll conducted by GeoPoll for three Africa regions (Nigeria, Kenya, South Africa) highlight the fact that Facebook groups are officially key players in Africa's competitive electronic space.
At 32% (see table above), Facebook is the second leading online retailer in the three prominent e-Commerce regions. Even more enlightening, last year Facebook became the second largest e-commerce company in Africa after Jumia, the industry leader.
For SMEs, the platform is proving to be an unexpected but formidable e-Commerce channel, where entrepreneurs of every type rack up impressive sales figures through informal transactions within special interest groups they belong to.
The unbounded and unconstrained nature of the Internet has made it possible for local businesses and individuals to trade all manner of goods, inter-continentally, intra-continentally, as well as globally. Entrepreneurs must cash in.
Opportunity 3 | Logistics: Fintech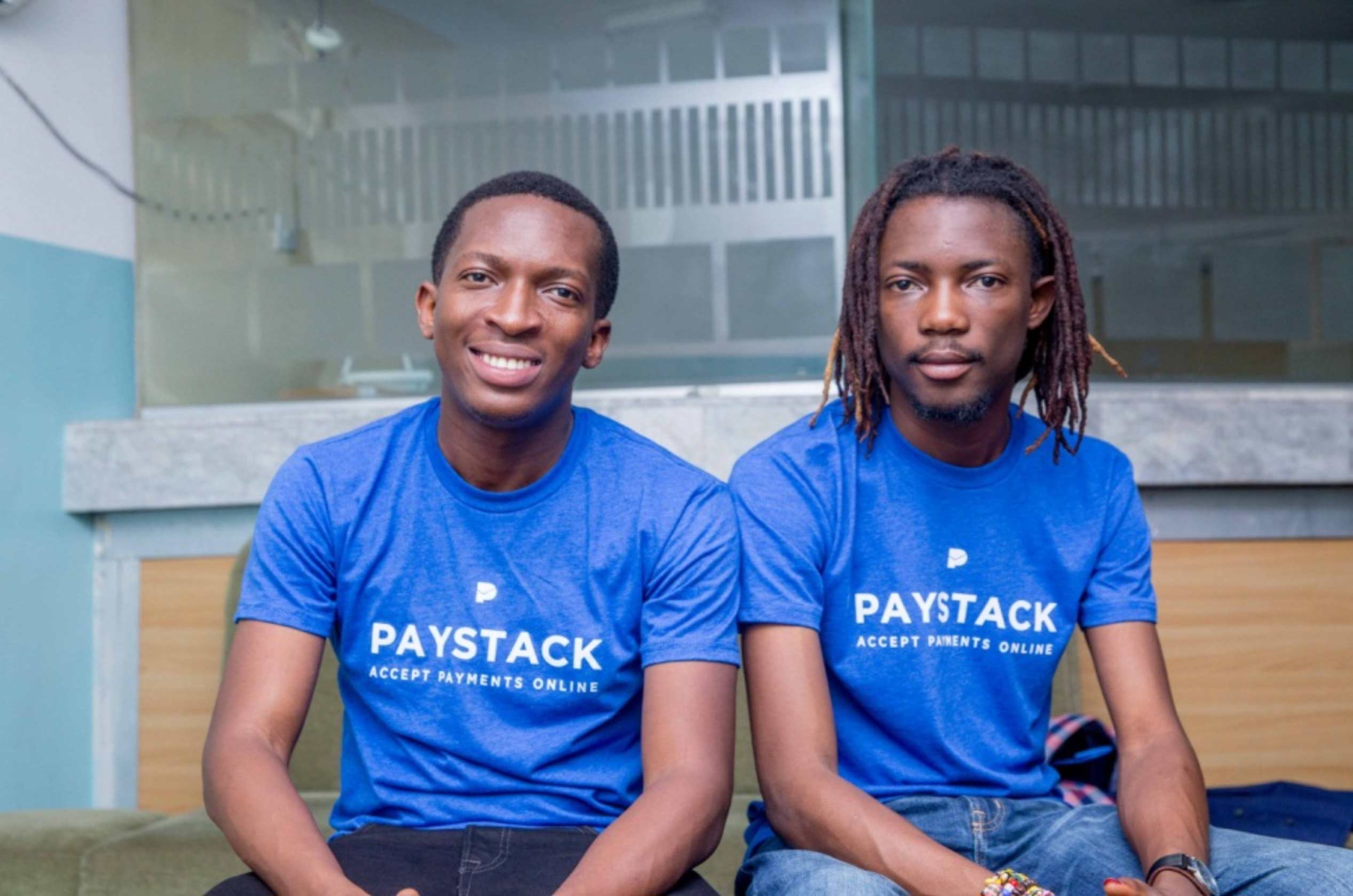 Shola-Akinlade, Ezra-Olubi (Founders, Paystack)
As e-Commerce grows and evolves, so too will the supply chains, facilities and talent that support the critical functions of e-Fulfillment.
Electronic payment is one such area.
In a 2018 report titled 'Roaring to life: Growth and innovation in African retail banking', research firm Mckinsey shows that 40% of Africans prefer to use digital channels for transactions. In four major African countries – South Africa, Nigeria, Kenya, Angola – a higher proportion of Africans prefer the digital channel for transactions to the branch channel.
Payments are still dominated by banks, but a sizeable opportunity outside banking has emerged as a result of disruptive digital innovations.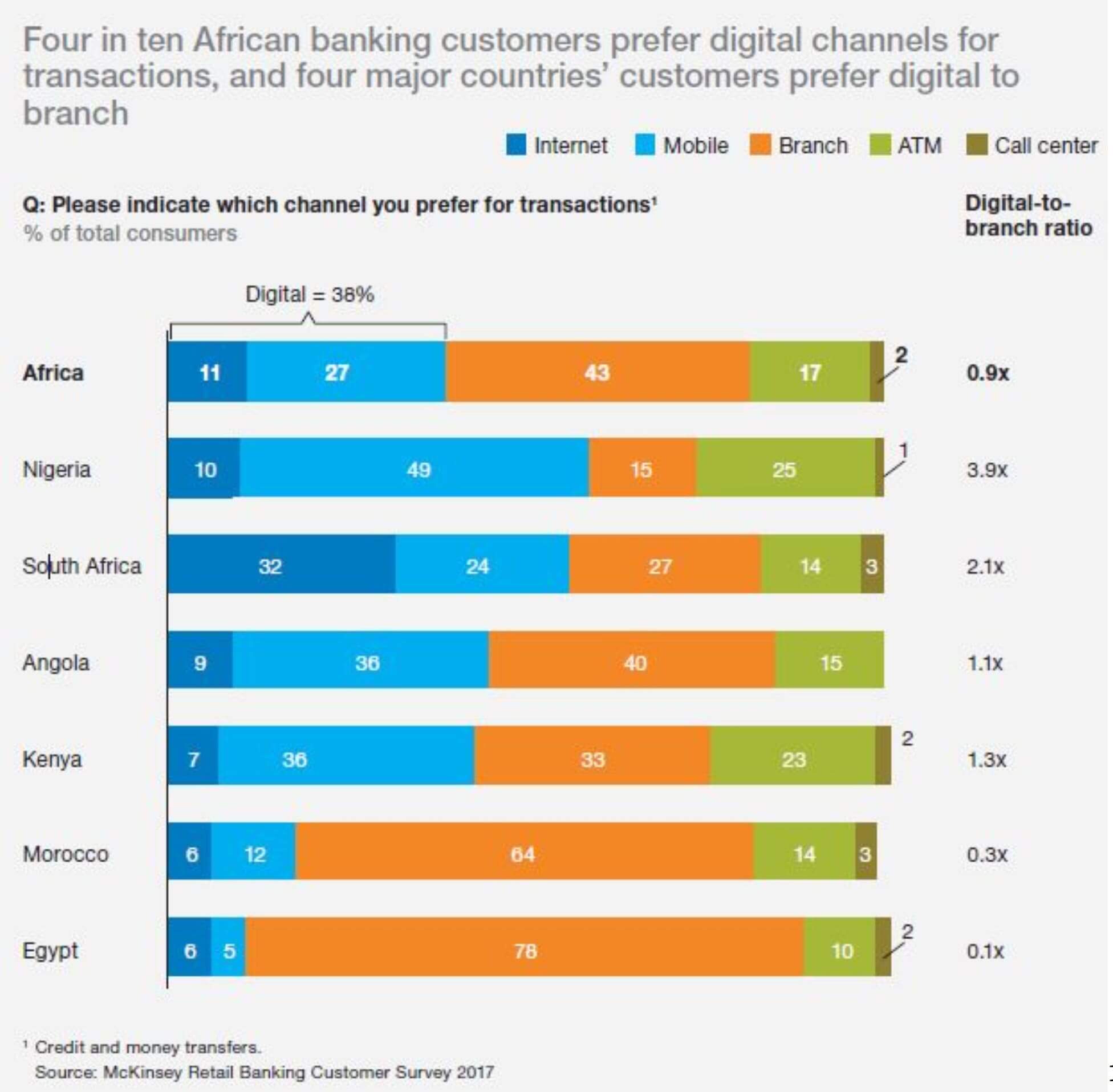 For example, Nigeria-based fintech Paga allows customers to make money transfers and online shopping payments via their mobile phones; since its launch in 2009, it has signed on nearly six million active users;
In Kenya, Mobile money application M-Pesa, launched by operator Safaricom in 2007, today has over 26 million customers;
Newer players include Nigeria-based Paystack, which enables users to make payments via social media.
The African e-Commerce sector is plagued by cash, with a large percentage of payments still being made in cash at the point of delivery. The market is therefore wide open for fintech startups – backed by large corporates, Angel investors or Venture Capitalists – to tackle this anomaly by developing a commercially viable, cashless online payment solution.
This is exactly what Mastercard has done by partnering with Nigerian tech start-up, NetPlus to develop an e-Commerce solution intended to make cash a thing of the past, for both e-retailers and consumers.
Opportunity 4 | Logistics: Futuristic Delivery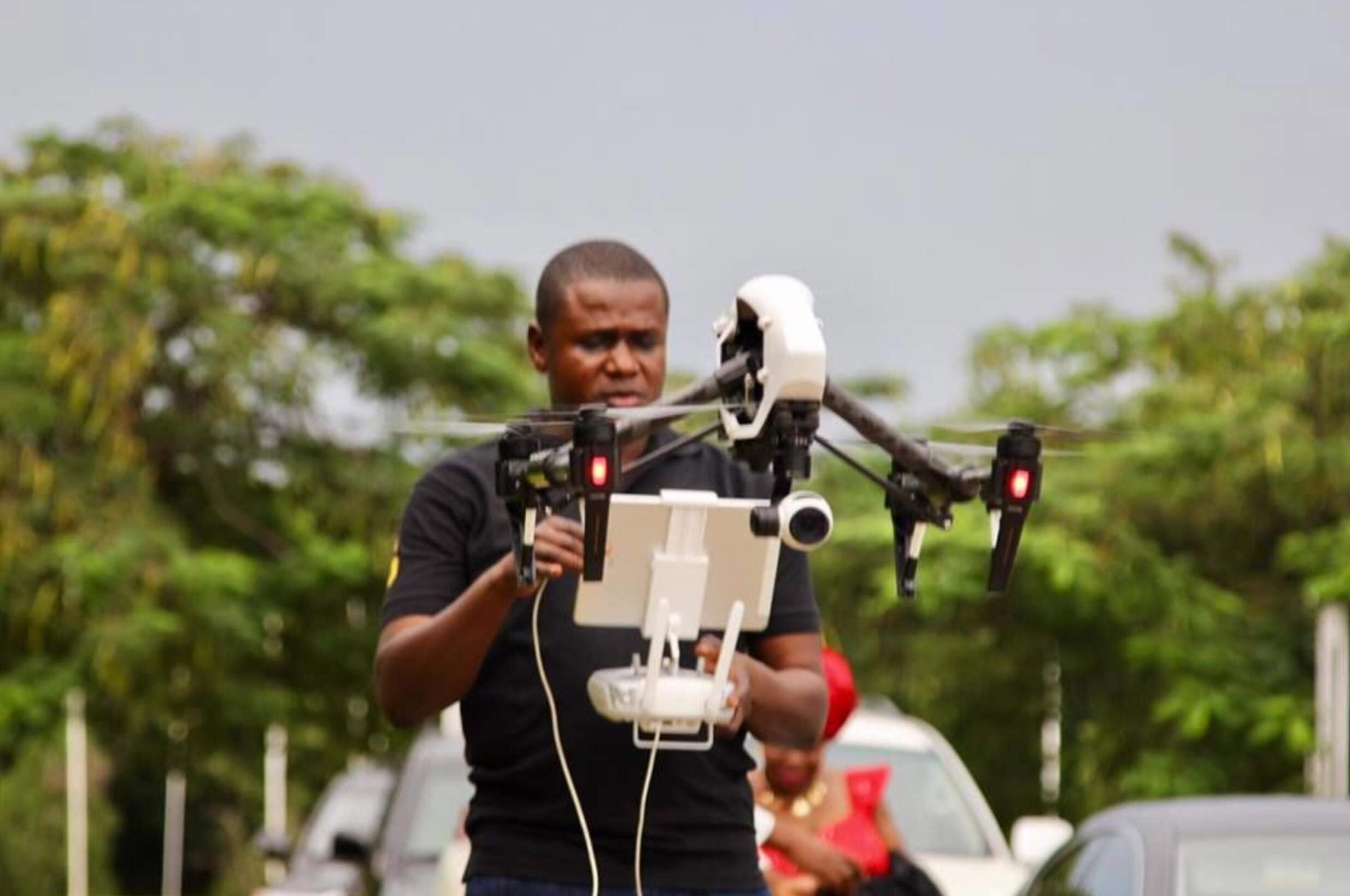 Sunday Idajili (CEO, Unmanned Aircraft Systems, Abuja-Nigeria)
Traditional retail has been transformed by e-Commerce and its technological capabilities. It has proven to be an enormously disruptive but positive force, spurring innovation and providing new economic opportunities for investors in logistics startups.
The surge in online shopping and the demand for ever shorter delivery times is creating prospects in seemingly quirky, innovative but lucrative ventures.
What if receiving our packages by air drones became mainstream in the next few years?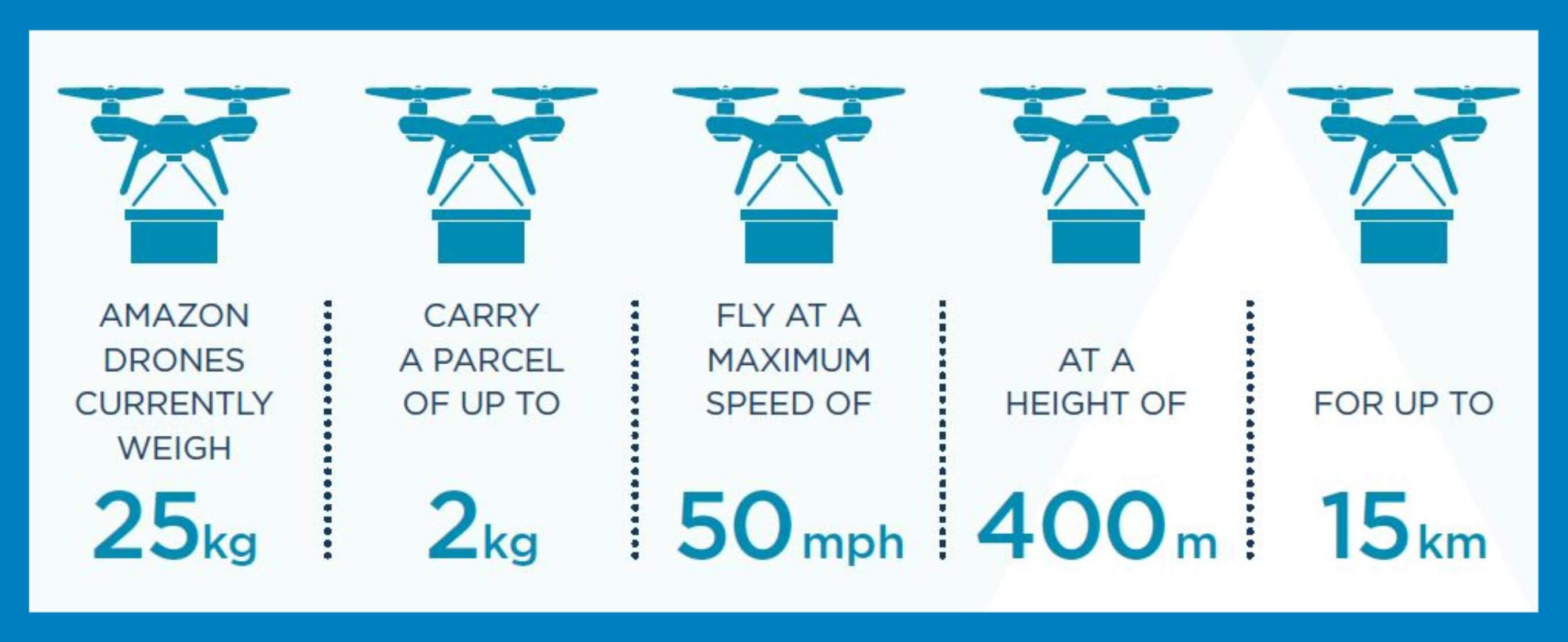 Drones help retailers to circumvent the issue of poor transport and logistics infrastructure, saving time on the road and high fuel costs.
The drone would be able to deliver packages weighing less than three kilograms to houses 16–24 kilometres from warehouses, and thanks to "sense and avoid" technology, it would be safe enough to fly below 400 feet. Flying at a maximum speed of about 50 miles per hour, the drone could deliver packages in less than 30 minutes following an order. 
To meet eCommerce challenges, operators like Amazon have already deployed innovative drone delivery solutions that provide effective, more user-centered and sustainable urban logistics.
But, with so many different drone solutions, how does one know which drone, application or service would provide the best financial advantage? A company called Measure (www.measure32.com) has the answer: it has developed an ROI tool that enables users assess a drone's return on investment.