*Lekan Sobowale is extremely affluent, but he is still nervous about money.
When he was 25 years old, he worked as a clerk on the floor of the Nigerian Stock Exchange (NSE) and put N5,000 a week into a savings bank account. "That was my way of being disciplined," he says. "Back then, the goal was to have enough money to buy Christmas presents for my family."
Mr. Sobowale, who recently retired from his position as Director of a financial institution, is a member of *Akossombo Group, a network of over 450 members who communally manage more than NGN10 trillion worth of personal assets.
At age 65, he is wealthier than he could have ever imagined, but still worries whether he has enough.  "Emotionally, I don't come from money; I just got very lucky on the trading floor. And recently, I have been dealing with many psychological issues since I retired.
The psychology of wealth can be tricky
Wealth frequently comes with a bundle of expectations — anxiety and pressure to make smart money decisions, for example, about how it is managed, spent, passed on to future generations, or used to create a legacy.
In a bid to help affluent people like Mr. Sobowale release pent-up emotions, the world of wellness has, in addition to four-handed massages and an infinity pool with a yoga class, created several options for decadent unbundling.
In this article, we present a range of wellness programmes that offer next-level treatments for cleansing mind, body and soul. This includes offerings from a proudly Nigerian centre, and two of the world's top resorts, from which guests reportedly return with a renewed sense of worth, and a life-changing habit of learning to unwind.
The Ultimate Unwind: Lakowe Lakes Resort, Nigeria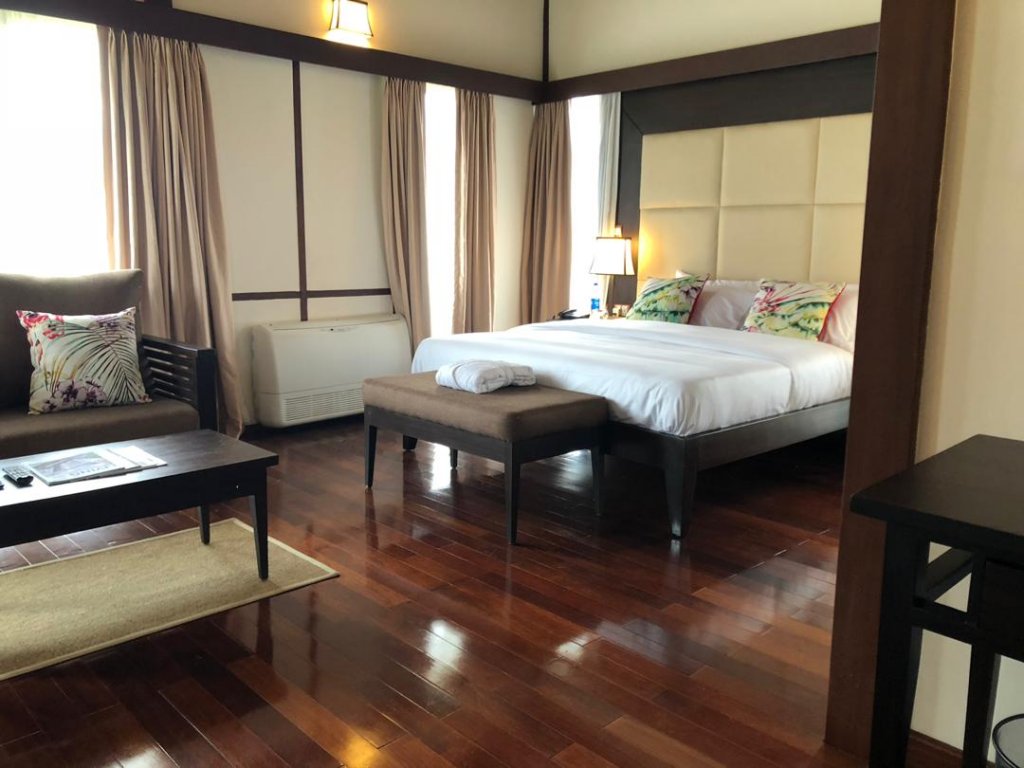 The average adult spends 2-3 hours each month studying and thinking about their money, usually at bill paying time. The average self-made millionaire, by contrast, spends a stress-inducing 20-30 hours per month thinking, studying and planning his finances.
Making stressful decisions about wealth can sabotage well-being.
When one is overwhelmed, everything can feel suffocating: Clarity of purpose gets replaced with panic, and decisive, positive actions get overtaken by muddled reactions.  
Hidden amidst lush tropical vegetation, the Lakowe Lakes Resort is an all-time-favourite for stress relief.  The retreat offers an intimate and exclusive experience that encompasses fitness, spa treatments and mindfulness exercises. Wellness workshops, yoga classes and healing massages, combined with energising exercises and wholesome meals help each guest rid themselves of the negative effects of stress. Improved sleep and energy levels drive the transformation to a healthier, more balanced and in-control lifestyle.   
The fully-completed Lakowe Spa Resort will include 63 units comprising studio, one-bedroom, and two-bedroom villas, a full-service spa and wellness facility, and a specialty restaurant.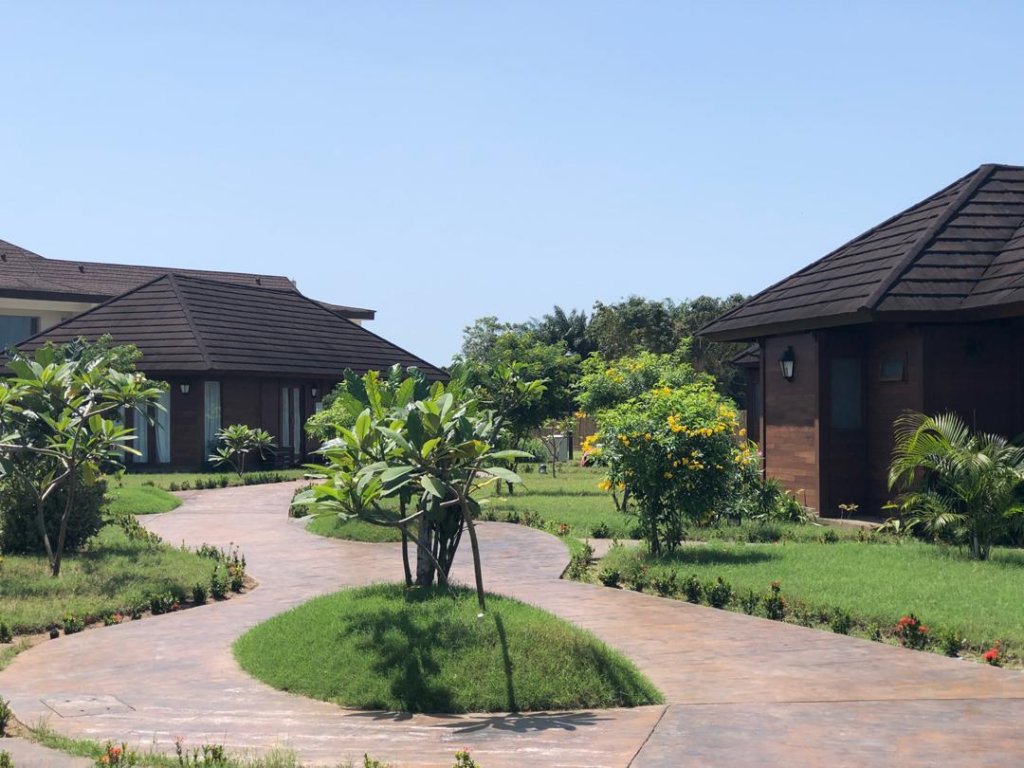 Taking luxury to the next level: ST. Regis Maldives Vommuli Resort
Set on an idyllic private island in the Republic of Maldives, The St. Regis Maldives Vommuli Resort is an exclusive paradise like no other – an untouched tropical landscape, lined by sparkling sands and the azure Indian Ocean.
This astounding 5-star resort recently received four of the most respected awards at this year's Annual World Spa Awards Gala Ceremony: The 'Maldives' Best Resort Spa 2018'; 'Indian Ocean's Best Resort Spa 2018'; the 'World's Best Resort Spa 2018'; and the 'World's Best Spa Signature Treatment 2018.
The resort's Iridium spa offers the most luxurious and sought-after restorative wellness practices, including the award-winning 'Caviar Journey' – a 3.5 hour treatment that consists of deep breathing exercises, exfoliation with bamboo and fruit enzymes, and applying caviar proteins to combat ageing. The results are immediate.
The spa also provides the latest personalised acupuncture and Ayurvedic techniques – one of the world's oldest "whole-body" healing systems, developed more than 3,000 years ago in India, based on the belief that health and wellness depend on a delicate balance between the mind, body, and spirit.
The 19,913 square-foot wellness sanctuary offers saunas and steam rooms, and a dip in the 'Blue Hole' – the largest seawater hydrotherapy pool in the Maldives.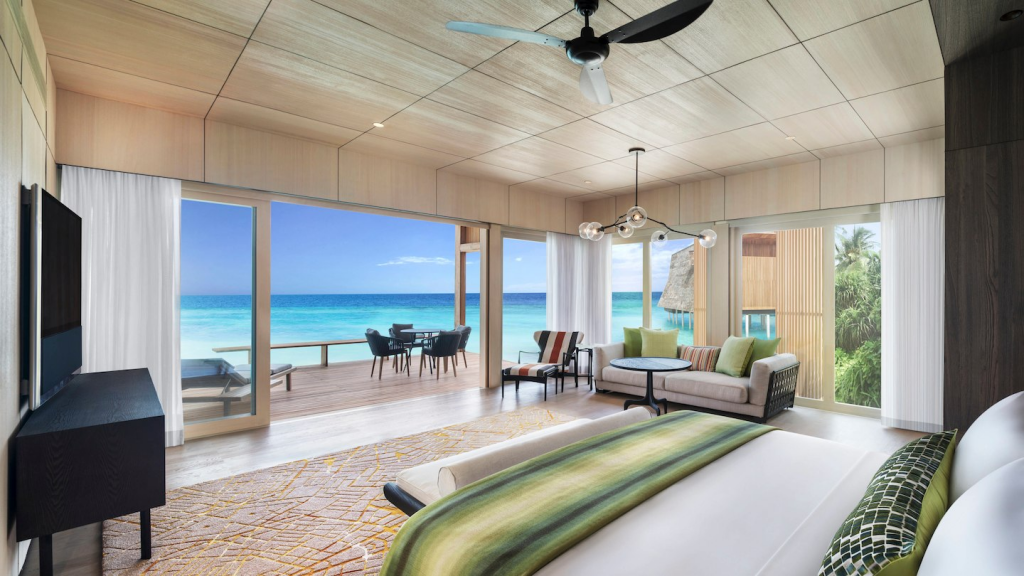 Book the John Jacob Astor Estate at St. Regis Vommuli  |  $23,000 per night | Marriott.com
The "Live Exquisite" package will impress even the most experienced luxury traveller, beginning at the airport where guests are picked up in the resort's brand-new 66-foot-long yacht.
World's best medical spa: Lanserhof Tegernsee, Germany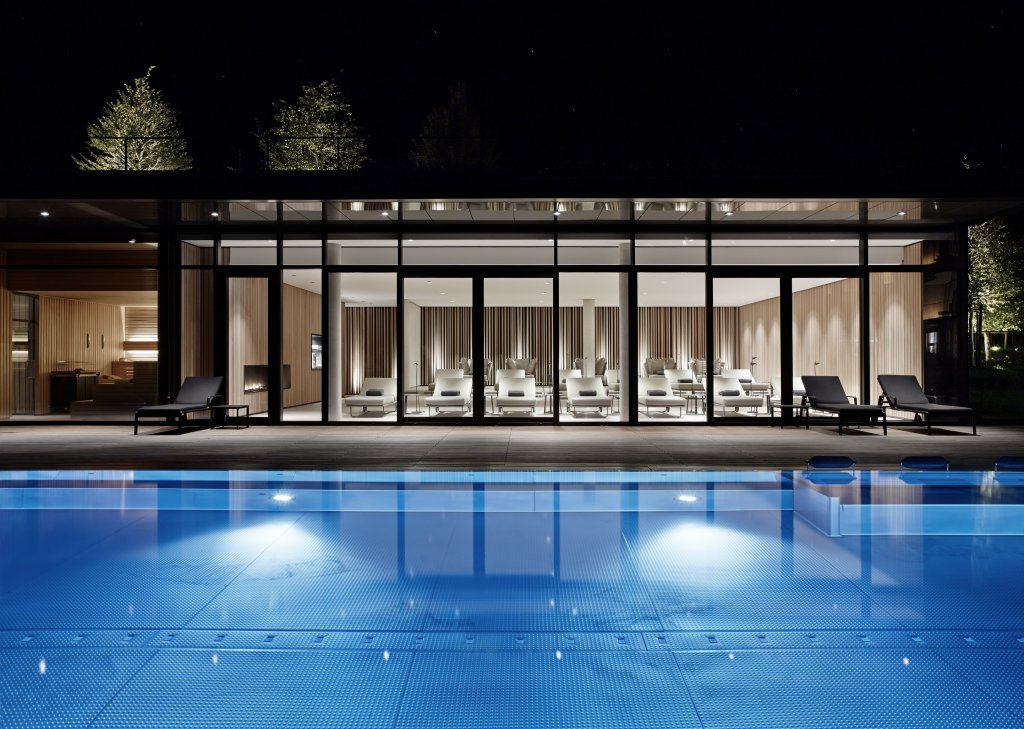 This stunning facility and one-of-a-kind medical detox spa will re-shape body, mind and spirit.
Nestled between mountains in the Bavarian Alps lies Lanserhof Tegernsee, Europe's most luxurious and medically advanced health centre. The 21,000 square metre Lanserhof has been named The World's Best Medical Spa over several years, including 2018 (by the World Spa Awards, for its cutting-edge holistic health treatments).
Every guest begins their stay with a series of examinations. Health treatments – including stress management and burnout prevention, nutritional and sleep therapy, natural healing and holistic medicine, energy healing, pain therapy, and dermatologic medical cosmetics – leave them with an unforgettable rejuvenated experience.
Lanserhof offers the perfect prerequisites for a successful wellness retreat: 70 beautifully furnished and spacious rooms and suites (smallest rooms are 55 square metres), modern saunas, an innovative fitness area, an all-year-round outdoor saltwater pool, and an 18-hole golf course are only some of the amenities at the disposal of guests
Book the 1 week LANS Med Basic |  € 1,727 | lanserhof.com
The package forms the basis of your stay. Your doctor creates an advanced diagnostic and therapeutic strategy based on your state of health, and your individual needs and personal goals. Price excludes accommodation, food supplements and medication
When leaders (or anyone for that matter) are stressed, they usually don't treat themselves or others well. Prolonged stress can have long-lasting effects on cognition and physical wellness. While generalised stress manifests itself in varying ways and to different degrees in different people, it appears nonetheless to have identifiable characteristics: low energy, chronic fatigue, cynicism, negativity, irritability, anger, and lack of emotional control.
According to renown psychologist, Herbert J. Freudenberger, introspection may not be what the stressed or burned-out person requires; rather, he or she needs intense physical activity, not further mental strain and fatigue. Retreats therefore should be oriented toward the physical rather than the emotional, with physical exercise being helpful because it provides a healthy outlet for angry feelings and pent-up energy.
The approaching holiday season provides an excellent opportunity to de-stress: disconnect, refresh, revive, and rejuvenate.