Four years ago, UK Finance Minister, George Osbourne, dealt a big blow to foreign investors when he announced that capital gains made on UK property investment by foreign investors would be taxed, going forward.
This directive was intended to close a tax loophole. It immediately increased the tax burden for foreign investors whose long-time strategy had been to buy property in the UK, not as an individual, but as a limited liability company, which served to reduce their property tax liabilities.
If you're considering buying property abroad, then the Osbourne directive would trigger some of the following associated questions:
·         What are the best places for international property investment?
·         What are the best financing options for acquiring offshore property?
·         What are the tax implications of investing in the global property market?
Whether you're looking to purchase your first property or owning a second home, our guide provides insights into two property hotspots – the UK and the USA – and some of the details you require to help make your investment successful.
A tale of many cities: Where to purchase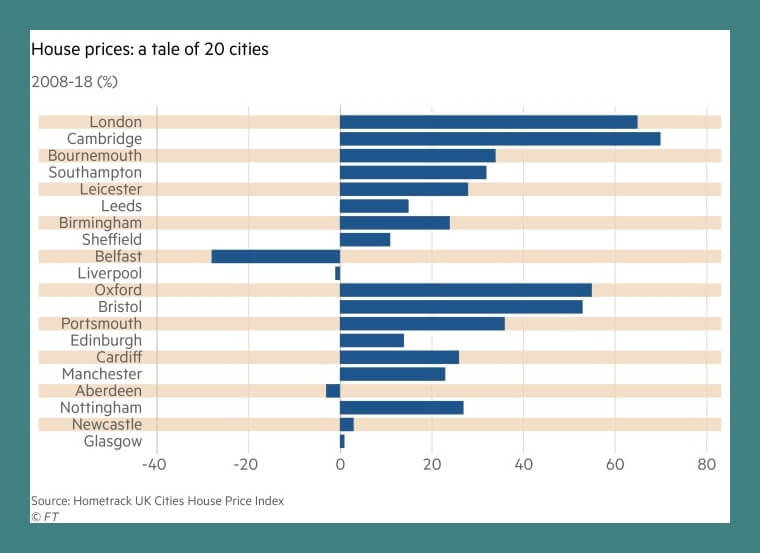 ·         United Kingdom: BREXIT jitters continue to affect the UK property market with a significant dip in the value of the pound and domestic investors holding their breath. According to KPMG, UK house prices could fall by more than between 5.4 per cent and 7.5 per cent in 2020, in the event of a 'No-deal BREXIT'. This has provided foreign investors with a golden opportunity to scoop up property across UK regions.
·         United States: After six years of strong house price growth, the U.S. housing market is now cooling. House price rises are decelerating gradually. Demand and construction activity are falling, amidst rising interest rates. Homebuilder sentiment is also at its lowest in more than three years. Predictions are that the housing market in could enter a recession in 2020. This may be a good time to cherry-pick property.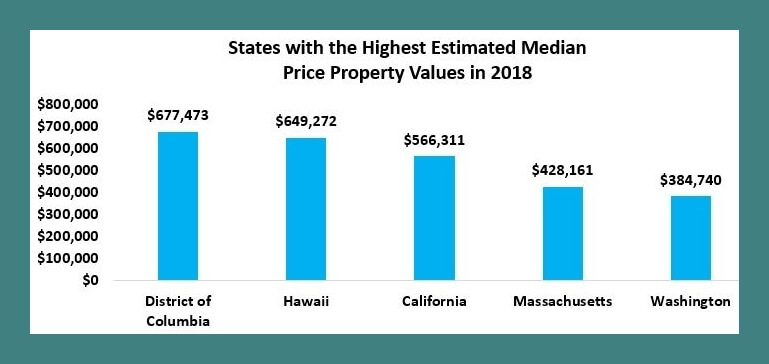 Securing an International Mortgage
United Kingdom: British mortgage providers are much more likely to lend against a property if you intend to move and work in the UK, and use the property as your main residence. While traditional bank financing might not be available, other methods means include developer financing, drawing from retirement or deposit accounts, or pulling equity from a primary residence in one's home country. Investors may also qualify for business or personal loans. Certain banks, like HSBC, offer mortgages for international borrowers, if you can maintain a minimum bank balance at a designated threshold.
United States: Mortgage loans for foreign nationals are readily available. Mortgage interest rates have tumbled, and on Friday, September 6, 2019, the 30-year fixed mortgage rate stood at 3.48%. HSBC, Wells Fargo and many private banks offer loans to foreign nationals. Highlights of HSBC's national mortgage terms for foreigners:  
30% minimum down payment
$3 million maximum mortgage amount, which translates to a property value of $4.3 million
$50,000 or $100,000 on deposit from HSBC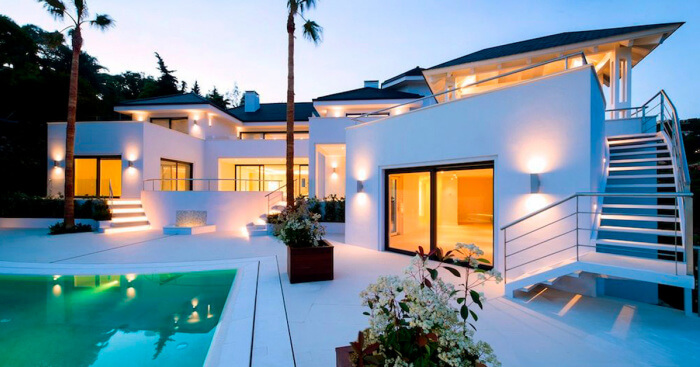 Stamp Duty Land Tax (SDLT):
United Kingdom: First-time buyers enjoy relief from SDLT (which usually ranges from 0% – 12%) if the property purchase price is £500,000 or less. You do not also have to pay SDLTif you buy a freehold property for less than £40,000, or you use alternative property financial arrangements (for example, to comply with Sharia law);
United States: Combined transfer taxes (i.e. stamp duty, mansion tax, title insurance, attorney fees, title transfers, and other closing costs) will range from 3% to 6%.
Capital Gains Tax
United Kingdom: From 6 April 2019, all gains from UK real estate realised on disposal by non-residents, whether residential or commercial property and whether by way of direct or "indirect" disposal, will be subject to UK capital gains tax or corporation tax. The applicable rate of UK tax will be 19% for non-resident companies, up to 20% for non-resident individuals and others (in the case of commercial property), and up to 28% (in the case of residential property).
United States: When selling a property, the two main costs are:
a) transfer taxes of less than 2% and
b) broker sales commission of 5% to 6%.
c) Capital Gains tax in the US for non-residents is set at the maximum federal rate of 28%.
Inheritance Tax
United Kingdom: Inheritance tax (same for foreigners and citizens) is set at 40% of the property value, with exemption thresholds of up to £475,000 per person (£950,000 for couples) in the 2019/20 tax year. If the main home is left to children (including adopted, foster, and stepchildren) or grandchildren, there will be a tax-free threshold of up to £2 million on the property.
With proper estate planning, the IHT/ Estate tax can be avoided or hedged against.
Hiring an accountant with sound international expertise could fundamentally lower your tax bill.
Despite global political and economic uncertainty, investment opportunities in both residential and commercial markets around the world remain attractive. Showcased in Knight Frank's "2019 International View" (September 2019) are some of the finest properties currently on the market, around the world.
*Disclosures: This material does not provide individually tailored investment advice. It has been prepared without regard to the individual financial circumstances and objectives of persons who receive it. ARM Investments (ARMI) advises investors to independently evaluate particular investments and strategies, and seek the advice of a financial advisor or wealth manager. The appropriateness of a particular investment or strategy will depend on an investor's individual circumstances and objectives.