Artist, Ibeabuchi Ananaba, uses an interdisciplinary approach to his art, working as a painter, fashion illustrator, art director, calligraphist, designer, and muralist
Issues that affect contemporary living largely influence the art of Ibeabuchi Ananaba. Ideation would always be the starting point for his creations, usually sketching an idea as it comes to him, in order to monitor the organic progression.
This exercise basically informs his creative direction. Always willing to push creative boundaries, he enjoys experimenting and also uses interdisciplinary approaches for his art creations in his search for new experiences and to deepen audience's interactivity with his art.
ESSENCE & INSPIRATION
Born in Belgium in 1976, Ibe's interest in art began at age 3, as he witnessed his elder brother recreate comic characters. Raised in Aba (Abia State, Nigeria) where his curiosity about fashion design and illustration was piqued, he would soak in the creativity of the incredibly talented tailors who littered the industrious city.
Ananaba went on to study Fine & Applied Arts at the Institute of Management and Technology, (Enugu, Nigeria) where he majored in Painting, and graduated with distinction in 1999.
Clearly, Ibe pegs extremely high values on the therapeutic angle of a creative process, as it engages his senses and opens up new discoveries for him. His daily ritual within his art practice involves engaging in daily random drawings as a way of asking questions – in search of novel meanings that stretch the imagination.
Ultimately, his goal is to use his art as a vital tool for constant social engineering.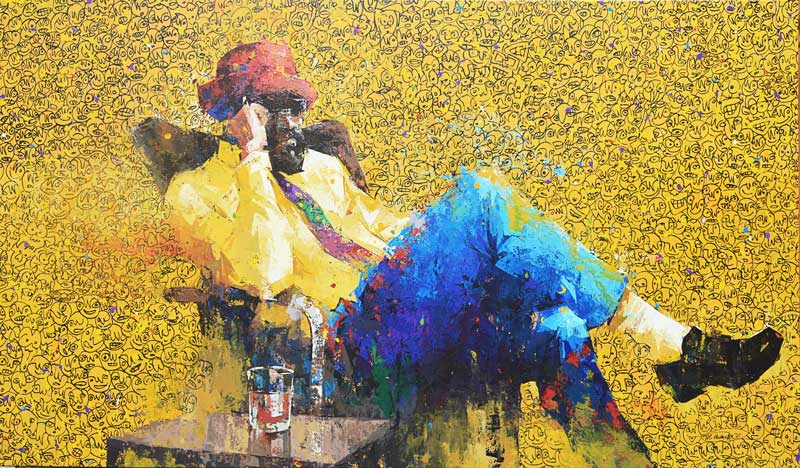 AMIDST THE NOISE (Series) © Ibe Ananaba
ECCLETIC
Ibe is listed in the Smithsonian Institution Libraries Collections in Washington DC, and his pieces have been understudied and used as case studies for thesis by various University scholars across Nigeria. He has exhibited across the globe – Nigeria, South Africa, the United States, the United Kingdom, Israel, Canada – and notably collaborated with the Canadian High Commission (Abuja, Nigeria) on the African Child Advocacy Wall Mural campaign (2016).
Two other triumphs stand out in Ananaba's outstanding trajectory: a first-place win in the Art Masters Contest (Art Vancouver 2019), and execution of Follow the Journey – a transformative mural project for Seven-Up Bottling Company (Ijora, Lagos) that visually articulates the company's journey in Nigeria, from inception in 1960 till date.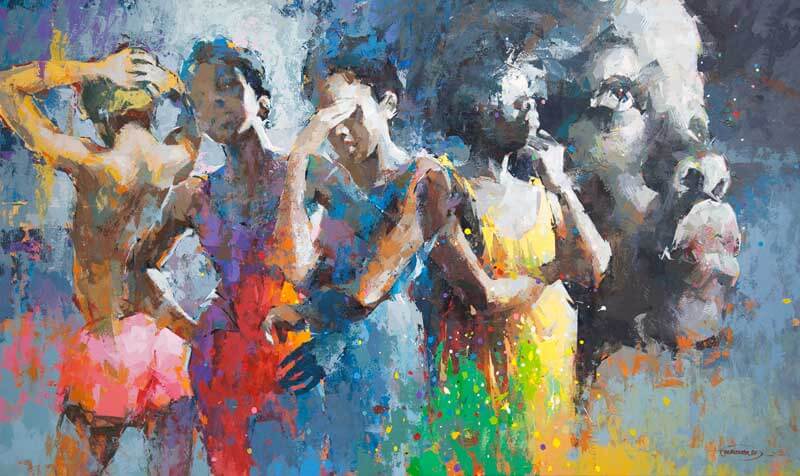 RECOGNITION
Ibe Ananaba's works are published in Fashion: A Second Language (Shoko Press, London, 2016); Watercolor Artsits Magazine ('Making a Goal'- April Edition, 2019); Masters of Watercolors (Planeta Muzyki Publishers, Finland, 2018); The Villager – How Africans Consume Brands (Tracey McDonald Publishers, South Africa, 2018); Fashion Illustration Africa – A New Generation (Shoko Press, London, 2016); and Artists of Nigeria (5 Continents Edition, Italy, 2012) – amongst many others.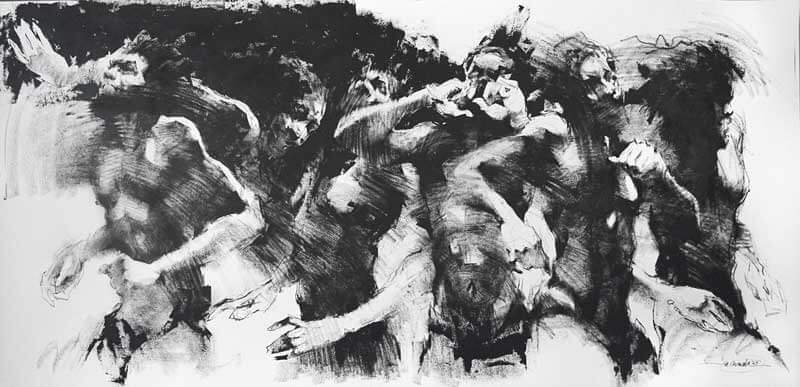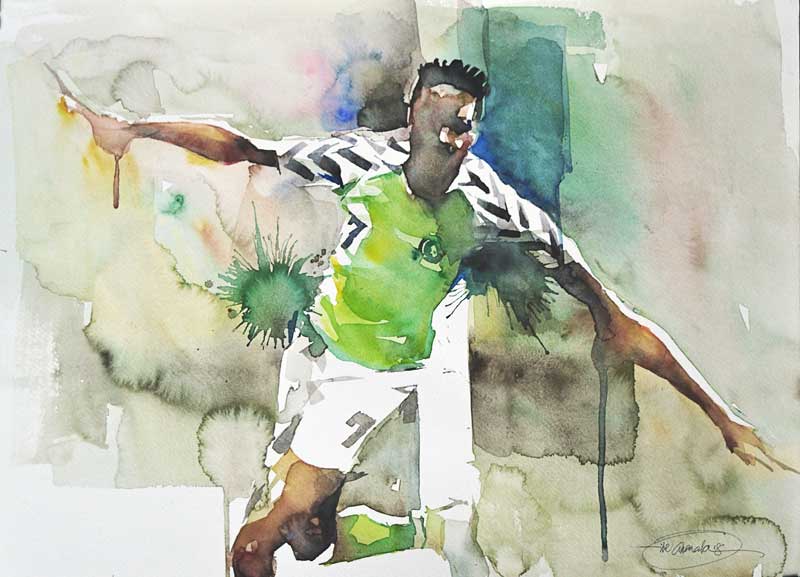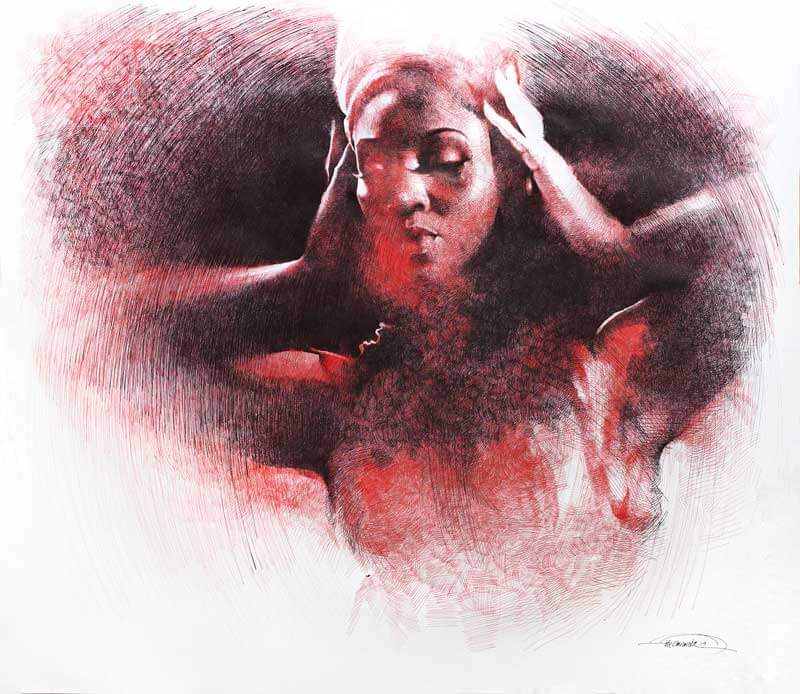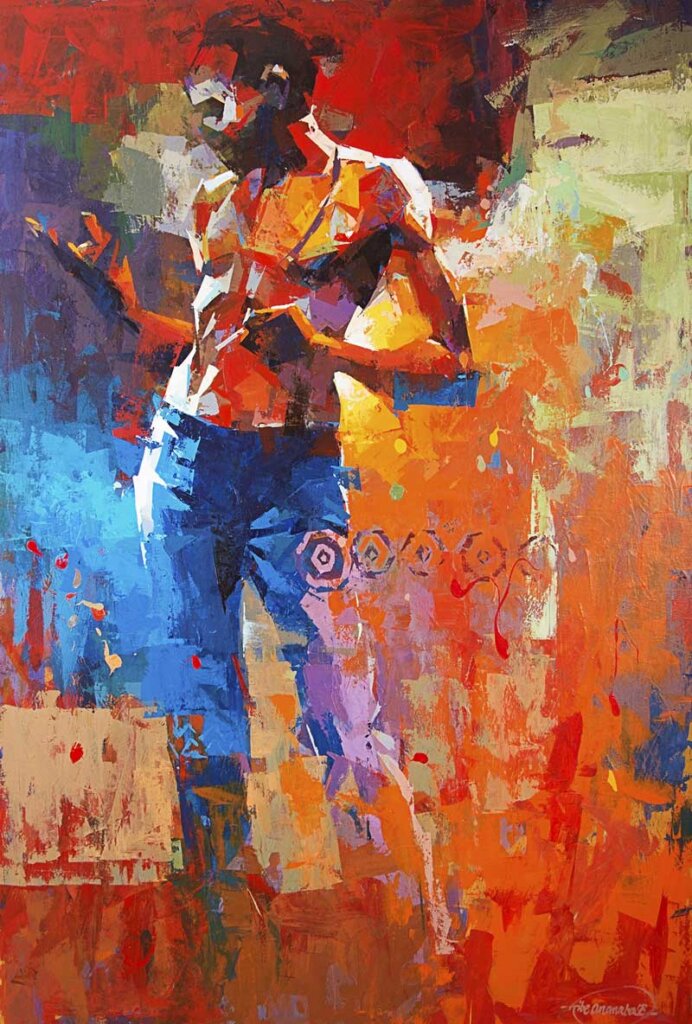 Ibe worked as an Art Director in advertising for 15 years. Running transformative campaigns for a variety of brands in different industries (and winning local and international awards while at it), he relentlessly continued to practise art alongside, before leaving to focus on full-time studio work. He currently functions as a painter, fashion illustrator, Art Director, calligraphist and designer, and finds the time to volunteer as the Chief Coordinator of Studio programs at the GirlChild Art Foundation – a non-governmental organisation.
He lives and maintains his studio in Lagos, Nigeria.