The first step you take as an entrepreneur can often feel the most daunting. Building a new or successful business can be a life-long venture, or it could be one of many, but it all requires careful planning, research, and preparation. We take the worry out of managing your wealth by providing a guide on how to set up and register a company, and on the steps that you should take to turn your idea into a successful business. This includes analysing what industries are attracting investors the most, as well as what investors expect from businesses before committing funds.
The investor isn't left out. We explore how investing intelligently in Private Equity (PE) could assist in meeting their unique financial planning needs, and possibly helping to reach asset allocation goals.
For both entrepreneur and investor, there are ample steps for finding a balanced wealth management strategy that is just right.
1. New Business Set-Up
Step 1: Know yourself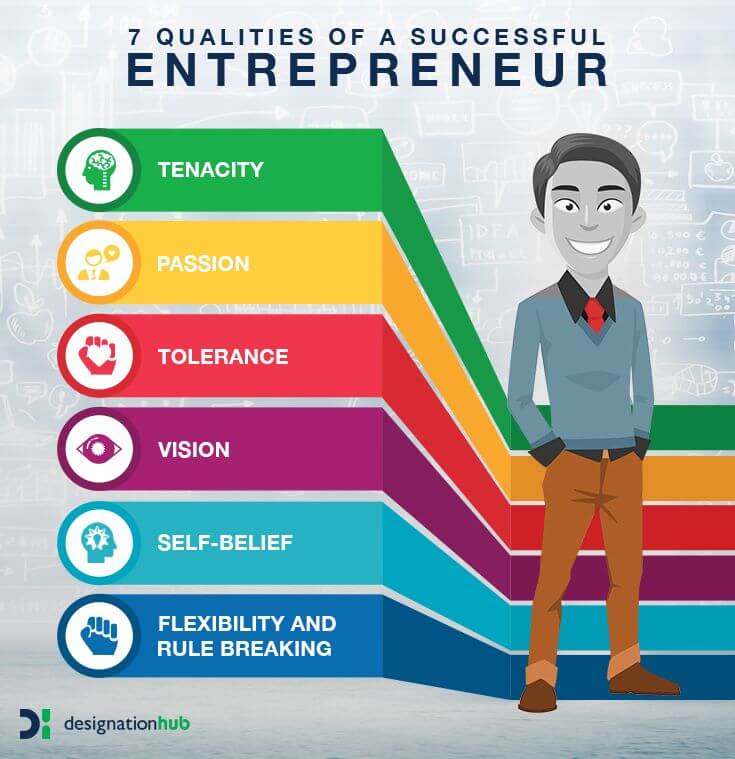 Before even launching a business, many people overlook the opportunity of finding out what kind of entrepreneur they are, and what strengths and weaknesses they have. Ultimately, this discovery helps identify one's personality type, and what pitfalls they can avoid in running a company. Take the online Harvard Business Review Assessment to identify your entrepreneurial personality type.
Step 2: The Business Plan
Armed with a killer business idea, the next step towards setting up the business is to develop a business plan. This document is a blueprint that guides a business from its start-up phase through the establishment and eventually business growth. Overall, this must include:
An explanation of your Unique Selling Point (USP);
Your intended market, with data to show why that market is your target
A proof of concept (are people willing to pay for your product or service?)
Data-based, hard number funding requirements and financial projections
Organisation management
Sales channels, with data to show why those channels will be effective
Marketing plans and goals, with data to show why those plans will be effective
Analysis of the competition for your product or service
The projected timeline for when the business will start making money
Potential obstacles and plans for dealing with them
A business plan is a crucial document for all new companies, as it contains a set of sections that investors and banks look for when they are considering an idea for financial support.
Step 3: Choose a legal business structure
One of the fundamental choices a business owner will make, as they take their idea from concept to launch, is what type of legal business structure is best. The choice will affect: tax payable, the records and accounts that have to be kept, financial liability if the business runs into trouble, the ways the business can raise money, the way management decisions are made about the business. A variety of business structures are available for registration:
A company limited by shares (Limited or PLC)
A company limited by guarantee (Limited /GTE)
An unlimited liability company (Unlimited)
*These three may be private or public companies
Business Name (registered as a Sole Proprietorship or Partnership)
Incorporated Trustees (usually formed for not-for-profit or charitable purposes)
For businesses that intend to seek investments, it helps to know that the following legal structures are most commonly used as a vehicle for private equity funds:
Partnership;
Limited Liability partnership;
Private limited liability company.
Step 4: Register your business with the government
Once a business name has been selected – and it is not trademarked or currently in use by any other business – it becomes eligible for registration with the Corporate Affairs Commission. It is also wise to register a domain name (for a website).
 Step 5: Register with tax authorities
Every company, business name or incorporated trustee must be registered with the Federal Inland Revenue Service (FIRS) for tax purposes. The FIRS and State Board of Internal Revenue are responsible for the collection of corporate and personal taxes respectively.
Step 6: Licenses, Permits
During the start-up process, there are a variety of licenses and permits that may apply. Certain businesses are subject to monitoring, regulatory control and licensing by relevant government agencies, such as the Central Bank of Nigeria (CBN), the National Office for Technology Acquisition and Promotion (NOTAP), the Nigerian Copyright Commission (NCC), the National Agency for Food and Drug Administration and Control (NAFDAC), and so on. A business must obtain necessary licenses to avoid punitive liability.
Starting a business is always a risk, but decent returns await those who are able to analyze opportunities. In order to improve the odds of success, the focus for anyone wanting to venture into business should be on one of Africa's promising sectors. According to Partech Ventures, Venture Capitalists (VCs) invested a total of $367 million in African startups in 2016 up 33% from 2015. Funding to African startups has grown by an astonishing 8.7 times over the past five years, with direct funding – $195,060,845 in 2017 (up 51% from 2016) – going straight into technology-driven firms. Financial technology (Fintech) was the largest beneficiary of this inflow, with 45 startups raising one-third of total funding. eCommerce, Agri-tech and eHealth companies did not fare too badly in 2017, with eCommerce startup funding quadrupling to $16.7 million.
FOLLOW THE MONEY
Why tech is hot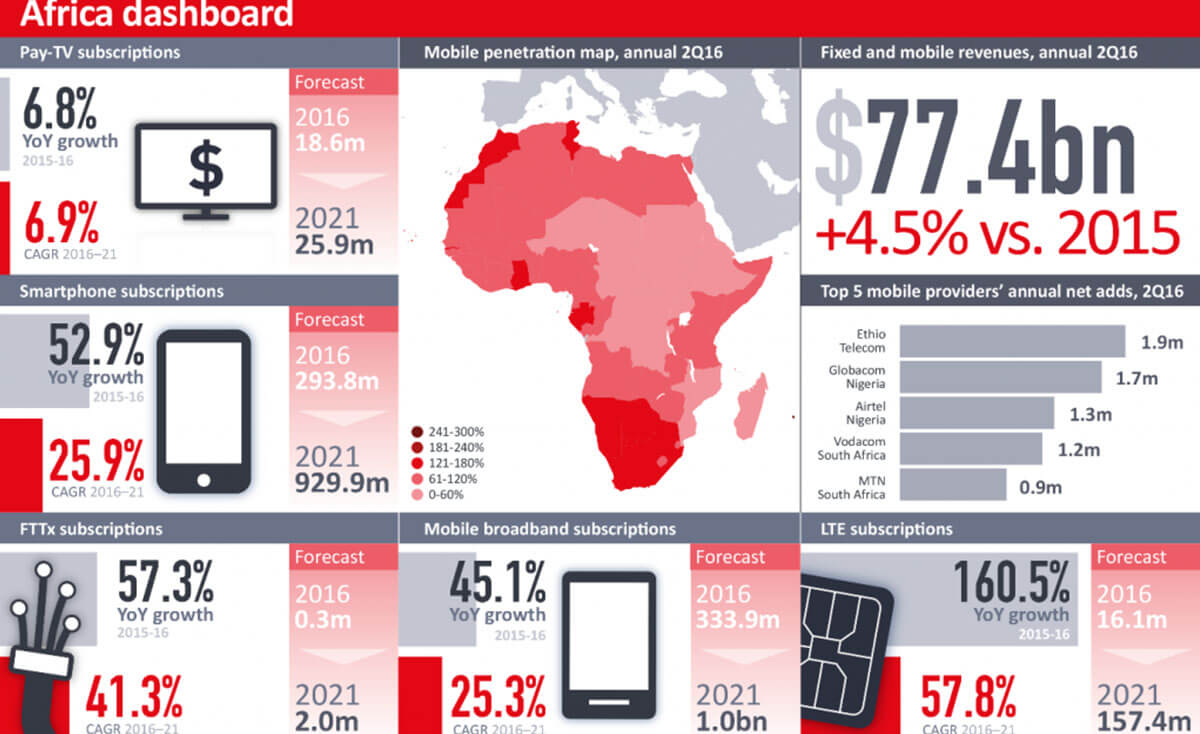 The technological startup landscape in Africa is gaining momentum. Investors that have foresight are setting up shop in emerging markets to leverage the "second smartphone revolution," i.e., the next 2.5  billion people to adopt smartphones. The fact that these 2 billion people will access mobile for content and services is a sitting commercial opportunity for new and existing businesses. And the 2021 statistics for Africa are staggering:  a smartphone user base of 929 million, mobile broadband connections expected to reach 1 billion, and fixed broadband connections increasing to 19.97 million. Little surprise that funds are flowing into the tech sector:
AgriTech: In December 2017, Nigeria's FarmCrowdy raised a $1 million round to bring Nigerian farmers online and to market. Says Farmcrowdy CEO, Onyeka Akumah: "What makes Farmcrowdy different from other platforms is it turns a complex problem into a digital marketplace." He sees the revenue potential for agriculture in Nigeria as "massive".
Pure tech: In 2016, Andela, a software coding company, closed a US$24 million in a Series B round, which included Facebook and Google Ventures.
Fintech: In 2016, Paystack, an online payments company, closed a US$1.3 million seed funding from local and international investors which included Tencent and Comcast. Paystack's raise is the second highest amount ever to be raised by a Nigerian start-up as seed investment.
Fintech: Bassim Haidar, Founder & Group CEO of Channel IT, whose fintech group is powering mobile loan transactions that amount to more than $2 million a day in Nigeria alone.
Pure tech: Mark Zuckerberg has become the most popular example of the growing foreign investment in Africa thanks to his $24 million investment in Lagos-based Andela.
Growth prospects
Africa is a market that remains relatively untapped to most investors. Yet it is expected that African startups will raise more than a billion dollars by the end of 2018. There has never been a better time to tap into burgeoning markets as a new business.
On the flip side of starting a business, are the investors who provide funding for the company to take off and thrive.
There are diverse sources for setting up the capital needed to get a business off the ground. These could be bank loans, government loans, or cash from friends and family. Ideally, businesses can also seek funding from Angel investors (wealthy individuals that provide capital for business startups, usually in exchange for ownership equity or convertible debt) or Venture Capital (a group of wealthy investors, investment banks and other financial institutions pooling resources to provide significant finance to early-stage businesses with perceived high growth potential – in exchange for a seat on the Board). Venture capital is more suited to young businesses that have already received angel funding, but require a substantial injection of funds to accelerate growth. Investors can be excellent for a business because unlike a lender, they are not demanding interest repayments every month. They can also be a reliable source for business advice and may have a strong business network that you can draw on. To secure funding from investors, businesses will need to meet certain expectations:
A STRONG ELEVATOR PITCH
Vibrant market opportunity
Investors like to take a calculated risk on businesses in new, promising sectors. They hear a lot of pitches from entrepreneurs, packed with hard data, but they are usually first swayed by a great, concise narrative of not more than 30 seconds – How did you get your business idea, and what makes it unique? Does the idea solve a unique problem? How big is the market that your company is targeting? What is your competitive edge? What is the growth potential for the idea? The pitch deck summarises the main points of the business plan.
CRUNCH
Numbers say everything
No investor will put money into a business without a rock-solid business plan that shows what the business intends to bring in, when it will hit its target numbers, and when the investor can expect to start earning their money back.
EXECUTION
Business Readiness
Investors want to know that they will get a return on their investment sooner rather than later. The new company's drive to take a unique idea and shape it into a working, financially viable business is what counts. Why do you need the cash? What exactly do you plan to do with it in order to become a market leader? What kind of expertise or chemistry does the team have that makes them authoritative? Does the team have complementary skills in sales and marketing, product development and operations? How a team executes on a brilliant idea in an exciting market space is what makes the difference between a N35 million, N350 million, and N3.5 billion startup.
ENGAGEMENT
Commercial traction
Showing real data demonstrating to investors that the business has gone beyond theory – perhaps the market is already trying out the company's product or service, and providing useful feedback – can be a powerful reflection of the commitment and initiative that the team is making to jumpstart commercial activity, even without substantial capital. Signing up early customers, for example, is an important signal to investors that the business has concrete strategies for de-risking an investment opportunity.
HANDSHAKE
Investor fit
Investors look to put money into firms that are most aligned with their goals. They primarily invest in industries they understand, have experience in, or have profitably invested in before. Those that need to generate large returns quickly also ensure there is no mismatch between the size of their available fund and the scale of the business.
INTANGIBLES
The X-Factor
Trust is the foundation of a really successful founder-investor relationship. Investors will be watching out for Founders who exhibit intangible traits, which form the foundation for building a strong organisation. These traits include strong people skills (for communicating ideas, motivating teams), authenticity (being real and honest), likeability (connecting on a personal level), and credibility (a penchant for accountability)
LEGALESE
Business structure
Buying ownership in a company comes with legal obligations. Investors will expect:
A clear valuation of the business. If the business asks for N100,000,000 in exchange for a 10% share, it will have to show that the company is actually worth N1 billion.
A shareholder's agreement. What happens if an investor wants to sell their stake? Who will buy them out? What if the business closes, or there is a change in leadership? Without a concrete exit strategy in place, investors will not want to put their money in, in the first place. If the business plans to distribute dividends, there must be a plan for how much, how often, and what will happen if a distribution is not feasible.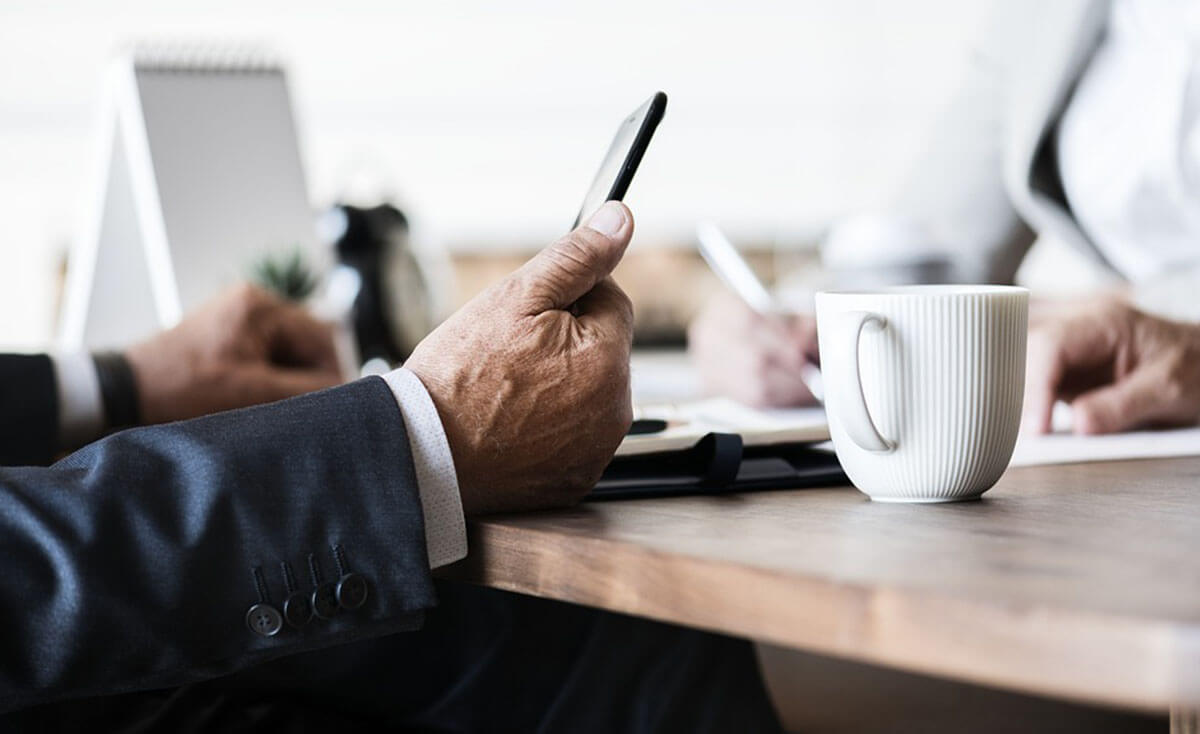 As investors look to diversify risk and search for higher yield, Private Equity – the medium to long-term finance provided in return for an equity stake in potentially high-growth, unquoted companies – has become particularly sought after, especially in Africa.
Nigeria's evolution as a preferred destination for private equity investment in sub-Saharan Africa is largely due to its growing population and rising middle class, as well as the ongoing privatisation, deregulation, and restructuring of strategic sectors.
DEALS
Nigeria Leads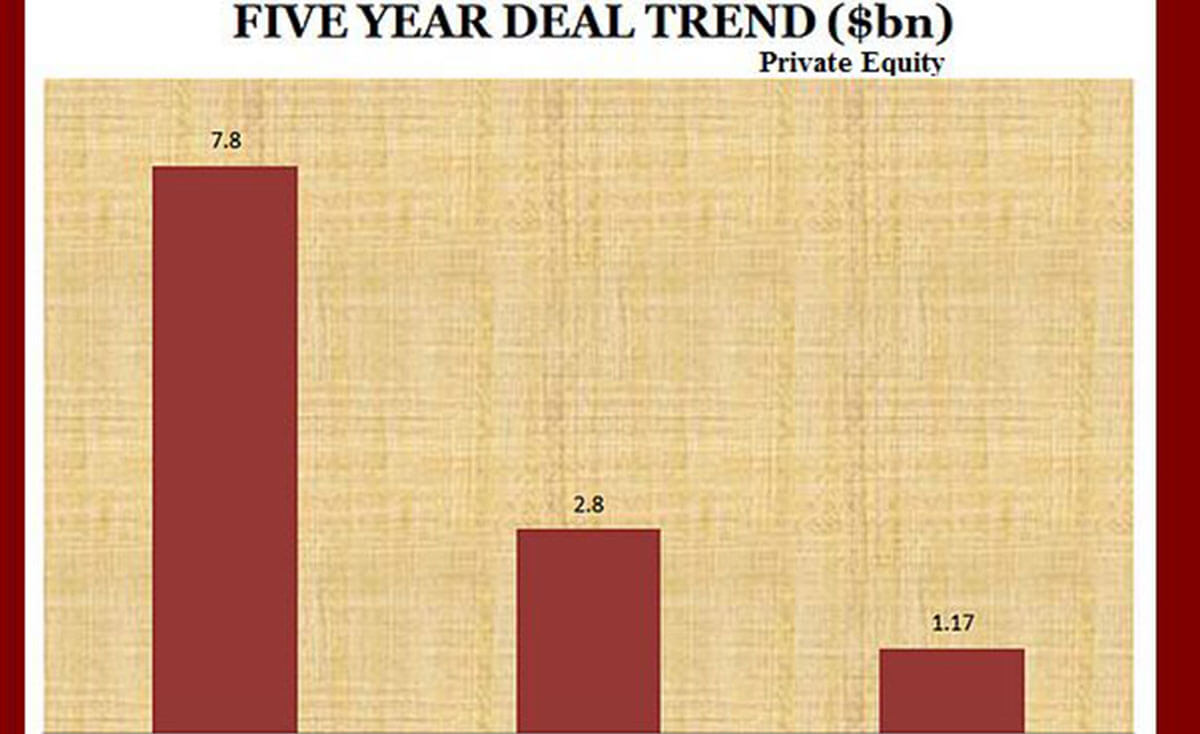 Nigeria outperformed South Africa and Kenya to record a total of 112.14 Private Equity deals, amounting to $7.8 billion in the five-year period between 2012 and 2017, with South Africa attracting $2.8 billion, while East Africa's largest economy, Kenya, pulled in $1.17 billion.
RISK-RETURNS
Why PRIVATE EQUITY?
It is an exciting time for African PE generally (particularly for Nigeria), for these reasons:
As competition grows, companies are putting deals together to benefit the investors — for example, giving a higher share of profits.
Niche markets. Deals are more sector-specific (e.g., Agriculture, technology services, eCommerce, health), resulting in more and smaller transactions.
Minimum investment levels are dropping, sometimes to as low as $25,000.
The targeted returns on PE funds are generally between 20% to 30% of the term of the fund.
Like any other investments, there are risks involved, making it important to understand each deal before committing capital. But, with appropriate position-sizing and diversification across multiple deals, PE brings substantial returns to many investors.
KNOW YOUR INCENTIVES
Tax Breaks for Investors
The Nigerian government offers a bundle of incentives and schemes that encourage investment in  unlisted companies:
Pioneer status. A total of 27 new industries were approved for inclusion on the list of pioneer industries and pioneer products. The Pioneer status is a fiscal incentive provided for under the Industrial Development (Income Tax Relief) Act, Cap I7, Laws of the Federation of Nigeria, 2004 (IDA). The process, administered by the Nigerian Investment Promotion Commission, gives eligible companies an income tax holiday for up to five years.
Exemption from capital gains tax. Investor are able to sell equity holdings to third parties without profits being subject to capital gains tax (CGT). Gains made on disposal of government securities such as treasury bills, bonds and savings certificate are exempted from tax. Also, a gain made on disposal of any asset used for the purposes of a trade or business is not taxed, provided the gain is used in replacing the old asset.
Other incentives include: The Gas utilisation incentive, tax exemption on interest on foreign loans, relief from double taxation, rural area production, export incentives, capital repatriation, tourism incentives, and. interest incentives.
---
This material does not provide individually tailored investment advice. It has been prepared without regard to the individual financial circumstances and objectives of persons who receive it. We advise investors to independently evaluate particular investments and strategies, and seek the advice of a Professional Private Wealth Advisor. The appropriateness of a particular investment or strategy will depend on an investor's individual circumstances and objectives.