Cars as an Investment
Investing in one's passions can be extremely rewarding. Not only does it help an investor enjoy their wealth, but it also provides portfolio diversification and attractive returns.
Classic cars – "fine" or "distinctive" automobiles with historical interest that are typically 20 years and older – fall under this passion investment category, and continue to power ahead as a top-ranking alternative investment asset. They are broadly categorised as affordable classics (>£100,000), mid-market (£100,000 – £500,000) and collector cars (£500,000+).
According to Coutts (Bankers to the Queen of England), splashing funds on a classic car is not just good for your image, it is actually the best asset in which to invest, in terms of returns on desirable items.
With growth rates rising in value by more than 300 per cent over the past 13 years, classic cars have performed consistently strongly against other alternative investment asset classes, such as fine art and wine.
So, what modern classic vehicles will actually give the best return on investment (RoI) over the next 30 years? What are the most expensive collectible cars ever sold? What are some of the newest (and future) luxury automobiles on the market? Where are the best spots for luxury car enthusiasts to network and enjoy some rest & relaxation (R&R)?
We will be answering these questions to help investors identify opportunities for structuring their assets so that they can be enjoyed, while also taking succession issues into consideration.
Modern Classics
Collectible Cars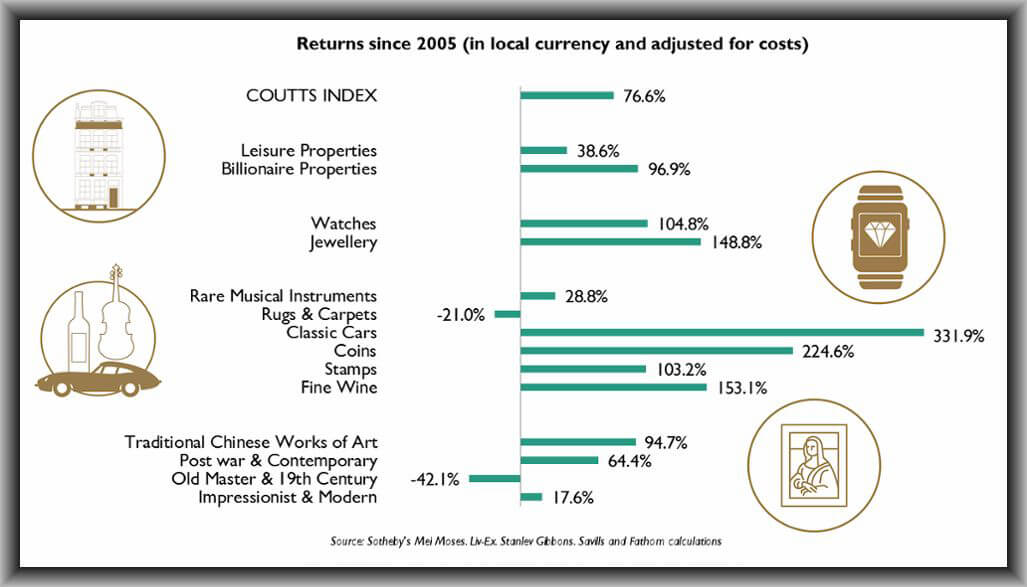 Three characteristics—power, drivability, and performance—are crucial for ensuring a car holds value over several years, says McKeel Hagerty, CEO of Hagerty, a leading insurance firm for vintage and collectible cars. The sure bet, he adds, is to also buy a car that is both exceedingly rare and obtrusively different to the eye. In support, Managing Director at Coutts, Mohammad Kamal Syed, adds: "Provenance and rarity continue to be the two factors that are pushing prices of classic cars higher. Prices at the very top end of the market remain robust". Here are three modern classics, primed to hold, and increase substantially in value over the next 25-30 years:
• Bugatti EB110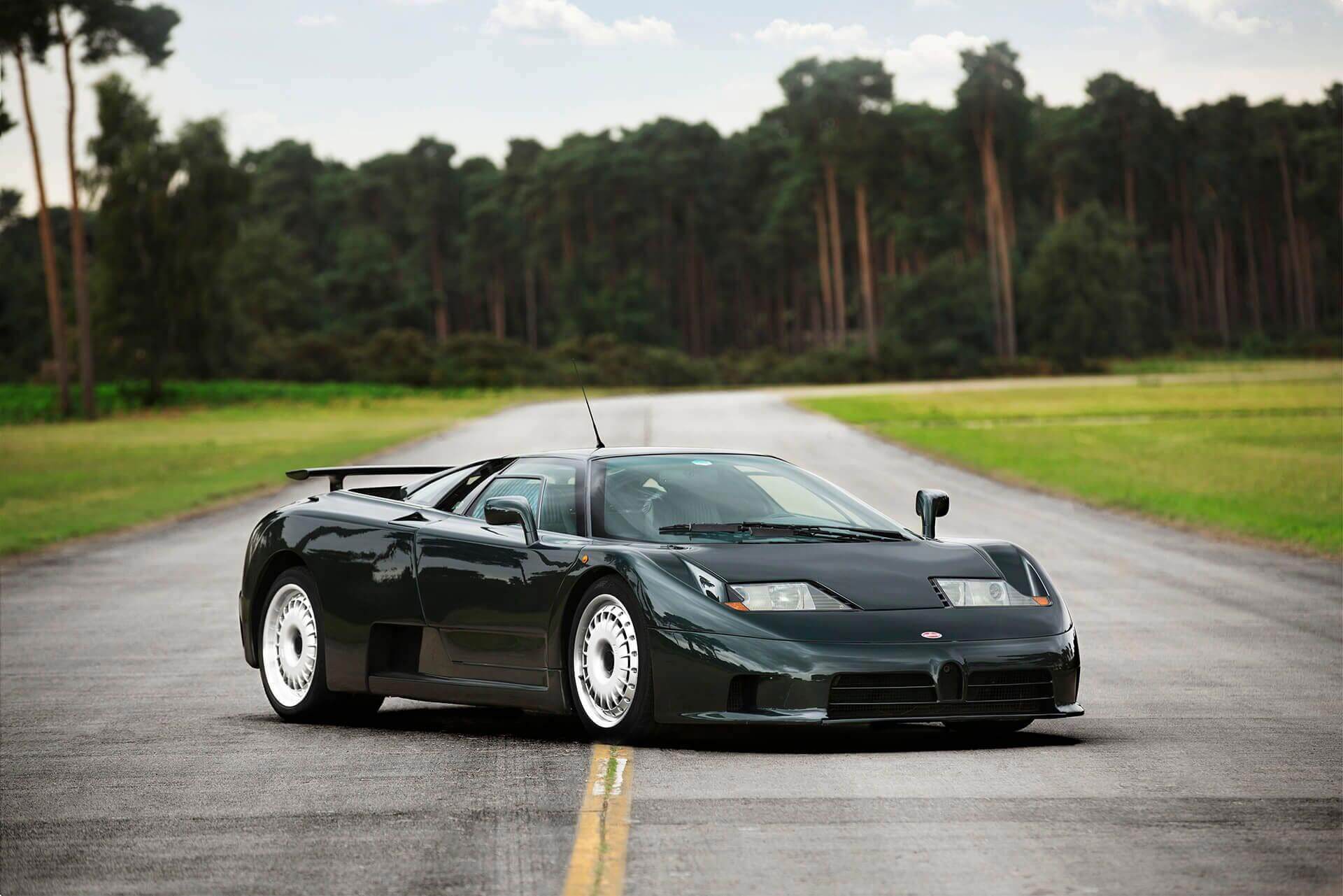 Gord Duff, global head of auctions at RM Sotheby's, thinks the Bugatti EB110  is a good buy: "We continue to see growing demand for low-mileage supercars and an affinity for 1980s and '90s design. And with the release of the new Bugatti Chiron, I think we'll find more collectors looking to assemble the full Bugatti set — the EB110, Veyron, and Chiron — much like they do with the 'halo' Ferraris." Although the Super Sport model is the rarer car, many people prefer the clean-line aesthetics of the GT.
Estimated price: US$ 740,000 – 980,000.(1993 Bugatti EB110 GT Coupe). Available at auction. Bonhams, Monte Carlo. Monaco. May 11, 2018.
• Ferrari F50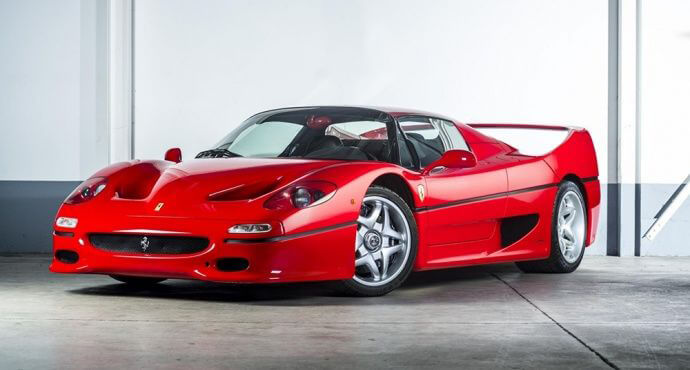 Demand for Ferrari's extremely valuable 'halo' supercars — especially the F50, of which just 349 were built —keeps hitting high notes. Says James Cottingham of DK Engineering : "These modern-era cars are much more attractive to those who want to use their cars. They are reliable for road use, and impressive and exhilarating." Cottingham predicts the possibility of lower-mileage Ferrari F50s fetching over $2.84 million this year.
• Pagani Zonda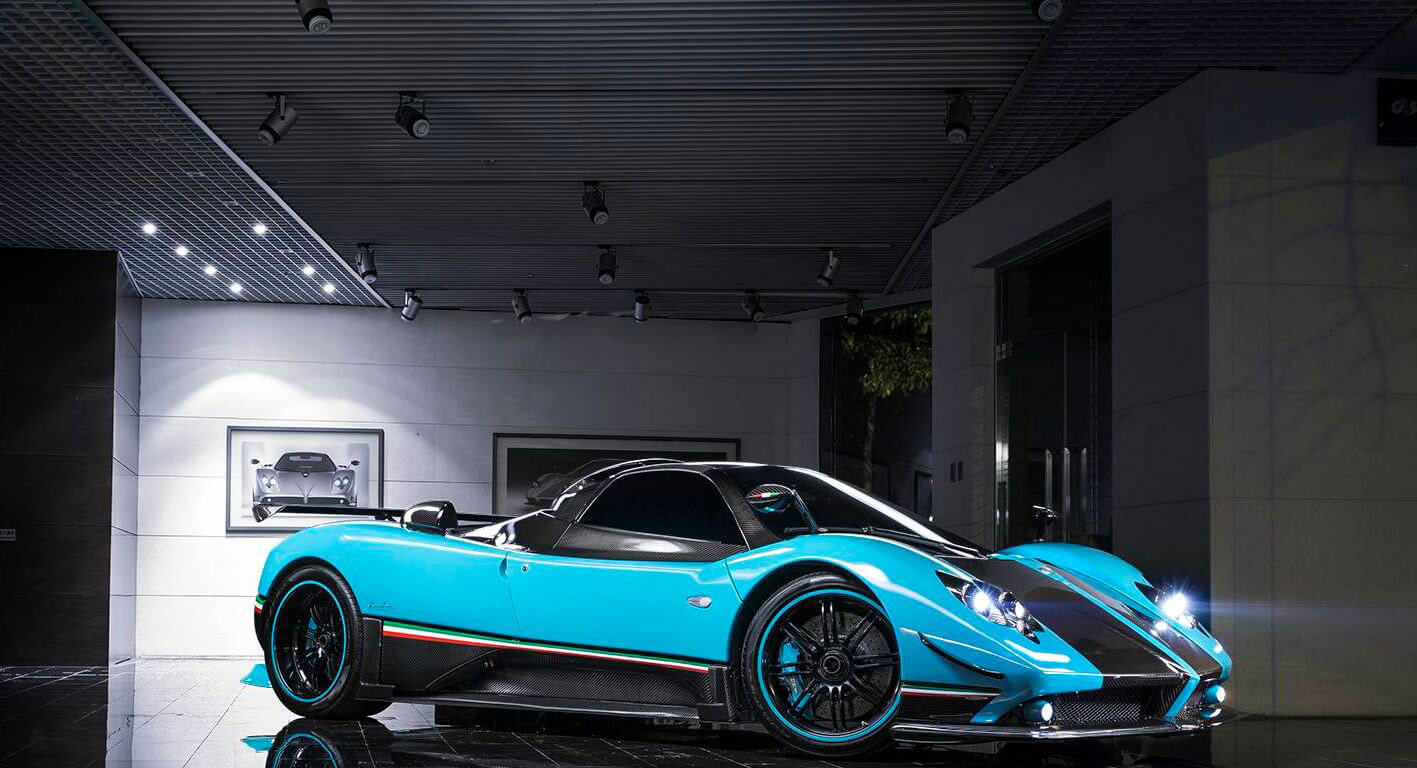 There is simply nothing like Pagani in the marketplace. The supercar marque recently launched a refurbishment program for owners who would like their cars restored to original factory settings, with no limits. Max Girardo of Girardo & Co. feels this personalisation option greatly enhance the potential for these cars in the future. He adds: "Prising these special cars from their owners' grips has proved particularly difficult.
Zando series price range: $320,000 – $15 million
Should I Invest?
When considering purchasing an 'object of desire' (such as a car) it is important to remember that such passion investments – like any other investment – have their drawbacks. There is no guarantee that their value will increase. Also, their return potential does not provide an income, but long-term capital growth, which can take several years to harvest. However, with the right financial advisor, investments of passion can be an excellent way to enjoy your wealth, and potentially see a positive return on your investment.
For more information on investment options,
please contact ARM Investments at: wealthadvisor@arm.com.ng
10 Most Expensive Cars Sold at Auction
Contrary to popular belief, passion investing is not just another fleeting trend. The concept goes back to Edwardian and Victorian times, when rare and intriguing objects from worldwide travels were traded amongst the elite, and the money realised was used by explorers to fund their upcoming expeditions. Such unusual object gained value and desirability through their rarity – making way for the concept that, today, we call collectibles.  Just like the exquisite automobiles below.
BRAND & YEAR

HISTORY

AUCTION & PRICE

1. 1962 Ferrari 250 GTO

The most expensive car ever sold at auction – for now. It was built to contest the 1963 FIA World GT Championships. Only 39 250 GTOs were built by Ferrari and this particular 62-63 example is one of the best maintained and most raced of them all.

Auction: Bonhams, The Quail, 2014
Price: $38,115,000

2. 1957 Ferrari 335 Sport Scaglietti

The impossibly curvy Ferrari 335 Sport Scaglietti has a long racing history. From a first race in the Sebring 12 Hours, through the Mille Miglia and eventually Le Mans, the car has done it all.

Auction: Artcurial, Paris, 2016
Price: $35,700,000

3. 1954 Mercedes-Benz W196

This Mercedes-Benz W196 Grand Prix car was driven by 5-time Formula One world champion Juan Manuel Fangio and that helped it to a £17.7million sale price at the Goodwood Festival of Speed in 2013.

Auction: Bonhams, Goodwood Festival of Speed, 2013
Price: $29,600,000

4. 1956 Ferrari 290 MM 

The 290 MM set records for the most expensive car sold in 2015, the most expensive car sold in New York City, and the most expensive car RM Sotheby's has ever sold. It was built for Juan Manuel Fangio to race in the 1956 Mille Miglia, is one of only four of its kind in existence, and is attached to names like Alfonso de Portago and Wolfgang von Trips, who raced it through the car's lifetime.

Auction: RM Sotheby's Auctions, New York City, 2015
Price: $28,050,000 

5. 1967 Ferrari 275 GTB/4*S NART Spider

The fully-restored Ferrari 275 GTB/4 NART Spider was one of only 10 in the world, and had a detailed history, including an appearance with Steve McQueen in the film The Thomas Crown Affair. The NART spiders were the brainchild of car importer Luigi Chinetti.

Auction: RM Sotheby's Auctions, Monterey Sale, 2013
Price: $27,500,000

6. 1964 Ferrari 275 GTB/C Speciale by Scaglietti

This £15.7m Ferrari is even rarer than the fabled 250 GTO. It's one of only three Ferrari 275 GTB/C Speciale models that were built by the Maranello marque in late 1964 and early 1965 to homologate its new 275 GTB race car. The Ferrari 275 GTB was designed and built to challenge the Ford GT40 and Shelby Cobra Daytona at Le Mans in 1965. It was the first Ferrari to feature independent rear suspension.

Auction: RM Sotheby's Auctions, Monterey Sale, 2014
Price: $26,400,000

7. 1956 Aston Martin DBR1

The newest car on this list, and the most expensive British car ever sold. It was the first in a run of five DBR1s and enjoyed notbale racing success in the 1959 Nürburgring 1000 in the hands of Sir Stirling Moss. 

Auction: RM Sotheby's Auctions, Monterey Sale, 2017
Price: $22,550,000

8. 1955 Jaguar D-Type

This gleaming Jaguar D-Type was the first production D-Type, and ended up winning the 1956 24 Hours of Le Mans. It's finished in Scottish blue, with white stripes and roundels, as part of the Ecurie Ecosse team colours.

Auction: RM Sotheby's Auctions, Monterey Sale, 2016
Price: $21,780,000

9. 1939 Alfa Romeo 8C 2900B Lungo Spider by Touring

This gorgeous Alfa Romeo Lungo Spider is arguably the Italian definition of a grand tourer – big, comfortable and surprisingly practical. Complete with a 2.9-litre straight-eight engine with dual supercharging, this particular 8C is one of only 12 Touring Spiders ever to have existed.

Auction: RM Sotheby's Auctions, Monterey Sale, 2016
Price: $19,800,000

10. 1961 Ferrari 250 GT SWB California Spider

A true barn find, this Ferrari 250 was intended for an eventual museum exhibit by owner Robert Baillon, but it whiled away the years in a collection with around 100 other cars. When 59 of them eventually went to auction, this Ferrari blew away the competition, and its $18.5 million pricetag went a long way towards the $28m total generated by the auction. 

Auction: Arcturial, Paris, 2015
Price: $18,500,000 
© autoexpress | August 2017
Luxury Releases for 2018
The 2018 Geneva International Motor Show (March 8-18, 2018) demonstrated just how much the automotive industry is evolving, in terms of technology (unveiling of a record number of hybrid and all-electric vehicles), and providing extensive options for anyone building and maintaining a valuable car collection.
• Luxury 

Hybrid SUV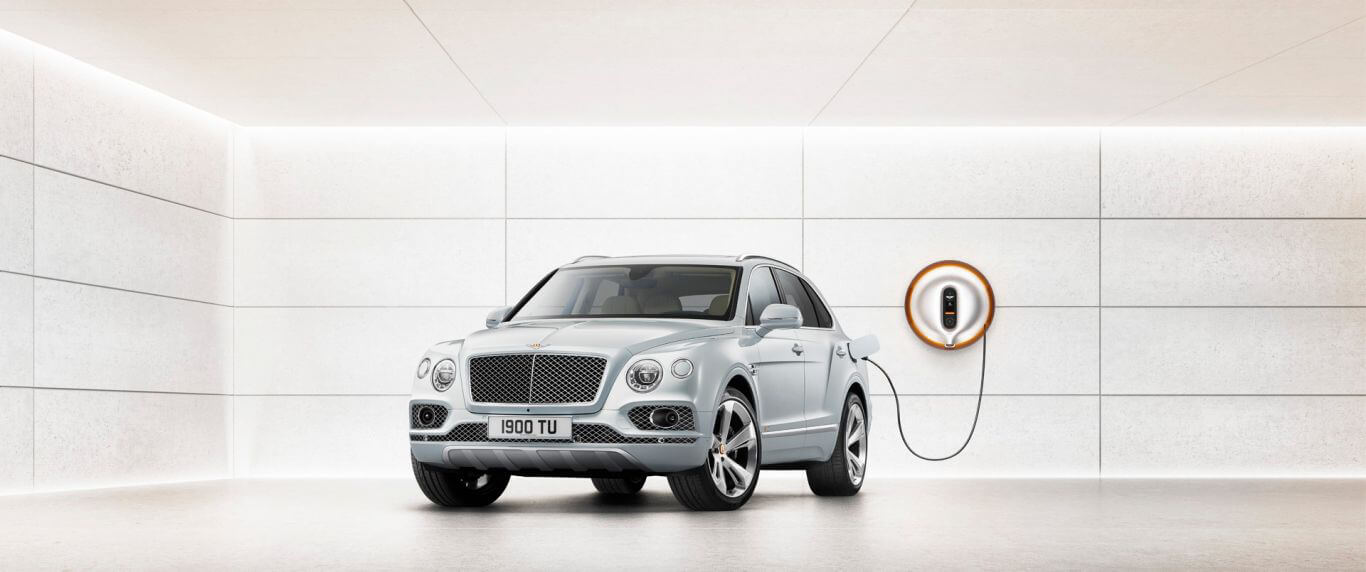 Bentley announced this year that it would produce a hybrid version of its Bentayga SUV in 2018, with two power sources (a 3.0-liter V6 combustion engine and an electric motor), and a power dock designed by Frenchman, Philippe Starck. The Bentayga SUV was introduced alongside Bentley's new V8 Bentayga model. Price: $185,000 – $355,000
• Supercharged SUV
Land Rover introduced the $295,000 Range Rover SUV Coupe – a hand-built, two-door model that comes with a 5.0-litre supercharged V8 engine that gets 557 horsepower. This vehicle hits 60 miles per hour in five seconds, and top speed is 165mph, making the SUV Coupe the fastest Range Rover available. Only 999 units of this model will be made.
• Millennial Market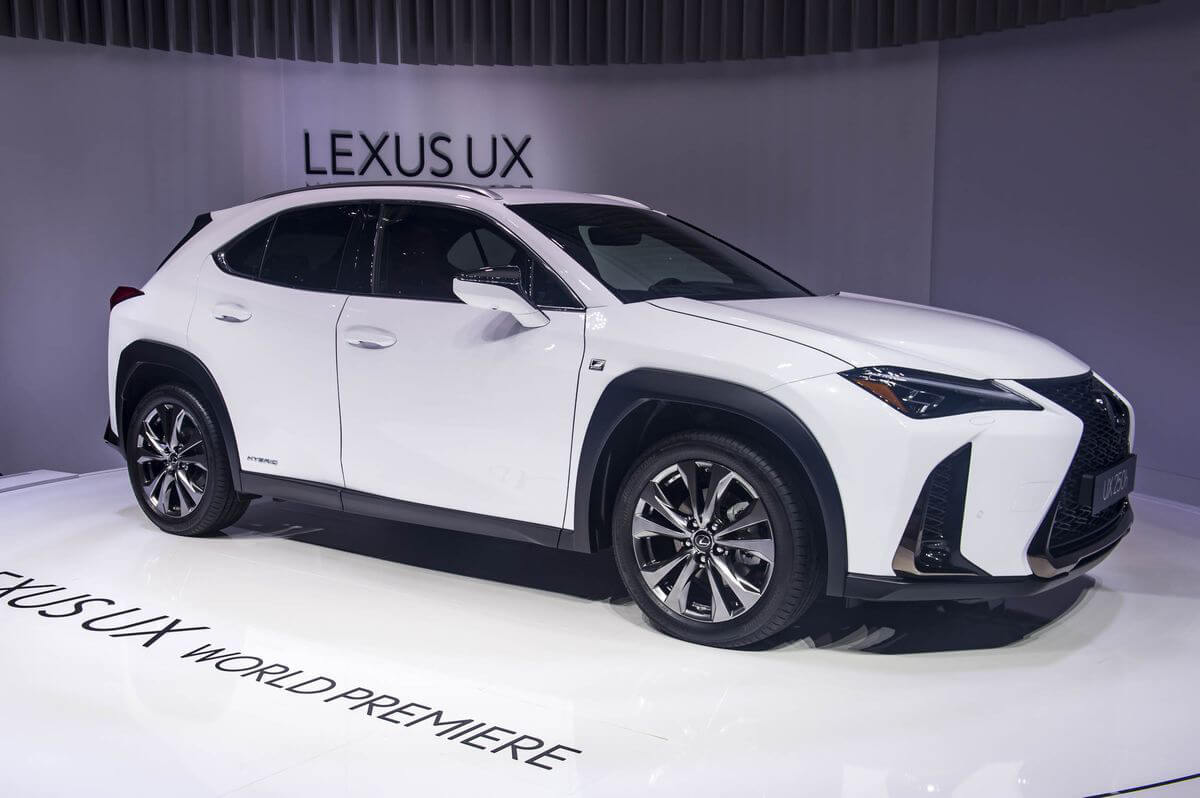 Lexus unveiled the UX, its smallest crossover model, which is directly targeted at Millennials. The UX comes in two engine variants, including a hybrid option, and is based on the Toyota Prius platform. (The standard UX 200 model will have a 2.0-litre inline-four engine with 168 horsepower). Production for the UX starts late in 2018, with expectations for a sub-$40,000 price tag.
• 

The Wild Card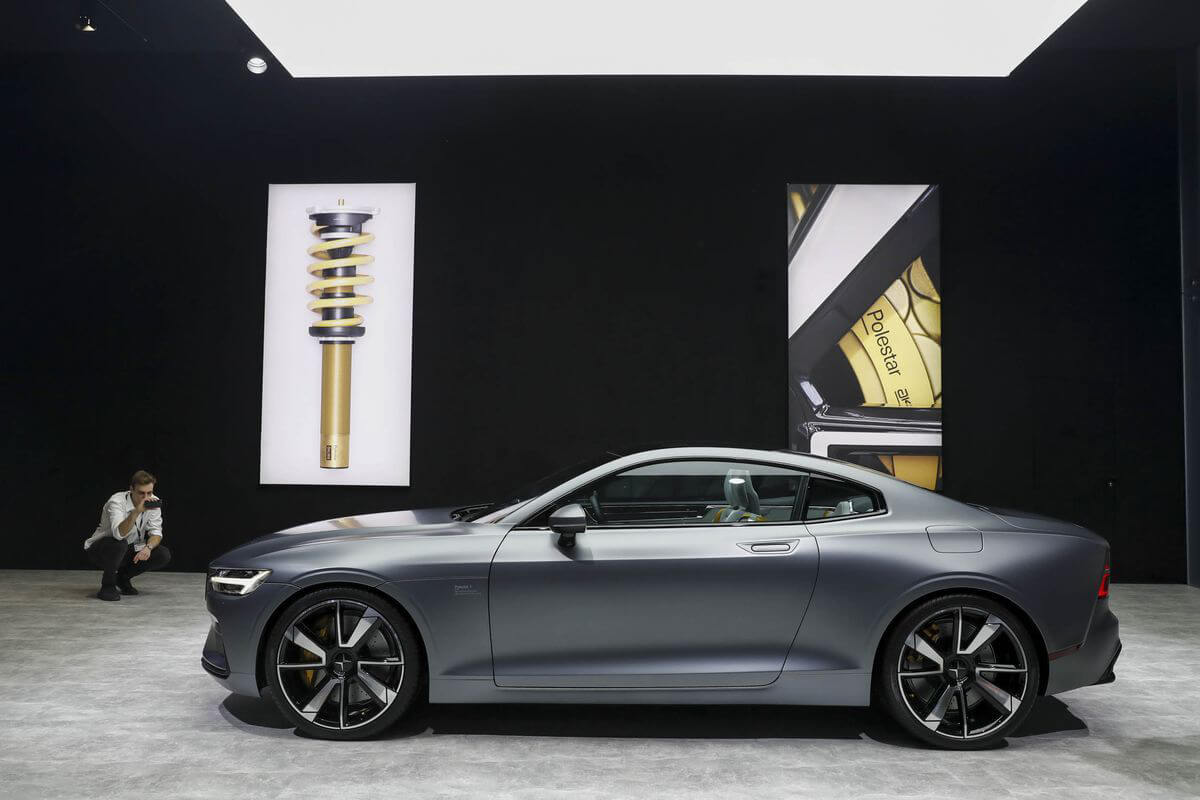 Manufactured by Zhejiang Geely Holding Group Co.'s Volvo Group, the Polestar 1 electric automobile is targeted to appeal to eco-conscious, design-driven drivers. The hybrid-electric car will compete against Tesla's electric vehicles, with Production possibly starting by mid-2019. Only 500 units of the Polestar will be made in the first year, Price: $161,000
• Concept Car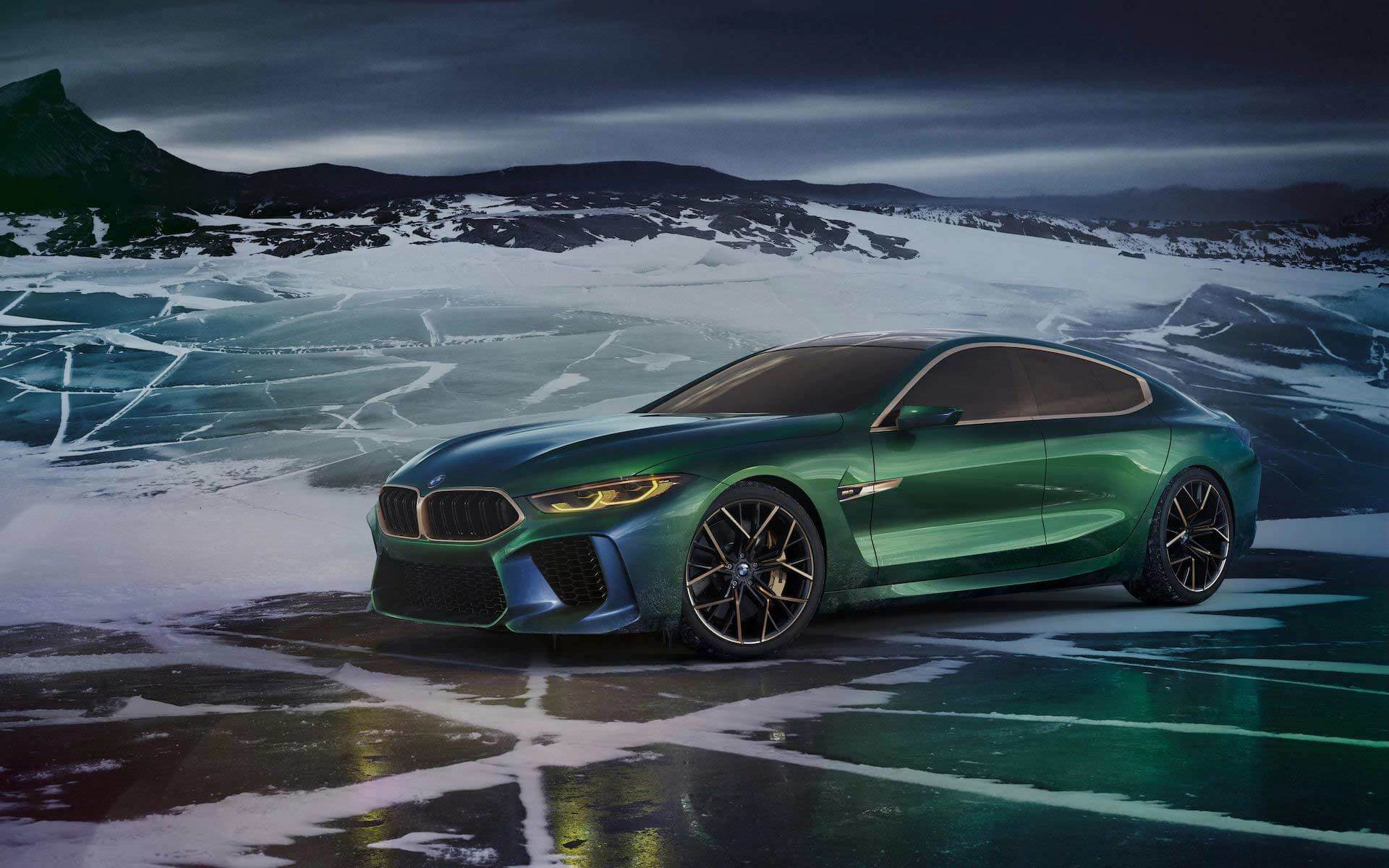 The very attractive BMW M8 Gran Coupe concept car was launched to display the brand's vision for its 8-Series lineup in 2019. The Gran Coupe is a four-seat, four-door automobile, with golden headlights, and is expected to be priced in excess of $100,000.
The World's Top Luxury Car Events
Automotive excellence. Spectacular heritage. Style and elegance. The exclusive automotive events that take place globally have redefined what a car event could be, while firmly establishing themselves as the world's greatest celebration of motorsport, car culture, and personal status. We share with you these gatherings of extraordinary vehicles and people, from the dawn of motoring to the present day:
The London Motor Show, UK
17 – 20 May 2018.
The UK's largest car show, held at ExCel London. See over 150 new cars, test drive the latest vehicles, meet 'motoring legends', and try out the latest technology innovations. All the big car brands are involved, alongside an exciting selection of historic and iconic vehicles | www.thelondonmotorshow.co.uk
Goodwood Festival of Speed, UK
12th – 15th July 2018
Held at the Goodwood Estate in Chichester, this is the largest motoring garden party in the world – a unique summer weekend that brings together an impossibly heady mix of cars, stars and motorsport 'royalty' to create the largest car culture event in the world | https://www.goodwood.com/flagship-events/festival-of-speed/
Salon Prive/ Concours d'Elegance, UK
August 30 – September 01, 2018
A Concours d'Elégance in the truest sense, Salon Privé is the most luxurious of garden parties set against the backdrop of 'Britain's Greatest Palace', Blenheim Palace. Presenting the finest collection of supercars, hypercars and classic cars, along with a luxury retail village and exquisite cuisine, it is a truly unique experience.
https://www.salonpriveconcours.com/
Luxury & Supercar weekend, Canada
September 8 & 9, 2018
Entering its 9th year, Canada's premier luxury lifestyle and outdoor automotive event will showcase bespoke selections in supercar and automotive design, fashion, watches, jewellery, accompanied by an incredible delight of specialty foods, wines and spirits | www.luxurysupercar.com
International Motor Show, Germany 
September 20-27, 2018
Held annually in either Hanover or Frankfurt, the  International Motor Show (in German, known as the Internationale Automobil-Ausstellung – IAA) is the world's largest motor show | www.iaa.de/en
*Disclosures: This material does not provide individually tailored investment advice. It has been prepared without regard to the individual financial circumstances and objectives of persons who receive it. ARM Investments (ARMI) advises investors to independently evaluate particular investments and strategies, and seek the advice of a financial advisor or wealth manager. The appropriateness of a particular investment or strategy will depend on an investor's individual circumstances and objectives.
*For financial or wealth management advice, please contact ARM Investment Managers:
www.arminvestmentmanagers.com | wealthadvisor@arm.com.ng |