FINDING THE RISING STARS
From crude oil to soybeans, cocoa, cotton and precious metals, the commodities industry plays a critical role in the global economy. Each year, around $10 trillion of commodities are produced and consumed, across different asset classes of energy, metals and agricultural products.
Commodities are often dubbed 'the fifth asset class' after cash (money market instruments), bonds, shares and property – and are widely considered to be part of the 'alternative investments' set.  To the delight of keen investors, global commodity prices rallied sharply between February and May 2018, and continued to lead the asset class scoreboard in 2018.
But, from a high in May 2018, prices have taken a tumble, amid mounting concerns about global trade and geopolitical tensions, inclement weather, and transporters' strikes. However, seasoned traders and analysts will share three key nuggets for riding such expected storms:
Commodity asset class returns tend to go through cycles of positive and negative performance, which largely coincide with economic growth cycles;
Despite performance challenges, commodities still offer the potential benefits of providing inflation protection, improving portfolio diversification and enhancing risk-adjusted returns;
Investors can look to supplement the return potential of commodities by selecting Managers with a proven history of delivering alpha in this asset class.
Amidst volatility in the commodities market, this piece takes a bird's eye view on how to approach investing in this asset class: the basics, what tends to influence commodity prices, the risks associated with this investment, pricing forecasts by the World Bank (that help investors keep a trained eye on indices and probable returns), and the place that commodities take in a balanced investment portfolio.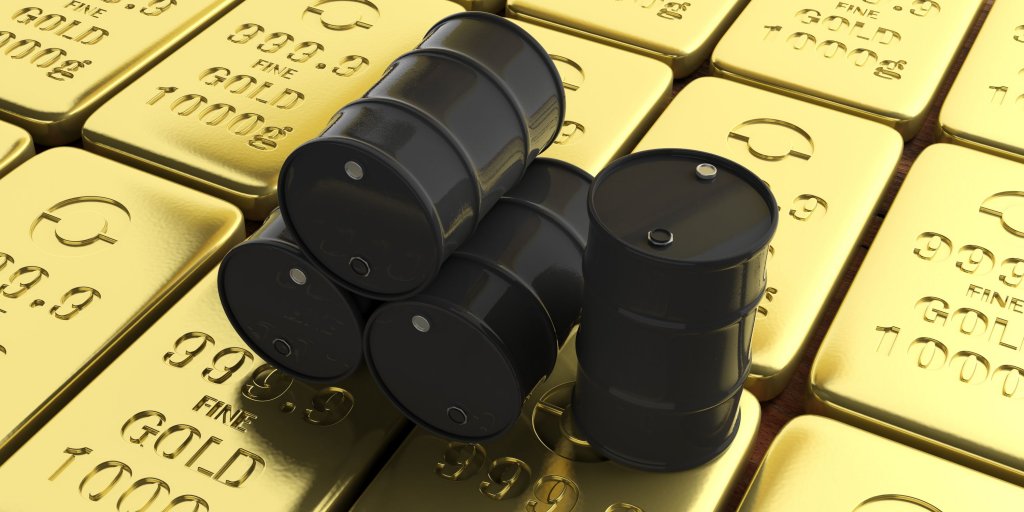 Commodities are essentially physical assets. Those in the energy sector include oil and natural gas, while gold, platinum and silver fall under the precious metals banner. There are also 'soft' commodities, which are usually agricultural products, or suffice to say, things that are grown rather than mined, such as cocoa beans, sugar and wheat.
The highest volume of trading occurs mostly in oil, gold and agricultural products.
While cash savings pay interest, and shares often pay an income in the form of dividends, commodities themselves are a store of value that don't pay a yield or income. However, some funds that invest in this asset as part of a pooled portfolio aim to pay income to investors.
There are basically three ways to invest in commodities:
Buying physical commodities directly (for instance, with gold, investors are able to buy bullion bars or coins, but need to consider how they can be stored safely, and this can be expensive);
Buying shares in commodity companies (commodity-related stocks), and
Buying through pooled investments such as Mutual Funds, Index Funds, Investment Trust or Exchange Traded Funds (ETFs).
Supply and demand dynamics are the main reason commodity prices change. Because those supply and demand characteristics change frequently, volatility in commodities tends to be higher than for stocks, bonds, and other types of assets.
With its complexity and volatility, potential investors regard trading in the commodities market as risky. But a well-planned investment can be beneficial for a portfolio. Investors typically look to a commodities allocation to provide the following key benefits to their portfolios:
Diversification: The low correlation of commodities to stocks and bonds illustrates what may be the most significant benefit of broad exposure to commodities: diversification. In a diversified portfolio, asset classes tend not to move in sync with each other, which tends to reduce the volatility of the overall portfolio. As an example, the prices of stocks may fall during a financial crisis, while gold prices may rise as demand for this safe asset increases. Lower volatility reduces portfolio risk and tends to improve the consistency of returns over time. Thus, investing in commodities ensures diversification and improves risk-adjusted returns.
Inflation protection: As a clear advantage, a basket of commodities has shown strong performance in periods of high inflation. Inflation has a different impact on commodities than it does on financial assets such as stocks and bonds. Causing currency to depreciate, inflation erodes the real value of financial assets. Commodities, however, maintain their value and price even during high inflation, as prices either drive or move in line with inflation. In this environment, investors usually turn to hard assets such as gold and other precious metals.
Return potential, a hedge against event risk: Commodity markets are volatile, and can experience huge swings in prices and returns (see table above). Events such as natural disasters, wars, and economic crises can lead to depreciation of an investor's assets. This is an 'event risk'. Such events affect financial assets negatively, and may also lead to a rise in the prices of certain commodities. As a prime example, a war in any major oil-producing country can cause oil prices to shoot up, during which smart investors are able to take advantage of these price swings to make gains. In this scenario, a commodity acts as a potential hedge against event risks, and more precisely as a buffer against losses. Well-planned commodity investments can provide higher returns than investments in other assets.
Prospects: COMMODITY MARKETS OUTLOOK AND RISKS
More than half of commodity prices (and all non-coal energy prices) are expected to increase in 2018 but four-fifths of them will remain below their 2011 peaks, says the latest World Bank report on commodities.
OIL PRICES: Even though average crude oil prices gained ~25% over the first half of 2018 to $71.16/bbl. due to supply shortfall and a pick-up in demand, they are anticipated to average $65/bbl in 2018 and 2019 on robust demand and continued production restraint by OPEC and non-OPEC producers – notwithstanding increases in U.S. shale oil production. Higher oil prices are expected to eventually feed into higher natural gas prices while coal prices will continue to decline as energy demand shifts towards less polluting sources. Some of the upside risks to the forecasts include potential supply losses arising from geopolitical events, and deeper cuts by OPEC and non-OPEC countries. On the other hand, further efficiency gains among U.S. shale producers could depress prices.
METALS prices are projected to increase 9 per cent in 2018 due to a further pickup in demand. An 11 per cent decline in iron ore prices—reflecting stronger production, especially in China—is expected to be more than offset by projected increases in all other base metals prices. Nickel prices, in particular, are expected to remain 30 percent higher than in 2017, despite a slight moderation from their recent sharp rise, that reflect hopes for buoyant electric vehicle demand and the risk of Russian sanctions. The upside price risks to the forecast include more robust global demand as well as production shortages. Supply could be curtailed by a slower increase of new capacity, further sanctions against metal exporters, and policy changes in China. The downside risks are dominated by slower growth, the easing of pollution-related policies, and the reintroduction of idle capacity in China.
AGRICULTURAL prices are forecast to gain 2.2 percent in 2018 and a further 1.3 percent in 2019. Grain prices and oils and meal prices are projected to gain 8 percent and 4 percent, respectively, in 2018, mainly due to lower plantings. A key policy risk is the introduction of countervailing duties on soybeans by China in response to U.S. tariffs. It is noteworthy that drought condition, which are by some accounts the worst in 60 years, have caused crops failures in parts of Ethiopia, Somalia and Kenya and led to severe food shortages. Conflicts in South Sudan, Yemen and Nigeria have driven millions of people from their homes and left millions more in need of emergency food.
For a full breakdown of world commodity prices (2015 – 2018), view World Bank Commodities Price Data (The Pink Sheet)
According to the most recent "Asset Quilt of Total Returns" (put together by Bank of America Merrill Lynch), commodities are the top returning asset class of 2018 so far. The chart, which shows the total returns of asset classes over the years, places commodities at an annualised return of 22.7% year-to-date, followed closely by gold, which sits at 11.6% on an annualised basis, and Emerging Markets equities at 6.5%.
Clearly, it is impossible to accurately predict which asset class will perform best in any year, but time-tested tips provide the answer:
Commodities are able to provide potentially large gains, balanced by equally large potential losses – but this volatility can work in an investor's favour within a broad investment portfolio. Investors are generally advised not to hold too much money in commodities, and instead allocate no more than 5-10% of their portfolio to gold and commodities. Any more introduces a portfolio to unnecessary risk that can be reduced by staying in safer areas of the market. 
Rebalancing the portfolio: While many attempt to time the market, research shows that this approach is rarely successful over the long-term. Instead, investors need to examine their allocation 1-2 times per year to determine if rebalancing is warranted. This could mean selling those holdings that have a gain, and buying shares of those which have lost value.
CONCLUSION
Your Financial Advisor is the natural first point of contact when trading commodities. In addition to providing risk management and hedging strategies, they will also facilitate a total financial solution.
*Disclosures: This material does not provide individually tailored investment advice. It has been prepared without regard to the individual financial circumstances and objectives of persons who receive it. ARM Investments (ARMI) advises investors to independently evaluate particular investments and strategies, and seek the advice of a financial advisor or wealth manager. The appropriateness of a particular investment or strategy will depend on an investor's individual circumstances and objectives.
*For financial or wealth management advice, please contact ARM Investment Managers: