Owning a Piece of History
Nothing adds richness to a room (or person) like leather. Natural leather is not only strong, durable and sustainable, it offers something that no other material can match – uniqueness. No two hides are identical. Leather also appeals to the senses. It begs to be touched and, over time and wear, becomes more beautiful with age.
On May 31 2018, a croc-leather 2014 Hermès Himalaya Birkin was sold at auction for a record $380,000, making it currently the world's most valuable handbag to be sold at auction.
Behind the scenes, it takes a single expert craftsman up to 40 hours to produce a Hermès Birkin bag – the world's most coveted luxury accessory for ladies. The stitch on which the brand's reputation is based — the saddle — cannot be replicated by a machine; it requires two needles simultaneously passing through the same seam to produce a Birkin correctly. If done correctly, the saddle stitch will never unravel. 
The standards for timepiece brand, Rolex, are no different. The entire range of Rolex leather bracelets is subjected to the same stringent criteria of innovation and flawless engineering as the watches they are attached to, and have names almost as universally recognisable.
Such is the allure of near-perfect handcrafted leather. And they attract a premium price.
In order to fully appreciate the value of leather, this article:
Provides a curated price list of collectible items that are up for sale at Christie's auctions this December, including the eye-watering leather-strapped Rolex Oyster Perpetual, which is estimated to fetch between US$1,000,000 and U$2,000,000;
Describes, using the Hermès Birkin bag as a case study, how a combination of variables (superior craftsmanship, rarity and historical significance) has elevated the humble leather bag to collectible status;
Wraps up by highlighting an interesting entrepreneurial opportunity that may just be hidden in plain sight: acquiring certification in an exclusive leather restoration program that serves the business, VIP, and commercial aircraft markets.
Leather handbags: The Finest Exotic Skins
Jewelers often say their biggest competitors are not other jewelers, but rather makers of any luxury products that compete for consumers' coveted discretionary dollars. Topping the list are handbags by the likes of Hermès, Chanel, and Louis Vuitton.
Caitlin Donovan (U.S. head of the Christie's handbags and accessories department) is even more specific: "70 per cent of the handbags sold at auction are by Hermès, the Parisian luxury goods maker with the storied equine heritage. The house's Birkin, Kelly, and Constance bags rule the market, in that order. The number 1 reason why pre-owned Hermès bags are so highly sought after is that the primary market does not hold enough inventory to satisfy demand. Birkin waiting lists are not a myth."
For all handbag collectors, a Christie's Handbags & Accessories auction (taking place in London on 12 December, 2018), presents an opportunity to own a special sought-after piece, with estimates ranging from £1,000 to £100,000. Some of the sale highlights include:  
Auction pieces

Handbags & Accessories

LOT 102

A rare and exceptional, matte Himalaya Niloticus crocodile diamond Birkin 35 with 18k white gold & diamond hardware

HERMÈS, 2010

Estimate:

GBP 100,000 – GBP 150,000

(USD 130,700 – USD 196,050)

LOT 71

An exceptional, shiny fuchsia Porosus crocodile diamond Birkin 30 with 18k white gold & diamond hardware

HERMÈS, 2006

Estimate:

GBP 60,000 – GBP 80,000

(USD 78,420 – USD 104,560)

LOT 101

A rare & exceptional, matte white alligator Diamond Forever medium classic double flap with 18k white gold & diamond hardware

CHANEL, 2008

Estimate:

GBP 50,000 – GBP 70,000

(USD 65,350 – USD 91,490)

LOT 2

A limited edition multicolour swift leather 'One Two Three & Away We Go' Birkin 25 with palladium hardware by Nigel Peake

HERMÈS, 2018

Estimate:

GBP 10,000 – GBP 15,000

(USD 13,070 – USD 19,605)

LOT 144

A limited edition monogram superflat jewellery box, No. 39 by Takashi Murakami

LOUIS VUITTON, 2003

Estimate:

GBP 1,500 – GBP 2,000

(USD 1,960 – USD 2,614)
SALE: Handbags & Accessories | London | 8 King Street, St. James 's | 12 December, 12pm | Lots 1 – 229
Leather-strapped wristwatches: Comfort & Nobility
Christie's New York has also announced 'An Evening of Exceptional Watches' to be held New York, on Thursday, December 06, 2018. The auction offers a carefully curated selection of 160 distinct lots that are predominately fresh-to-market and in mint condition. Items include modern, vintage and sport watches from Blancpain, Breitling, Cartier, Heuer, Jaeger-LeCoultre, Omega, Patek Phillipe, Rolex, Tornek Rayville, F.P. Journe and more. Some of the sale highlights (only leather-strapped options featured here) include:
Auction pieces:

An Evening of Exceptional Watches

    

LOT 160

The December sale features a selection of rare Rolex models in exceptional condition, led by this leather-strapped, extremely fine, rare and attractive 18k gold automatic triple calendar wristwatch with star dial and moon phases.

SIGNED ROLEX, circa 1952. Oyster Perpetual, officially certified chronometer, ref. 6062, case no. 916'321

Estimate: USD 1,000,000 – USD 2,000,000

Strap/Buckle: Associated leather strap, Rolex 14k gold buckle

Provenance: property from a most important and distinguished collector 

 

 

LOT 154

ROLEX, circa 1985 A very fine and rare stainless steel chronograph wristwatch

Signed Rolex, Oyster, Cosmograph, Daytona 'Big Red' Model, REF. 6263, CASE NO. 8'601'986

 

Estimate: USD 75,000 – USD 125,000

Strap/Buckle: Associated leather strap and associated steel buckle
The sale also proudly presents 'Property of a North American Family', part one of an important collection of Patek Philippe watches. Assembled over decades, this collection is defined by rarity, quality, and condition, and is one of the finest collections known in the world with a mixture of modern and vintage timepieces focusing on the evolution of complications.

 

LOT 77

PATEK PHILIPPE, 1982. A very fine and rare 18k gold Perpetual Calendar chronograph wristwatch with moon phases

Signed Patek Philippe, Genève, Ref. 2499/100, fourth series, movement no. 869'435, case no. 2'792'095

Estimate: USD 400,000 – USD 800,000

LOT 94

PATEK PHILIPPE, 2012. An 18k Pink Gold Automatic Minute Repeating Perpetual Calendar Wristwatch with Moon Phases

Signed Patek Philippe, Genève, Ref. 5074R, movement no. 5'000'878, case no. 4557017

Estimate: USD 350,000 – USD 450,000

LOT 132

This is one of the most important watches to resurface this year, the Graves-Fullerton 3448J, formerly owned by the Grandson of Henry Graves.

PATEK PHILIPPE, 1973. A very fine and rare 18k gold automatic perpetual calendar wristwatch with moon phases

signed Patek Philippe, Genève, Ref. 3448, movement no. 1'119'318, case no. 330'586

Estimate: USD 120,000 – USD 180,000
SALE:  An Evening of Exceptional Watches  | New York, 20 Rockefeller Center  |  06 Dec, 6pm  | Lots 1 – 160
Passion or profit?: The value of collecting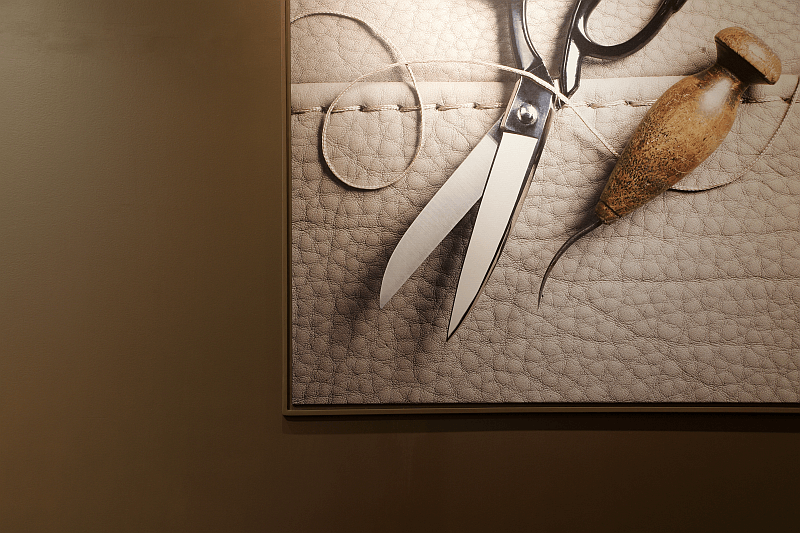 Wealthy investors have many reasons for building collections of jewellery, art, fine wine, antiques, cars and more, but profit is rarely one of them. Instead, they are driven by a passion for their hobby, and the associated emotional satisfaction that it brings. Whether collecting for passion or profit, the value of collectibles has always been based on quality, rarity, condition, supporting documentation (authentication), owner or maker of the item, and the general appeal of the item.  Here is a practical example:
During auction house Christie's final Handbag & Accessories sale for 2017, the highest-selling item wasn't one of the usual suspects.
It wasn't the Himalaya Kelly in new condition – despite the fact an Hermès Birkin Himalaya with diamond pavé hardware went for a record-breaking $380,000 earlier on that year.
And it wasn't the Courchevel yellow mini Kelly originally owned by actress, Elizabeth Taylor — though that one sold for $47,196, more than double the price it fetched when Christie's auctioned Ms. Taylor's estate in 2011.
Rather, just as the sale appeared to have peaked, heated bidding broke out between two remote buyers, one online and one on WhatsApp, over Lot 172: a metallic bronze chèvre leather Birkin with gold hardware. Inspired by Hermès's celebrated window displays by Leïla Menchari, that Birkin cost less than 10,000 euros in 2005, the only year it was produced.
It eventually sold for 100,000 euros ($117,394) to a bidder in Hong Kong, setting a world record for a leather Birkin sold at auction.
The rise of leather handbags as a bona fide investment: The market for second-hand handbags has flourished over the last decade, largely driven by demand for the Hermès Birkin (as well as the Hermès Kelly), transforming what was once considered a simple arm accessory into a viable investment category that did not exist 20 years ago.
It is fascinating that no other luxury fashion label has created anything that competes with the Birkin, in terms of both covetability and resale value. Has anyone even come close?
"Not yet," says Matthew Rubinger, who heads the handbags and accessories division at Christie's. "While Hermès was crafting its coveted pieces to the highest specifications and in very limited numbers, many of the other big brands were focusing on creating the bag of the season."
Heritage Auctions' Diane D'Amato, who previously held high-profile positions at Hermès and Louis Vuitton, nicely sums up the appeal of Hermès handbags. "Craftsmanship and accessibility," she says. "Hermès is timeless. These handbags are works of art."
Entrepreneur opportunity: Expert Leather Restoration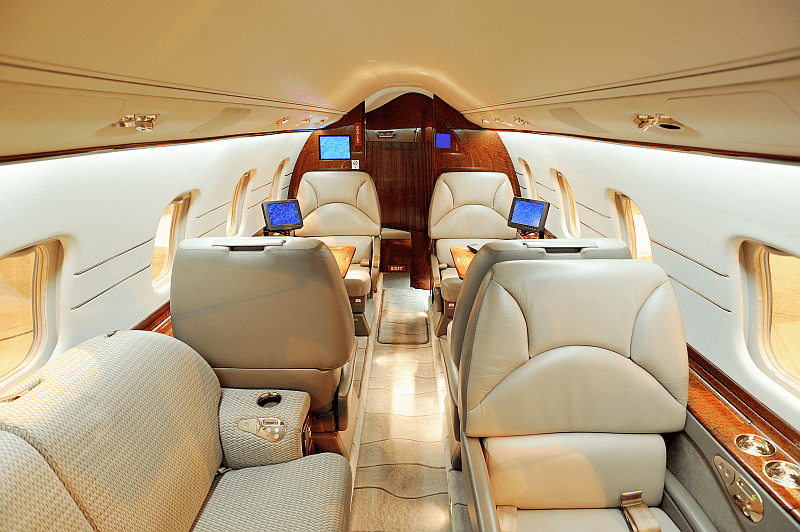 Leather continues to be the luxury material of choice, not just for consumer goods, but also for automotive, aviation and marine applications. Due to its durability and comfort, it has been the ideal material for seating throughout the history of transportation and furniture. During the Middle Ages, leather became the cover of choice for dining chairs, because it was easy to maintain and did not absorb the odour of food – a fact that is still true today.
Herein lies an entrepreneurial opportunity that targets the private and commercial aircraft market.
The Leather Institute, the world's leading leather care and restoration training facility, provides training for every level on its uniquely developed treatments that transform worn or damaged leather to a new, original state. Located in New Jersey (USA), the Institute offers courses in leather identification, care and maintenance, colour matching, repair, and complete restoration. Trainers with years of experience provide learner-entrepreneurs with the skills and confidence required to be the very best in the business. | www.leatherinstitute.com
The world of leather is exotic. Modern technology has allowed for innovation in the leather industry, as the development of chemicals and sophisticated processing methods have greatly expanded the aesthetics and feel of leather as well as the possible applications. With regards to collectibles investing, buyers beware:  Investors may want to consult their financial advisor to understand the impact that such investing could have on their overall budget and estate planning. 
*Disclosures: This material does not provide individually tailored investment advice. It has been prepared without regard to the individual financial circumstances and objectives of persons who receive it. ARM Investments (ARMI) advises investors to independently evaluate particular investments and strategies, and seek the advice of a financial advisor or wealth manager. The appropriateness of a particular investment or strategy will depend on an investor's individual circumstances and objectives.
*For financial or wealth management advice, please contact ARM Investment Managers: