Experiential. Far-Flung. Personal : The Great Escape
The world's wealthiest individuals managed to lose a cumulative US$2.9 trillion last year. Yet the same set of people are tipped to turn the global "wellness tourism" industry from a US$639 billion business to one that is worth US$919 billion by 2022.
This is hardly surprising. Stressed beyond belief – thanks to work, investments, and even personal relationships – many of the affluent are zeroing in on the importance of mental and physical well-being, and have begun to invest in wellness trips, retreats and resorts that focus on self-care.
Across the following pages, we bring to life the perfect blend of pampered vacation and adventure on the high seas – so that you can begin to anticipate an unforgettable journey to the world's greatest destinations, with every luxury included.
Flagship Style: Adventure On The High Seas
The thrill of berthing on a new port every day has long been the siren call for cruising. Here, we present two of the world's most bespoke, exotic, and extraordinary adventures:
Regent Seven Seas Cruises (RSSC)
Attraction: Exquisite suites, Gourmet cuisine, Wellness programs and tours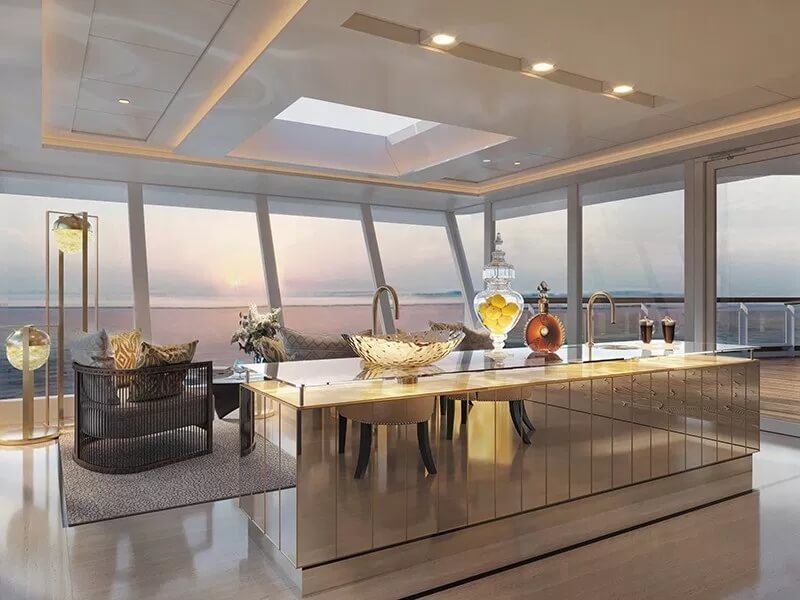 The RSSC's newest vessel, the Seven Seas Splendor, will set sail in 2020 throughout the Mediterranean, the Caribbean, and around North America. The vessel's pièce de résistance has to be its Regent Suite – the largest cabin ever to be built on a luxury cruise ship, with over 4,400 m2 of magnificence, including a wraparound balcony, private spa, and the world's most luxurious bed (the Vividus by Hästens). Wellness programs allow passengers enjoy a holistic experience, from a school of alternative medicine, apitherapy, complimentary fitness classes, yoga and healthy gourmet cuisine on board, to wellness tours. | www.rssc.com
Crystal Cruises
Attraction: Top butler service, Michelin-level cuisine, Wellness programs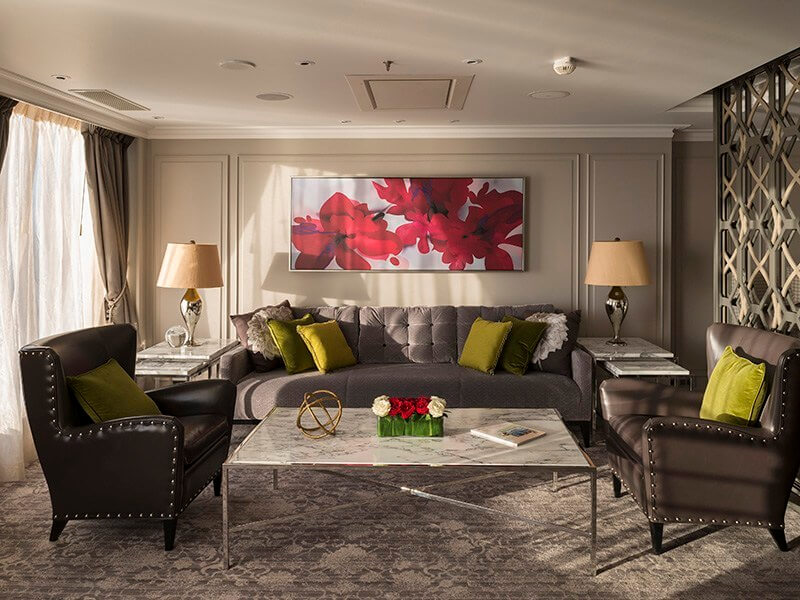 Where luxury is personal. With 90 crew members looking after 62 guests, Crystal is synonymous with splendour and service, especially aboard the intimate yet luxurious 279-foot yacht, Crystal Esprit. She sails the Adriatic and Mediterranean during the summer, then on to more exotic "Arabian Nights Collection" trips in the Middle East during November and December. Come January 2020, the vessel navigates through the pristine Seychelles, visiting several breath-taking islands. Michelin-level cuisine and abundant water sports equipment (including a two-passenger submarine) add to the private-yacht lifestyle. | www.crystalcruises.com
Luxury lifestyles are in. Intangible concepts like health and wellness are supplanting Louis Vuitton handbags, while high-end education is taking precedence over an extravagant set of wheels.
The rise in "inconspicuous consumption – a term coined by Elizabeth Currid-Halkett in her book  The Sum of Small Things: A Theory of an Aspirational Class  –  is certainly gaining ground as a new way for the affluent to signify their status.
*Disclosures: This material does not provide individually tailored investment advice. It has been prepared without regard to the individual financial circumstances and objectives of persons who receive it. ARM Investments (ARMI) advises investors to independently evaluate particular investments and strategies, and seek the advice of a financial advisor or wealth manager. The appropriateness of a particular investment or strategy will depend on an investor's individual circumstances and objectives.