In November 2014, The Patek Philippe Henry Graves "Supercomplication" watch was sold for a record-breaking $24million, and it immediately triggered a global conversation about the investment potential of watches.
It also put a spotlight on the fact that there is far more to watches than telling the time. Luxury watches are a statement of pure style, and even more importantly, a measure of high status. A high-end timepiece is, by its very nature, all about precision and quality. And it is an unwritten agreement that the kind of people who own these classy valuables tend to be high achieving, precise people themselves.
To put things into context, we bring you an insight into eight of the world's leading watchmaking brands, the staggering amounts realised from re-selling their timepieces (and basic tips for anyone pursuing an investment in luxury watches).
When it comes to timepieces, no country holds as much prestige as Switzerland for producing quality at the highest level. For this reason, we will be featuring:
Top brands that stole the show at Baselworld Switzerland, the world's most important watch fair
The secret to entrepreneurial success in watchmaking. Swiss watchmakers have firmly established themselves as the world's leading horologists over the past three centuries
We have shortlisted a few trade events around the world that celebrate the luxury lifestyle, during which visitors will be treated to a stunning selection of watches from the world's most respected companies and sought-after brands.
Collector's Item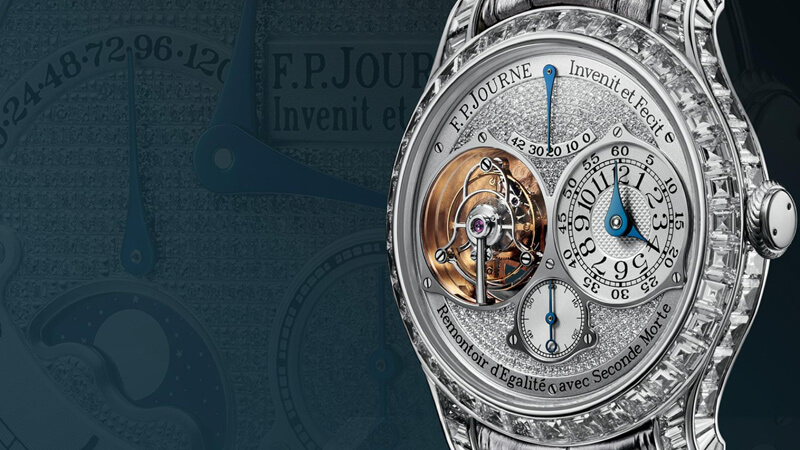 Source:  F.P. Journe: Sovereign Tourbillon Serti; Caliber 1403
Luxury timepieces represent a highly personal object of value that lasts an entire lifetime and can be handed down to the next generation. There is no doubt that so-called 'investments of passion' – investments in objects of desire that retain or increase in value over time – are catching the imagination of the wealthy. Take, for example, the Rolex Daytona 6239 and 6263 models, which today fetch prices at auctions well into the million-dollar mark, thereby offering a spectacular return on investment for the owners of these collectible pieces. In real time, actor Paul Newman's Rolex Daytona has just fetched $17.8m at a Phillips auction. The watch market may partly operate on an emotional level, but the following guidelines provide a benchmark for anyone deciding to make an investment out of watches:
Cap your investment. Before even venturing into collecting timepieces, the first consideration is to decide what portion of your investment capital to dedicate to watches. The general rule of thumb is to allocate about 5-10 per cent, in order to diversify your portfolio and reduce risk.
Knowledge is power. You want to be well equipped with the right knowledge to enable you spot a good deal when it presents itself. Focusing on (and researching) one topic or brand at a time, and meticulously knowing the tiny details of a timepiece are pointers that usually set the brilliant investor apart from other buyers.
Differentiators matter. A great strategy is to target brands that are in high demand, or specific models with unique features (such as special dials, perpetual calendars or chronographs). It is also worth noting that Limited Edition timepieces can yield short-term profits.
Know your seller (auctioneer, broker or manufacturer). The burden is on the buyer (or investor) to establish that the piece he or she buys has been legally obtained and is authentic. Ask for documentation setting out the seller's representations and warranties.
Finally, to purchase or sell a potentially valuable, rare or vintage watch, some of the world's major auction houses – known for their dexterity in identifying and valuing rare timepieces – are on hand to serve. Top choices include Sotheby's, Christie's, Bonham's, Phillips, and Antiquorum. The first four maintain dedicated watch departments, while Antiquorum is focused solely on watches.
Haute Living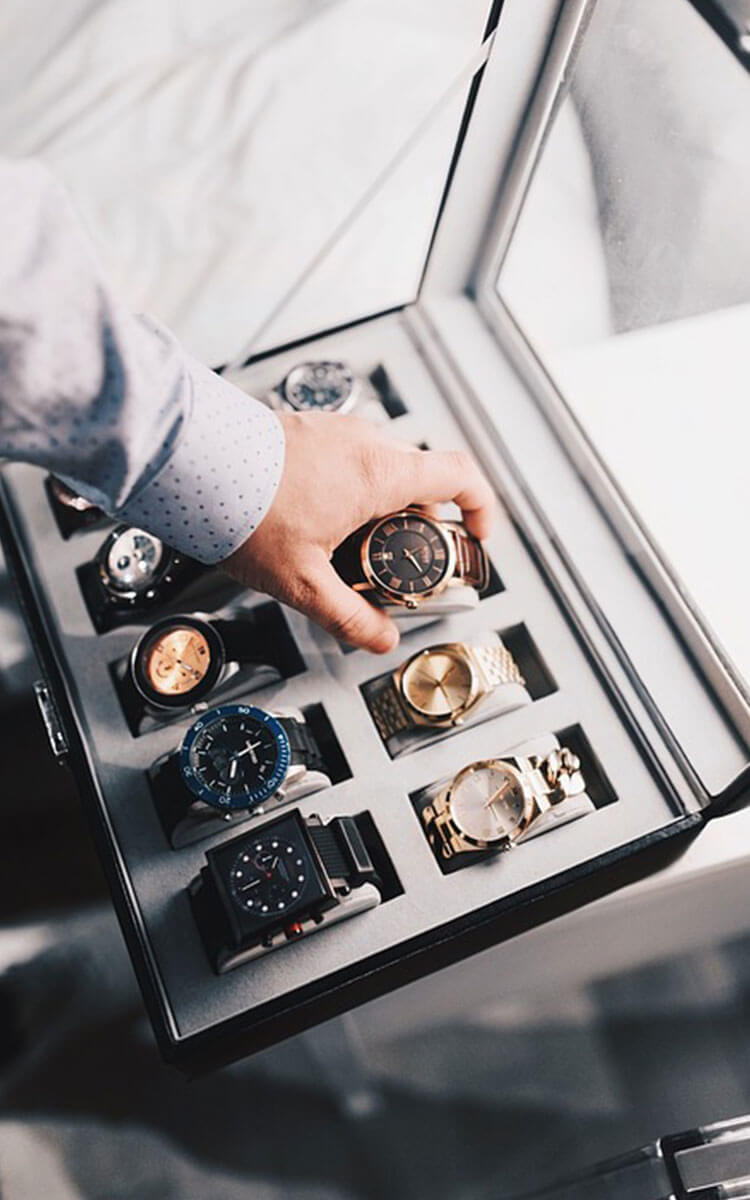 Precision, quality, luxury, design, perfect craftsmanship, tradition, coupled with high tech: leading brands in the luxury watch industry combine these attributes to produce most of the world's finest timepieces. Collector or connoisseur, here's an insight into top brands that are worth their weight in history, prestige, and value. 
BRAND
HISTORY
PRICE RANGE
AMOUNT FETCHED AT A RE-SALE OR AUCTION

 

Patek Philippe

 

Favoured by royalty throughout history, the Swiss brand, Patek Phillipe & Co was founded in 1851. Its watches boast complicated mechanics and traditional styling

$15,000 – $1 million+

2014: Henry Graves Jr.'s Supercomplication watch for $24 million

 

Audemars Piguet

 

Founded in 1875 by Jules-Louis Audemars and Edward-Auguste Piguet, Audemars Piguet produces 36,000 of their prestigious timepieces a year. In 1993, the brand created the first oversized watch named the Royal Oak Offshore.

$7,000 – $850,000+

2015: Signed Audemars Piguet Genève Leap Year Perp for $545,000

 

Vacheron Constantin

 

Classic Swiss watch manufacturer Vacheron Constantin dates back to 1755 and Napoleon Bonaparte was an owner of one of their timepieces

$18,000 – $6 million+

2005: King Fouad for $2.77 million

 

Tag Heuer

 

Tag Heuer was established in Switzerland, in 1860. Popular among racecar drivers, Tag Heuer was also the first watch brand to go into space.

$1,500 – $10,000+

2012: Steve McQueen's Heuer for $799,500

 

Lange & Söhne

 

Lange & Sohne was founded in 1845, in Germany, by Ferdinand Adolph Lange. The brand has made its mark on the watchmaking industry with their highly complicated timepieces

$15,000 – $1 million+

2005: The Platinum Tourbillon for $333,000

 

Jaeger-LeCoultre

 

Luxury Swiss watch brand, Jaeger-LeCoultre features timepieces boasting faces with unique and complex detailing. Since 1833, this brand has sustained innovation and unique clarity, and is famed for creating the world's smallest watch caliber.

$5,000 – $2 million+

2013: Atmos 561 for $425,000

 

Rolex

 

Rolex was founded by Hans Wilsdorf and Alfred Davis in London, England in 1905. Its iconic watches are still all made by hand, and internationally recognised as a status symbol. It is also the largest single luxury watch brand, making 2,000 watches per day.

$5,000 – $650,000+

*2018: Paul Newman's Rolex Daytona 6239 for  $17.8m

 

Hublot

 

Part of the LVMH group, Hublot is one of the younger watch brands, established in 1980. In 2010 they were appointed the official Watchmaker of Formula 1.

$4,200 – $5 million+

2014: Hublot King Power Model Limited Edition Tourbillon for $191,723
Source: WPDiamonds New York. Hong Kong. United Kingdom (January 2018)  |  *March 2018 edit
High Horology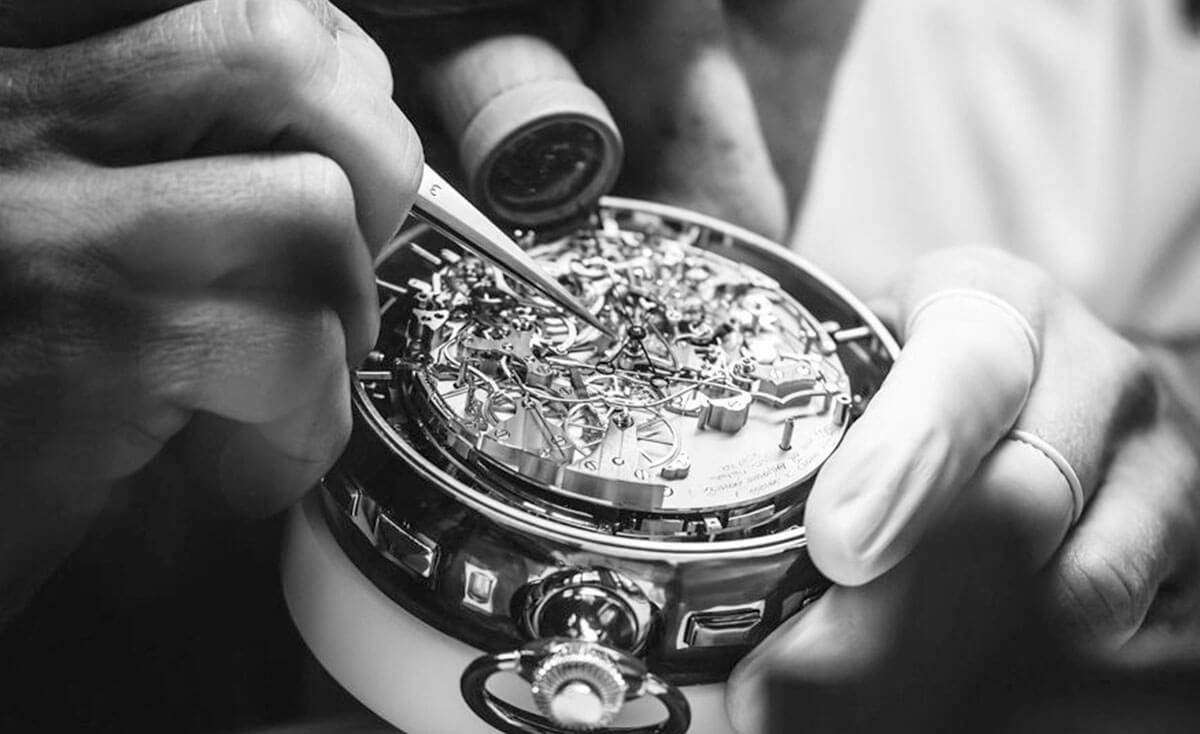 There's more to luxury watches than owning or investing in one, with an increasing number of people going behind the scenes to pursue a career as master watchmakers. Based in Switzerland, the Fondation de la Haute Horlogerie (FHH) Academy offers a full range of training courses adapted to all levels of professionals in the industry – from absolute beginners who would like to develop watchmaking  knowledge and skills, to experts seeking to improve business performance. Fine watchmaking is often associated with Haute Couture, which has exacting rules (for example, items must be finished by hand, in a Paris Atelier, and so on). The Fondation was founded in 2005 to promote fine watchmaking worldwide, while also safeguarding the centuries-rich history that accompanies the mechanical watch. In 2017, it released a whitepaper, listing brands that meet the criteria for fine watchmaking. A total of 64 companies entered into this perimeter | hautehorlogerie.org  | *Download the free FHH Academy Watchmaking mobile app on the Apple and GooglePlay stores
Avant-Garde:
Journalists and watch aficionados descended  on the usually-sleepy town of Basel (Switzerland) for the most impactful watch show in the world – Baselworld 2018. The stunning array of timepieces, coupled with an intense level of activity left no-one in doubt that sales of finely-crafted timepieces had rebounded, after a sluggish 2016, and healthy recovery in 2017. Stealing the spotlight at Baselworld were some of the usual suspects: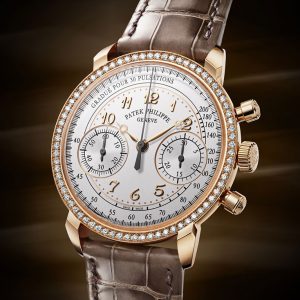 Patek Philippe's Reference 7150/250R-001 
Paying homage to its female audience, Patek Philippe's diamond-encrusted Reference 7150/250R-001 chronograph particularly stands out for its subtle mechanical complexity | Price: $83,900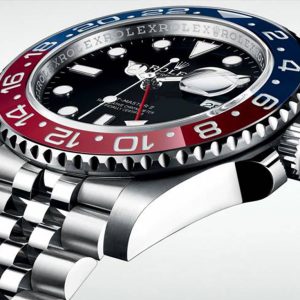 Rolex
Amidst releasing a glut of watches, Rolex unveiled its masterpiece – the new GMT Master II in 'Oystersteel' (previously known as 904L steel), with a Cerachrom "Pepsi" two colour bezel, and a power reserve of 70 hours | Price: $9,600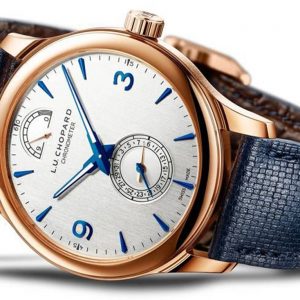 Chopard Quattro L.U.C
Crafted from rose gold, the new Chopard Quattro L.U.C watch has an extraordinary 216-hour-power reserve (approximately 10 days), and its production is being limited to a tantalising 50 pieces only  | Price: $29,350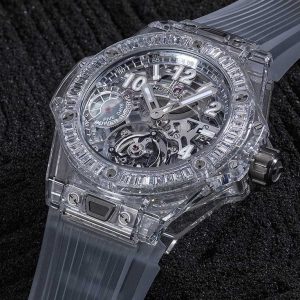 Hublot Big Bang Sapphire Tourbillon 
The new entry from Hublot represents a breakthrough in the use of sapphire in watch making, and it is stunning. Every part of the watch is transparent, with the crystal mechanics appearing to float, while the dial and its numbers, index and power reserve indicator are all opalescent to add subtle contrast |  Price: $47,570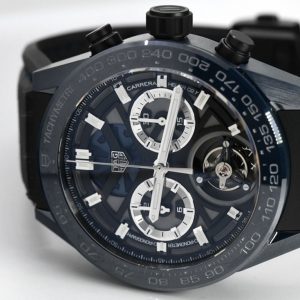 TAG Heuer Carrera "Tête de Vipère" Chronograph Tourbillon Chronometer
TAG Heuer has unveiled a new, modern version of its star chronometer, effectively combining two of traditional watchmaking's most famous complications: a tourbillon and a chronograph. To mark its 55th year in business, the brand will be releasing only 155 pieces of this edition |  Price: $20,400
Haute Time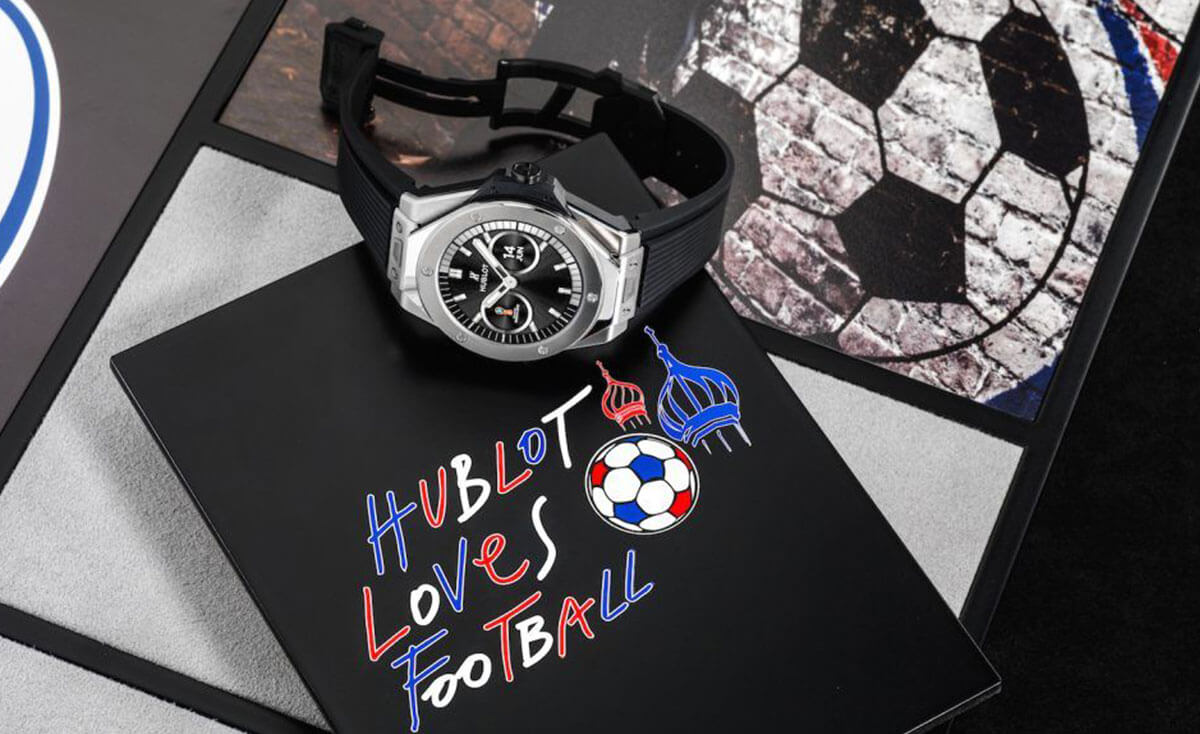 Finally, trade shows provide the perfect opportunity for all key players in the global luxury watch business to achieve their purpose of sourcing, trading, and networking. To help you find the best events for the rest of 2018, we have listed a few of the world's top luxury watch exhibits:
Mid East Watch & Jewellery Show
3 – 7 April 2018
Expo Centre, Sharjah (UAE)
Top Marques Monaco
19 – 22 April, 2018
Grimaldi Forum, Monaco
Hong Kong Watch and Clock Fair
4-8 September 2018
:Hong Kong Convention & Exhibition Centre
WatchTime New York 2018
October 26-27, 2018
Gotham Hall, New York City
---
This material does not provide individually tailored investment advice. It has been prepared without regard to the individual financial circumstances and objectives of persons who receive it. We advise investors to independently evaluate particular investments and strategies, and seek the advice of a Professional Private Wealth Advisor. The appropriateness of a particular investment or strategy will depend on an investor's individual circumstances and objectives.