YOUR BUSINESS. YOUR LIFE. YOUR FUTURE
Family businesses are an important and high-impact economic development engine, with various estimates pegging their share of the world's gross domestic product at between 70 and 90 percent. While many family-owned entities are private, about one-third of them make up the Fortune Global 500 companies.
Family companies are not immature businesses trying to become mature public companies. They are businesses built within a family, allowing for business practices that non-family public companies find difficult. As shareholders, family members share a personal relationship and common heritage, and frequently, values and concerns that they consider as important as generating profit. By having control invested in an extended family, they plan to operate long-term while following a set of values that combine profitability and growth with other social goals.
In emerging markets, family businesses are especially important as they are estimated to account for close to 80 percent of private-sector companies with revenues of $1 billion or more.
Yet, their survival is not a given. Because they operate complex and fragile systems, one of the toughest and most critical challenges they face is succession: transitioning from one generation to the next. Globally, founder- or family-controlled businesses falter at the first transition, from the founder to the second generation, and only around 15 percent survive to the third generation.
In this article – through the lens of aviation business owners Adeyinka and Nkeiru Ibitoye – we explore a few ways in which succession planning (for both ownership and management) can actually be a great opportunity to create multi-generational institutions that embody the family's values and mission, while also maximizing productivity.
Transition Tribulations
Business Ownership Succession Planning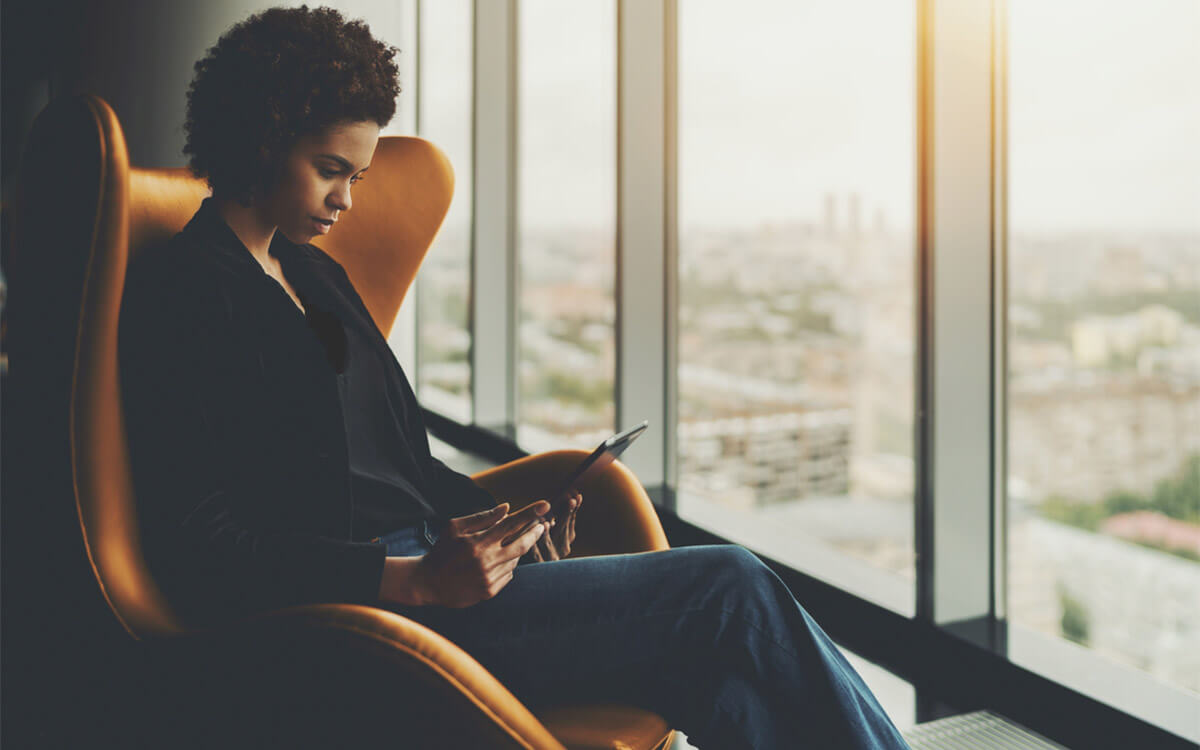 Issue #1: Leaving the business to the surviving spouse, treating children equitably, wealth preservation
Adeyinka and Nkeiru Ibitoye are married, and joint owners of Executive Aviation Services Company. As they both approach 60 years of age, they often reflect on the state of the company, and their lives. Adeyinka worries that despite the company doing well, he was working harder than ever, instead of slowing down to enjoy the proceeds of labouring for the past 30 years. It was perhaps time to relinquish power to his offspring.
While Nkeiru was also afraid they would never get a chance to go on meaningful vacations, her anxiety lay mostly with their three children – Femi, Ifeoma and Jide. Adeyinka had created opportunities for Femi and Ifeoma in the company, but poor Jide who chose to work outside of the family business as an artist, was raising a child, and could barely make ends meet. Femi had recently shared with his mother that way the family will was currently written, if anything happened to both parents, the business would go to all three of the children equally – and he thinks that that would be unfair to himself and Ifeoma considering how much time they had put into the business, compared to Jide. Besides, Femi and Jide didn't get along, and there was no way they could work together.
Finally, Nkeiru understands that the will stipulates that the business would first go to her if something happened to Adeyinka – but that was the last thing she wanted! Financial security was a good idea, but Nkeiru would rather achieve this without having to manage the children's issues and future business affairs.
THE SOLUTION
The Ibitoyes will need a Financial Advisor. The challenge for advisors working with businesses like the Ibitoyes' is that the business succession risks are greater than ever because many owners have no estate plan (beyond a simple will). Further complications can occur when a client transitions a company to heirs who are active in the business, while maintaining equivalent distributions to others who are not.
Passing the family business to the next generation with minimum taxes and other estate settlement costs – fairly, and in a timely manner – can be achieved with some of these tools:
Opton 1 is to place the family business into a Revocable Trust, designating the business owner as grantor and trustee. The grantor funds the trust with business assets, and as trustee, retains control over the assets. Upon certain events (such as death or disability of the owner), the trust distributes the assets to the heirs, with the business owner specifying other distribution triggering events (such as an heir reaching a certain age, or obtaining certain goals or meeting responsibilities). Two distinct advantages of a trust include avoiding the cost of probate, and side-stepping delays in the transfer and control of business assets to heirs.
Option 2: Estate taxes can be mitigated by placing business assets in an Irrevocable Trusts, which is often used in an asset 'freeze'. This technique is especially effective when healthy future growth of a business is expected. In this instance, an irrevocable trust keeps future appreciation out of a taxable estate.
Option 3: Another tool to consider is the Family Limited Partnership. The partnership is created by the business owners who make a gift of the business interest to the partnership while retaining control over the business. The other members of the Trust, as limited partners, now have an interest in the business, and income is divided proportionally. This form of partnership can have significant estate tax benefits because the transfer of assets reduces the size of the business owner's taxable estate. It is also a way to solve the problem of giving a child who is active in the business more ownership and control, while providing income for other non-working children.
Strengthening the Legacy
Business Management Succession Planning

Issue #2:Skills and Competence
Adeyinka and Nkeiru's oldest child, Femi, joined the family company after getting a university degree. Femi was smart enough, but an average student, whose major personal asset was his enthusiasm. He couldn't wait to sink his teeth into the operations of the family company. And he has proven to be an energetic and capable manager who handles his assignments successfully.
The middle child, Ifeoma, did an internship while at university, graduated with straight A scores, and went on to work for two blue chip companies where she was a brilliant manager who received several promotions. She was on a fast track to Management level when she suddenly decided to join her family's business.
A massive challenge for Adeyinka, Nkeiru, the two children, and the company's key managers is to decide who should one day run the business. With all her talent and big business training, Ifeoma is probably the better candidate for future CEO. She gets her work done quickly and effectively, yet hesitates to put in the 70-hour work weeks that her father considers the norm.
Femi is a good manager and leader, and has more experience and tenure than his sister. He does not mind taking on a 70-hour work week. He had the energy to even surpass the hours. Who will Executive Aviation Services Company select to take over from Adeyinka?
THE SOLUTION
Management succession planning in the family (or other) company requires focus on the four key departments present in any business of any size: administration and finance, operations and customer fulfilment, sales, and marketing. It is not about who will own shares or assets in the future, but on who is going to outstandingly do the routine, often thankless, and countless tasks which make the family business an asset worth preserving in the first place.
The three topmost challenges in management succession planning are:
1. Deciding who to promote: While someone might be good at their particular level or position, that might not necessarily mean they have the skill or talent needed to take the next step up the ladder. The pressure to reward loyalty or hard work with a promotion can be intense, and no one likes hurt feelings or stepped on toes. But with careful planning, it is possible to put the right person in the role without upsetting other candidates.
Identifying potential candidates early in the succession planning process, and proactively arranging appropriate learning and development courses, is one possible solution to this pain point.
2. Resisting bias: People find comfort in familiarity, and recruitment managers and executives are no exception. Some men naturally lean toward men, some women lean towards women and vice versa. The temptation to hire someone that fits a certain stereotype can override logical, skill-based thought processes.
Planning ahead to identify characteristics required for a successor will ensure the candidate with skills best suited to the job (beyond their age, gender and background) will be hired.
3. Keeping up company morale: One of the side-effects of succession is the negative impact it can have on company morale. Deep down, everyone worries about retirement, or redundancy. And the taboo of talking about moving on in one way or another can impede open discussion and threaten the importance placed on succession planning in organisations.
To be effective, succession planning needs to be a simple, open process. Every organisation should openly discuss who is taking the leadership next.
CRAFTING A SIMPLE SUCCESSION PLAN
A change in leadership does not need to cost the Earth, or grind productivity to a halt. Using a smart succession planning model – The One Question Succession Plan (infographic) – is the answer to maintaining business culture, profitability and longevity. It will easily solve the choice conundrum over who – Femi or Ifeoma – succeeds Adeyinka.