You will never look at cars in the same way again.
This is the idea that multi-award winning actor Idris Elba pushes in his new short-film, which promotes the first-ever Grand Basel — a motor show created to celebrate vintage, current, and future cars.
For lifelong aficionados of automobiles, we present, in this article, an interesting range of resources: a focus on contemporary automotive masterpieces displayed at Grand Basel, (which have the potential of becoming future classic collectibles); a list of highly sought-after electronic vehicle (EV) models for 2019, which show-off not just sublime performance, but also their green credentials; a guide on how performance, historical interest, rarity and exclusivity have become the definitive hallmarks for successfully collecting cars (at whatever age); and a novel perspective on investing in a peculiar niche of the automotive industry – the burgeoning electric vehicle (EV) sector.
[1] Press media pack: Grand Basel, Switzerland 2018
Star Cars: THE ULTIMATE CONTEMPORARY AUTOMOBILES
The 100+ cars selected for the main Grand Basel exhibition were special because they represent a limited number of top-of-the-range automobiles – not just the most dignified and luxurious classic cars, but also one-off contemporary editions and technically-advanced concept cars.

But unlike fussy older collectible cars that spend most of their time cooped up in climate controlled garages, there was a new focus on the aggressively cast and shiny new models that want to be driven for maximum pleasure today, and a possible financial reward tomorrow.

Here are five such cars (2018 models and beyond) that could become tomorrow's collectibles: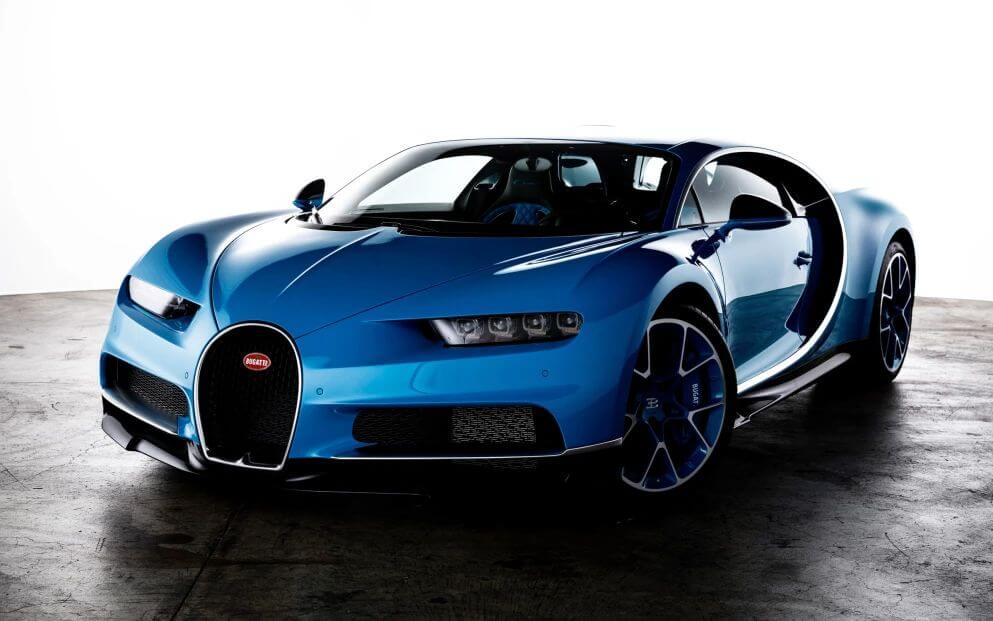 The Bugatti Chiron simply goes the extra mile. Its predecessor, the Veyron, set all the standards with respect to holding the record top speed for road legal cars, but its successor, the Chiron, has surpassed these standards – sometimes by a significant margin – and with less drama. The interior of the Chiron is dominated by carbon and leather, featuring ergonomic seat positions and straightforward, user-friendly instruments. The only' irritating' thing is that the speedometer only goes up to 500 kph.
Available
Base price: $2,998,000
Contact: frank.wirzberger@bugatti-munich.com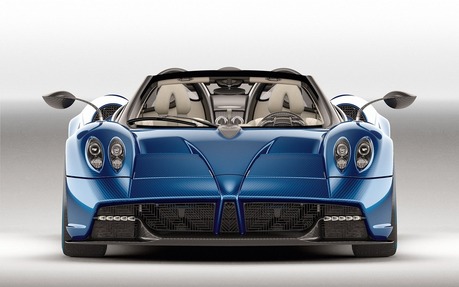 This hypercar is all the rage and worth every penny – considering its breath-taking styling, a new composite shell made from a combination of carbon fibre and titanium, a 754 hp twin turbocharged Mercedes-AMG V12 and the ability to hit 210 mph in the same time it takes for an average streetcar to cross the quarter mile. With production of the Pagani Huayra limited to just 100 units, the original selling price of $2.4 million is no longer tenable. One can expect its price to comfortably cross the $3,000,000 mark.
Base price: $2,400,000
Available
Contact: franziska.baier@kessel.ch
Lancia Delta Integrale Futurista, 2018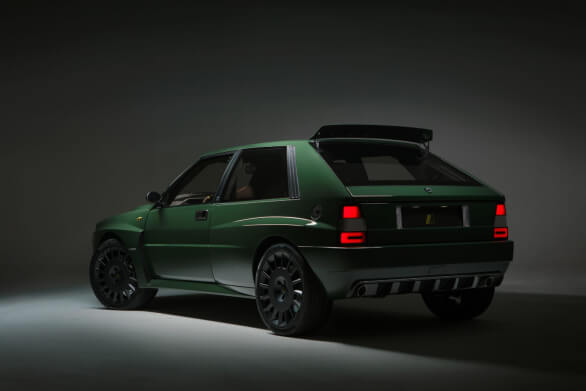 The good news: the legendary Lancia Delta HF Integrale is making a comeback. The relatively 'bad' news: only 15 of these rally-bred cars will be built. The brainchild of racer and enthusiast Eugenio Amos, this stunning verdant hatchback is based on a Lancia Delta Integrale HF but incorporates hundreds of painstaking modifications including a reinforced chassis, custom carbon fibre components, and an impressive 330 horsepower power plant.
Base price: $350,000
Available
Contact: gabriele@automobiliamos.it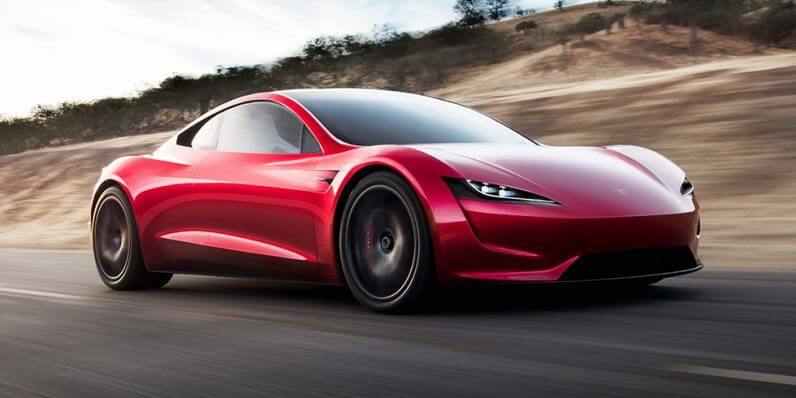 Currently the fastest production ever made. The Tesla Roadster is the quickest car in the world, with record-setting acceleration, range and performance. The electric supercar is able to go from 0-60 mph in 1.9 seconds, travel a quarter of a mile in 8.8 seconds, and reach a top speed of over 250 mph with a 600-mile range on a single charge.
Base price: $250,000
For Reservation
Contact: switzerland_events@tesla.com
Porsche Ateliers Diva Targa, 2018

Compromise is not an option, says Porsche. And it certainly didn't hold back on the Targa. Limited to 25 examples, this daydream of a car is as powerful as a racing car, with 400 horsepower, an exhaust system to match this power, and Brembo brakes. Its weight is kept low by using carbon while the interior fittings include an ABS indicator, and a tachometer that looks old, but could reach speeds of up to 300 kph. The car's interior features the finest leather and the richest fabrics, in a contemporary brown colour. And the rims? Fuchs, of course.
Base price: $130,000
Available
Contact: hello@ateliersdiva.com
Futuristic…and Green:2019 TOP ELECTRONIC VEHICLES
After Prince Charles recently brought home the first electric car of the royal family (a bespoke Tata Motors' Jaguar I-Pace), the green drive concept quickly rose to prominence. More people from the royal households parked an eco-friendly drive in their garage. This is an excellent development, considering that the automotive industry is currently a very polluting segment, the world over, with consumption of fossil fuels (such as petrol) accounting for about 27 percent of dangerous greenhouse gas emissions.
But, electric vehicles have graduated from being just a niche environmental concern to a serious consideration for mainstream motorists, as the technology comes of age and major manufacturers prepare to fill markets with battery-driven alternatives. The auto industry is about to fundamentally change forever.
Here, we take a quick look at six of the most exciting new electric cars available for purchase within the next two years.
 EV MODEL

 FEATURES

Jaguar I-PACE (2019)




Introducing the first all-electric performance SUV from Jaguar – a perfect combination of cutting-edge technology, sporting vehicle dynamics, and opulent luxury. Built from the ground up, the 2019 Jaguar I‑PACE is a pure Battery Electric Vehicle (BEV) that is thrilling to look at and drive. The car features a 432-cell, lithium-ion battery (wedged below the floor of the passenger compartment), and a battery whose generous 90-kWh delivers a Jaguar-estimated 240-mile driving range. Ample power is supplied by a pair of AC electric motors, one on each axle, that together spool up 394 horsepower. Drivers can use both AC and DC power chargers. Instant torque and All Wheel Drive traction gives the I‑PACE the acceleration of a sports car. It reaches 60 mph in 4.5 seconds, with a top speed of 124 mph. Base price: US$69,500

Tesla Model 3 (2019)

Safety is the most important part of the overall Tesla Model 3 design. The metal structure of the all-electric car is a combination of aluminium and steel, for maximum strength in every area. In a roof-crush test, Model 3 resisted four times its own mass, even with an all-glass roof: that's the same weight as two full-grown African elephants. Model 3 comes with the option of dual motor all-wheel drive, 20" performance wheels and brakes and lowered suspension for total control, in all weather conditions. A carbon fibre spoiler improves stability at high speeds, all allowing Model 3 to accelerate from 0-60 mph in as little as 3.5 seconds. The Model 3 will offer a range of premium options that one would expect to find in the Mercedes C class, the Audi AR, and the BMW luxuries, but for a far more affordable base price tag of US$39,000.

Porsche Mission E Taycan (2019)

Set to go on sale sometime in 2019, the Mission E not only looks incredibly sleek, but also boasts some truly exceptional specifications. Sporting a 0-60 Mph time of 3.5 seconds, the Mission E four-door coupé has a top speed in excess of 155 mph and can go for 310 miles on a single charge. Reportedly, Mission E will be able to charge twice as fast as a Tesla – specifically, charge to 80% in just 15 minutes. In terms of base pricing, the entry-level Mission E is expected to cost in the region of $85,000. 

Mercedes-Benz EQC (2019)

 

Experience the cleanest Mercedes-Benz ever: No engine noise, no drops of petrol, and no local CO2 emissions. The EQC, which looks like a crossover SUV with a sporty shape, evokes excitement as it is the first Mercedes-Benz to be built from the ground up in an all-electric format. As for power, Mercedes says that the EQC will be equipped with two electric motors, one each on the front and rear axles. The front motor will be tuned for maximum efficiency while the back provides more performance. Together, they will produce a maximum of 402 horsepower. The automaker claims that the EQC will be able to accelerate from 0 to 60 mph (0 to 100 km/h) in 4.9 seconds, but its top speed will be limited to 112 mph. On a full charge, this vehicle's 70kWh battery pack is estimated to offer a range of 279 miles.  Base price: Approximately $70,000 (unofficial)

Aston Martin Rapide E (2019)

British automaker, Aston Martin, may be best known for elaborate V12 petrol engines, but it has joined the growing list of car manufacturers, and unveiled an electric sedan model tagged the Rapide E. Continuing the lineage of the Rapide (the four-door sports saloon first made by Aston in 2010), just 155 examples of the supercar will be made. It will have a top speed of 155mph and be able to accelerate from 0-60mph in just over three seconds. The Rapide E will be the most powerful Rapide ever, with more than 600hp and 950Nm or torque from twin electric motors. Its lithium-ion battery – which will be located in place of the original Rapide's 6.0-litre V12, gearbox and fuel tank – is likely to have a range of more than 200 miles. Aston Martin developed the Rapide E with Williams Advanced Engineering, the technology and engineering services business of the Williams Group, which includes the Williams Formula One motor racing team. The Rapide E is reportedly Aston Martin's first step towards launching a zero-emission vehicle. Price: US$250,000 (unofficial)

Audi Q6 e-tron quattro SUV (2019)

"Up until now, the full promise of the electric car has gone unfulfilled. That's about to change. This is electric like you have never seen it. This is electric unleashed."  These are lines from German automaker, Audi's new advertising campaign, launched as the Audi e-tron® (its first purely electric vehicle), makes a global debut and becomes available for reservations this September. According to Audi, the all-electric, five-passenger SUV is equipped with a 95 kWh battery pack and two electric motors for a total output of 320 kW, and a realistic range of circa 250 miles. The e-tron® will be engineered for both AC and DC charging via the widespread SAE Combined Charging System (CCS). This car boasts a one-of-a-kind regeneration system, which helps it recapture energy from 90% of braking applications and is designed to contribute up to 30% of the vehicle's range. Price: US$92,500
Wheels of fortune: RULES FOR INVESTING IN COLLECTOR CARS
US comedian and talk show host, Jay Leno is worth $350 million and is globally known as the car connoisseur who owns 181 automobiles. And some of his cars have proven to be valuable investments: he was recently offered US$17 million for a McLaren F1 I bought 20 years ago for $800,000.
To the car cognoscenti who routinely pilgrimage to shows in search of collector cars that will make good investments, Leno has three basic pieces of advice:
The vehicle should be of technical or historical interest.
It should be fun to drive.
It should be pleasant to look at.
If this seems simplistic, here is a little more depth: Gord Duff (head of global auctions for RM Sotheby's, one of the world's leading automotive-auction companies) agrees there are handsome profits to be made with cars. It's all about supply and demand, he says, which means rarity and exclusivity.
And how should new passion investors begin collecting cars?  
First, get independent advice. For every car model, there are thousands and thousands of little details that the untrained eye cannot catch.  
Second, you should decide what you would like to do with the car. Do you want to go racing, on rallies, to concours events?
If it is a pure investment and you do not intend to have the car for any kind of use, then it's a pure mathematical and market driven decision. If your only aim is to make money out if it, you have to know the models and the specialities and, again, rarity plus quality is what you want, no matter which brand or age period. There is a global fascination with rarity, and if it appears that certain objects are quite easily available, then investors and collectors start to shy away a bit.
Ultra modern:INVESTING IN THE ELECTRIC CAR REVOLUTION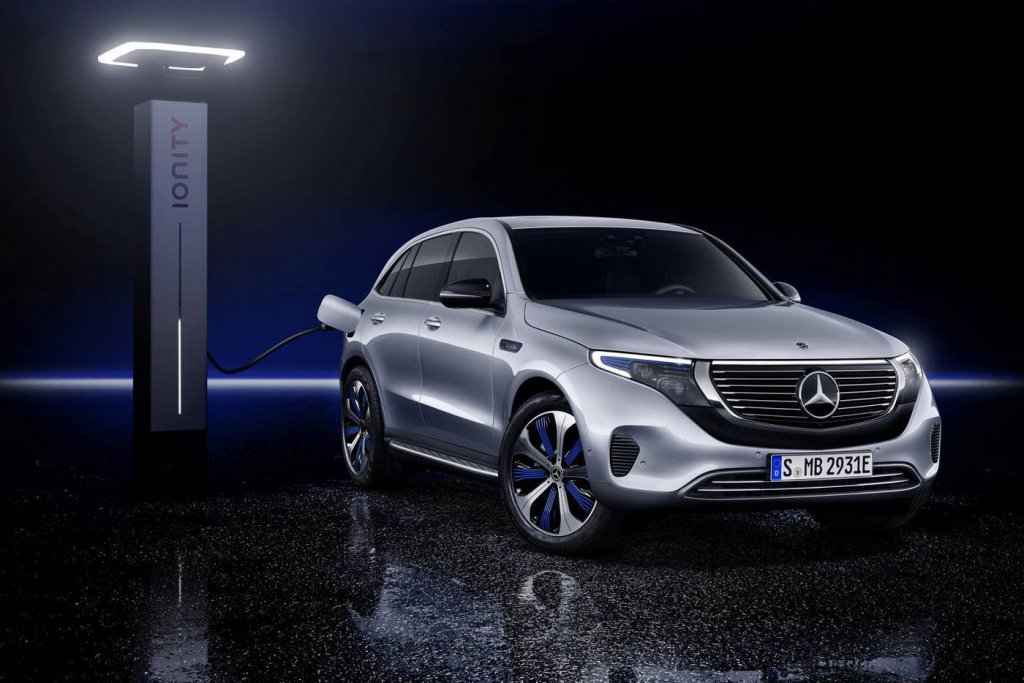 Discussions about investments in automobiles usually veer towards classic cars. However, with the electric vehicle (EV) revolution gaining speed, there are new ways in which investors can gain returns from the modern automotives sector. An example: British Petroleum's recent $20m investment in StoreDot, the Israeli developer of ultra-fast-charging batteries, is one of a series of current deals by BP and its rivals aimed at giving them a position in the electric vehicle (EV) technology industry, which many analysts believe will eventually push global oil demand into decline. [1]Industry experts share details about 11 technology companies, similar to StoreDot, which offer opportunities to investors with a keen eye.
COMPANY

CORE BUSINESS

 

SQM

A Chilean mining company that produces the lithium that is key for most electric car batteries. There are only three or four lithium mines worldwide. One of them happens to be in Chile

 

BYD

Chinese maker of electric cars and batteries. BYD is not the largest electric carmaker in China, but it is aiming to be the biggest producer of batteries, a key component. Thanks to the high profile of Tesla, people think that the US is the biggest producer of electric cars. It isn't. China is the biggest producer and the biggest market. The industry is one which the Chinese government is very keen to promote.

 

Geely

A Chinese car company that may well be the biggest electric carmaker you have never heard of.  Geely is collecting brands across the world and switching production from petrol and diesel to electric. Among the companies it has bought are the London Electric Vehicle Company (which makes London's new electric black cabs); Lotus (maker of classic British sports cars); and Volvo (which is soon due to stop production of all petrol and diesel vehicles, focusing on electric or hybrid cars).

 

TI Fluid Systems

 

TI Fluid Systems, an Oxford-headquartered FTSE 250 company, which has contracts worth about €700 million to supply components to the EV market.

TT Electronics

Specialist electrical engineering company based in Woking, Surrey (UK) whose key target markets include electric and hybrid vehicles."

Fulcrum Utility, Nexus Infrastructure

The UK government's proposals to fit EV charging points to new homes and street lights in areas with on-street parking could benefit Fulcrum Utility Services and Nexus Infrastructure, two companies that are quoted on the Alternative Investment Market.

AB Dynamics

Aim-quoted AB Dynamics runs track trials for steering and suspension, and provides driving robot systems to crash-test vehicles

Johnson Matthey

An FTSE 100 stalwart, Johnson Matthey is developing an enhanced lithium nickel oxide cathode material, which it says has higher energy density and requires less cobalt than existing battery materials.

Littelfuse

A USA industrial technology company, and a global leader in circuit protection and fuses.

Umicore

An exciting Belgian battery materials company. Its technologies for its nickel, manganese and cobalt batteries are crucial for the viability of EVs. Concerns about driving range and battery life hamper the vehicles' adoption and Umicore provides a solution.

 Chroma ATE

Makers of automated testing systems in Taiwan
*Disclosures: This material does not provide individually tailored investment advice. It has been prepared without regard to the individual financial circumstances and objectives of persons who receive it. ARM Investments (ARMI) advises investors to independently evaluate particular investments and strategies, and seek the advice of a financial advisor or wealth manager. The appropriateness of a particular investment or strategy will depend on an investor's individual circumstances and objectives.
 *For financial or wealth management advice, please contact ARM Investment Managers: