An eye on Africa investing: The CEO of Twitter and Square announced plans to move to Africa for up to six months in 2020
Twitter CEO, Jack Dorsey, and a slew of other major tech figures have become noticeably interested in Africa, with Dorsey affirming that he plans to spend up to six months on a Continent that "will define the future."
Microsoft, Facebook and Google are also all involved on the continent with accelerator programs, while Visa, Mastercard and Salesforce are increasing venture investments in African start-ups.
Nothing proves this more than a current WeeTracker report (Decoding Venture Investments In Africa 2019) , which reveals that in 2019, US$1.3 Billion in venture capital funding found its way to Africa, up from $725.6m in 2018, and $185 million in 2015.
This article does two things:
Breaks down the numbers: While the Fintech sector continued to attract the bulk of VC funding, the logistics and ride-hailing sectors also attracted strong interest;

Mentions three innovative businesses that, in 2020, investors may further count on to enhance the return potential of their portfolios.
AFRICA: TOP 10 FUNDING DEALS 2019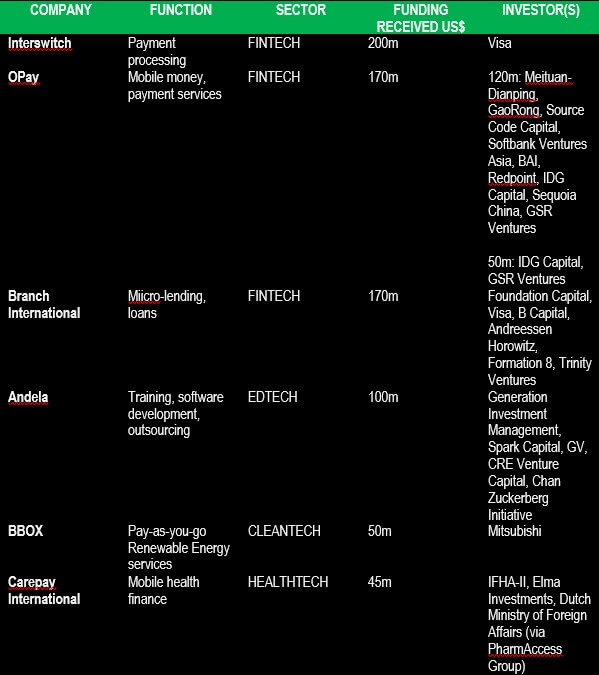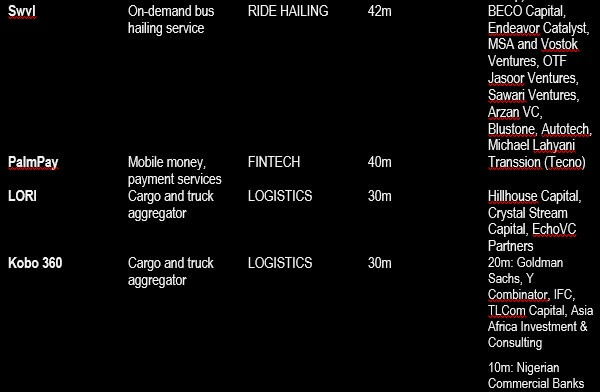 AFRICA: 3 STARTUPS TO WATCH IN 2020
According to early Facebook investor, Jim Breyer: Africa "presents some fundamental leapfrog opportunities" that have been unlocked through the rise in mobile phones and other platforms. Here are three of many companies that are expected to deliver on this premise in 2020: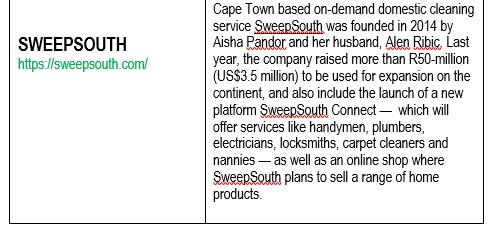 Startup funding in Africa broke records in 2019, a major one being crossing the $1 billion mark for the very first time. More than 75% of the deals were concentrated in Nigeria, Kenya & South Africa, while fintech is set to continue its trajectory as the major attraction for investors in 2020. Chinese investors are expected to beat a path to join counterparts from the United States and Europe in recognising the value that African startups have come to present.
*Disclosures: This material does not provide individually tailored investment advice. It has been prepared without regard to the individual financial circumstances and objectives of persons who receive it. ARM Investments (ARMI) advises investors to independently evaluate particular investments and strategies, and seek the advice of a financial advisor or wealth manager. The appropriateness of a particular investment or strategy will depend on an investor's individual circumstances and objectives.