Ghanaian artist, Amoako oafa
Over the past decade, Ghana has emerged as a tour de force on the global art scene, presenting an array of exciting artists that include Attukwei Serge Clottey, Larry Amponsah, Godfried Donkor and Amoako Boafo.
Boafo's name may be one of the most familiar, considering his celebrated and very recent partnership in July 2020 with Kim Jones on the Dior Men's SS21 collection. The collaboration came about after a meeting at the Rubell Museum in Miami, where Jones described it as "artistic love at first sight" in the show notes, leading to an "intimate, all-encompassing and honest cultural conversation" that is at the heart of the Dior Men's spring/summer 2021 collection. Boafo's piece, The Green Beret (2020), is one of a selection that featured in the Dior collection presentation.
Leading up to the Dior partnership, the year 2019 had seen him imprinted in the minds of art lovers as one of the most celebrated contemporary painters of African descent.
His career trajectory rose sharply early in 2020 with a strong secondary market debut in February. At a Phillips contemporary arts sale in London, his painting The Lemon Bathing Suit (2019) was expected to hit a high estimate of approximately $65,000. Instead, it sold for a stunning $881,432 – more than 13 times its estimate and more than 3,000 percent what the seller had paid for it less than a year earlier. This clearly marked a significant professional milestone for the 36 year-old artist.
Soon after, in April 2020, he donated a painting, Aurore Iradukunda (2020), to an online benefit auction supporting the Museum of the African Diaspora during the COVID-19 pandemic. The painting sold in early May for $190,000, nearly six times its $35,000 estimate.
Months later, in August, the Guggenheim Museum in New York City acquired a piece by Boafo, called Joy Adenike (2019), a large portrait rendered in his signature bold, gestural, finger-painted style.
Through his distinctive style of figurative finger-painting, Boafo Amoako's pieces explore and pay homage to themes of Black masculinity and identity, especially portraying shameless vulnerability and intimacy through his subjects – an authentic subtlety that is often absent from drawings of Black men in contemporary art.
His interest in painting has roots in his teenage years when he would compete with friends to be the best cartyoon 'copycat'. Boafo's skills took a more professional turn when, in 2004, he studied at Ghanatta College of Art and Design, eventually enrolling at the esteemed Academy of Fine Arts in Vienna (Austria) to obtain an MFA certification. His talent shone through when on graduating in 2017, he won the Walter Koschatzky Art Prize in the same year. Amoako straddles Accra and Vienna, where he lives with his wife Sunanda Mesquita, a curator and fellow visual artist.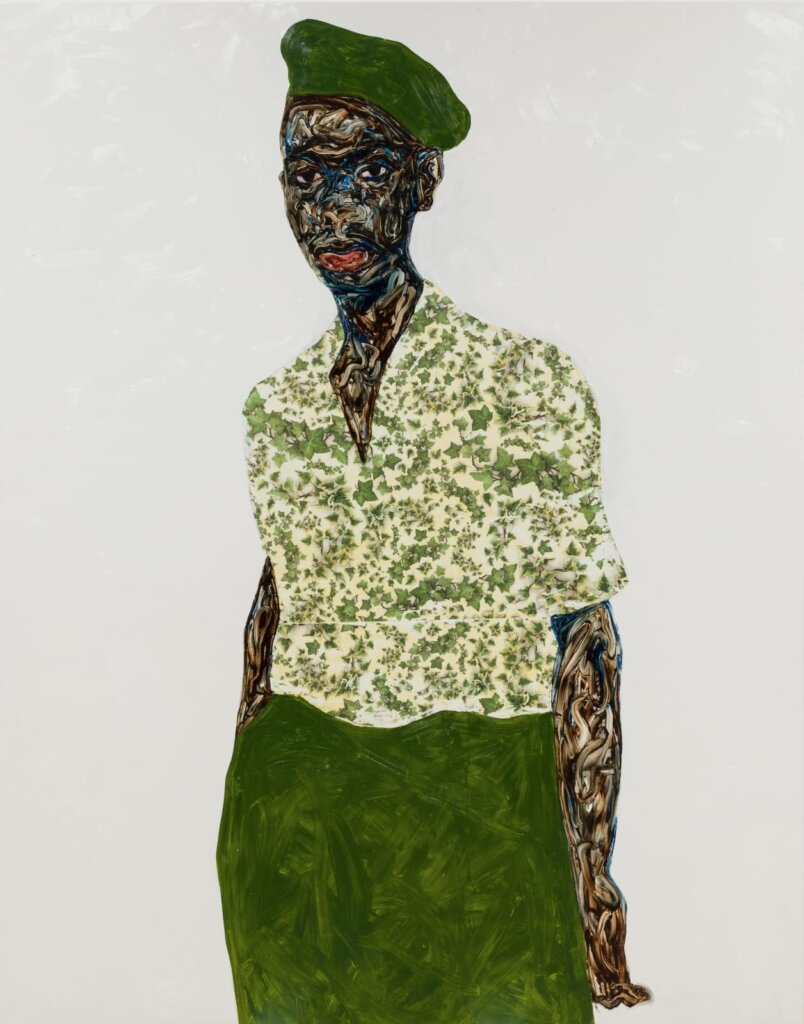 Amoako Boafo's Green Beret (2020). Oil on canvas. 85 × 63 in (216 × 160 cm). Sold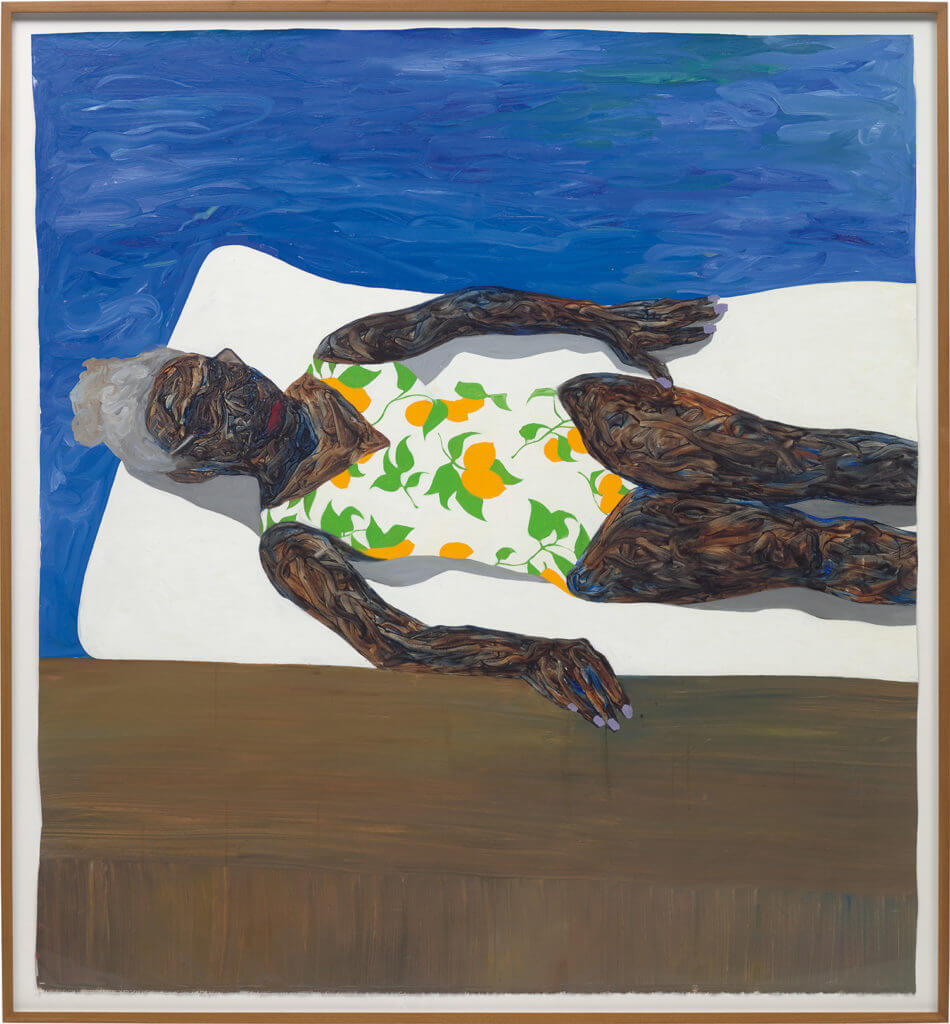 Amoako Boafo's The Lemon Bathing Suit (2019) sold for a stunning £675,000 ($881,432) against a £30,000 to £50,000 estimate ($39,130 to $65,217). Courtesy of Phillips contemporary art sale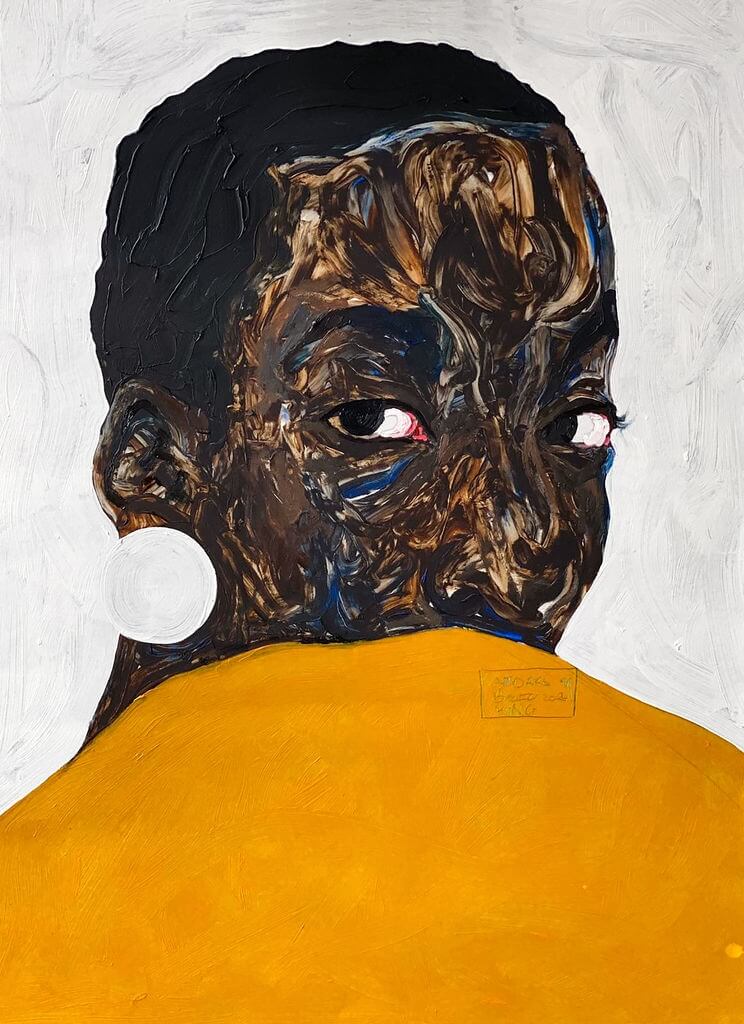 Amoako Boafo. Aurore Iradukunda (2020). Oil on paper. 27 3/5 × 19 7/10 in (70 × 50 cm). Sold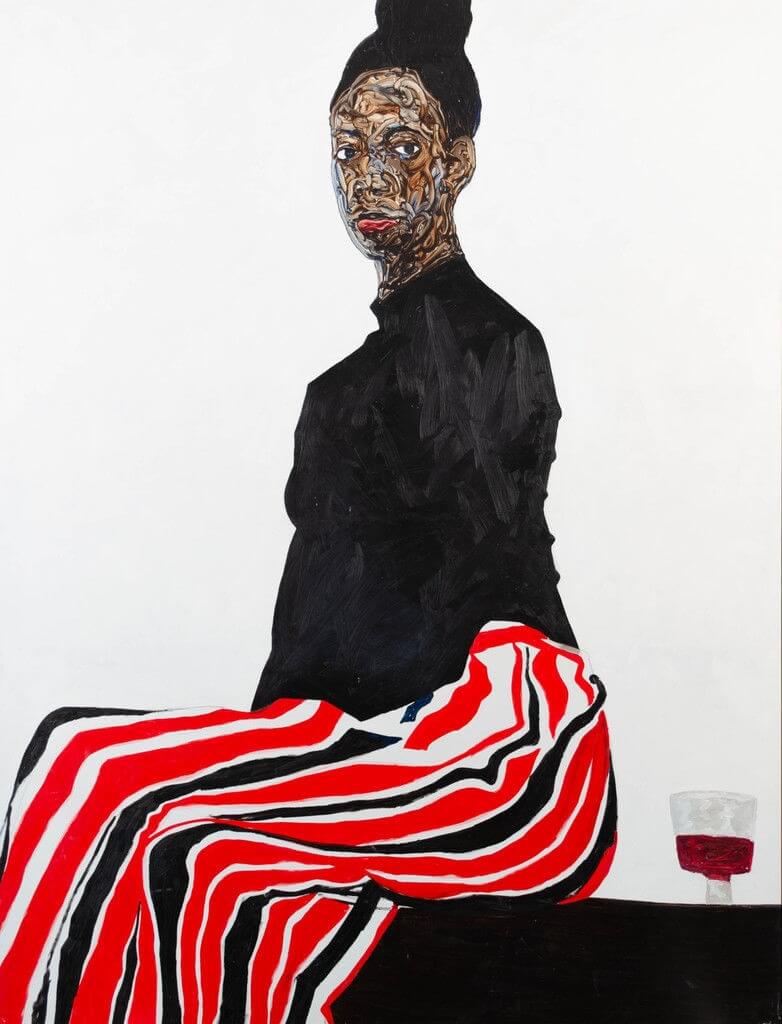 Joy Adenike (2019), by Amoako Boafo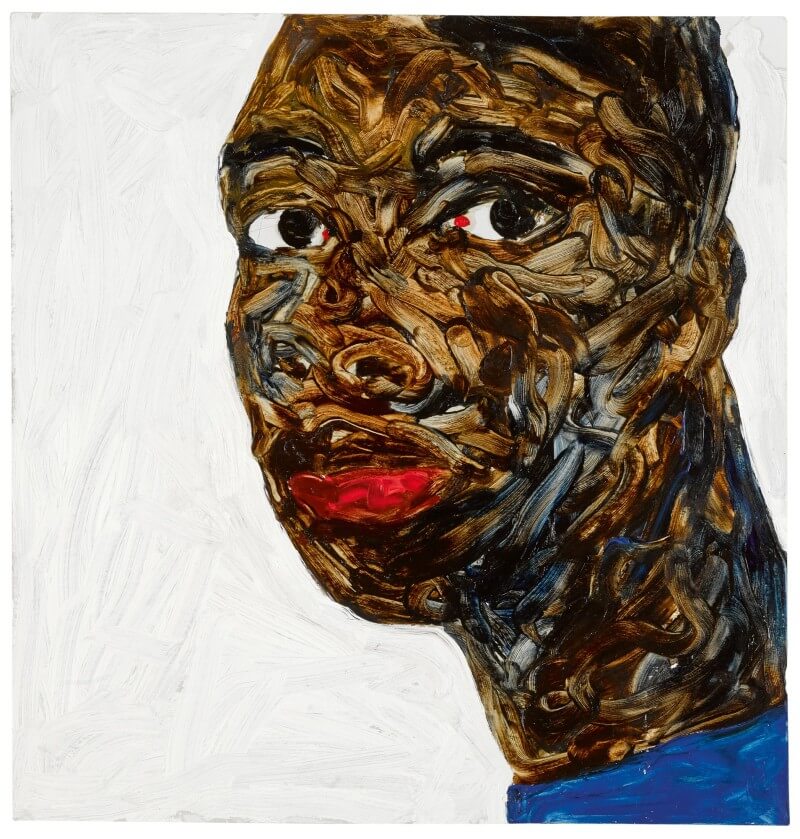 Amoako Boafo, Untitled (Portrait of a Young Man) (2018). Photo courtesy Sotheby's. Auction: Sotheby's London Contemporary Art Day Sale, Online Auction, July 30, 2020. Estimate: $7,821 to $10,428. Sold For: $114,065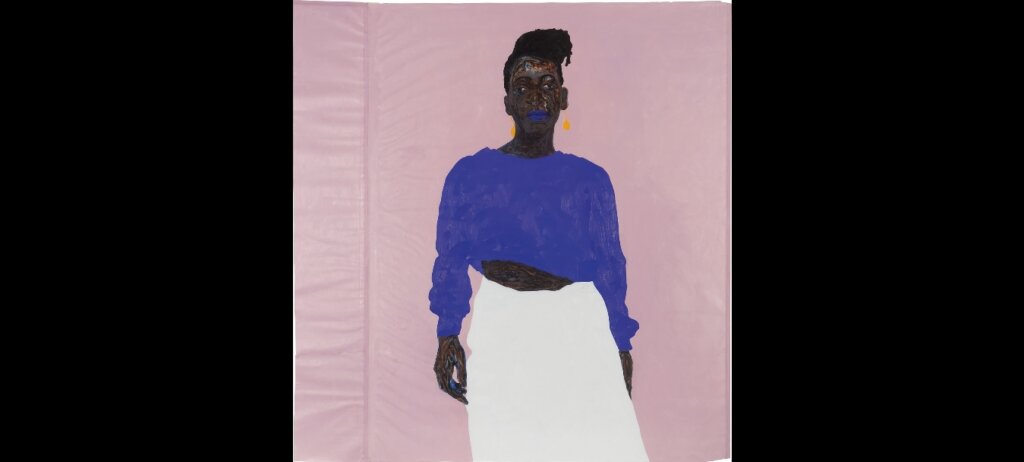 Estimated between $50,000 – 70,000, bidders came through for Amoako Boafo's Joy in Purple, which sold for a $668,000 hammer (with fees). Oil on canvas.
81 1/2 x 77 1/4 in. (207 x 196.2 cm)