Future First
ENRICHING LIVES FOR GENERATIONS
Harvard. Oxford. Sorbonne. Imperial College. Cambridge. Yale. Stanford. These and many other outstanding universities are world-famous for imparting brilliant education. Students work and study hard for years just to get a coveted spot, while parents plan to ensure their children can become bona fide alumni of the greatest schools in the world. Your children (and grandchildren) are your legacy. And you want them to be well equipped for the challenges ahead. But, in a world that is constantly in flux, it's hard to know what skills they will require, how rounded they need to be, and crucially, how to realistically meet the substantial financial demands for time to be spent at institutions of higher learning:
With its breadth of coverage, this article can help knit together the collaborative planning and resource gathering required for giving the young ones the best chance of success. Today. And tomorrow. It covers:
Life-transforming universities: The leading 3
Top 9 global 'small' universities
A snapshot: USA scholarships for international students
How to save for your child's education.
Life-Changing Learning: The 3 Leading Universities
Attending university is an exceptional opportunity to acquire knowledge and make friends for life. For the young ones wanting to change the world, it means choosing the right university to fit their career and life goals.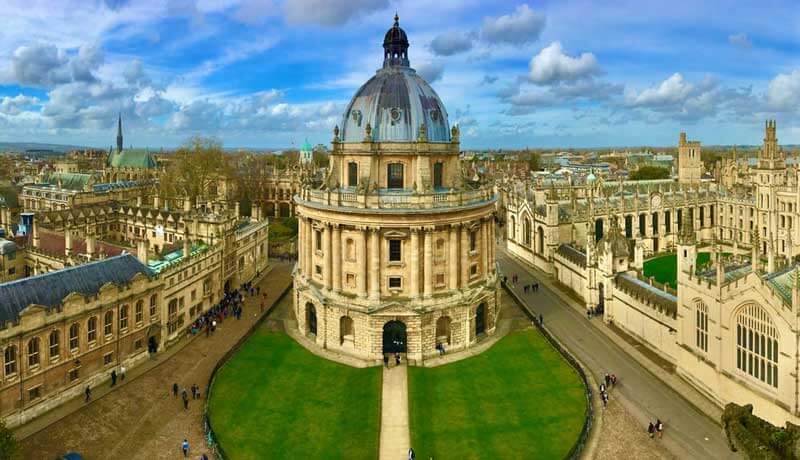 OXFORD UNIVERSITY | ox.ac.uk
Founded in 1096. There's always something special about being number one. Oxford is the UK's oldest university, meaning it has a tremendously rich history and set of traditions. If you like the idea of being associated with the first-ever university in British history, that's really something exclusive.
—
Students get to meet Oxford's incredible alumni such as Sir Tim Berners-Lee, the Oxford graduate and professor who invented the World Wide Web, and arguably the most important person of the 20th century.  Oxford offers so many opportunities like this to rub shoulders with living legends.
—
The University provides nearly 250 different courses from over 30 faculties across its four divisions of Humanities, Mathematical, Physical & Life Sciences, Medical Sciences and Social Sciences. Oxford's academic staff are globally renowned, with 80 Fellows of the Royal Society, and 100 Fellows of the British Academy. At least once a week in each subject studied, groups of two or three students will spend an hour with their tutor, discussing a topic in-depth. This enables an exchange of ideas and theories in a more relaxed and informal setting.
—
Oh, many of the Hogwarts scenes from JK Rowling's Harry Potter books were filmed at Oxford University.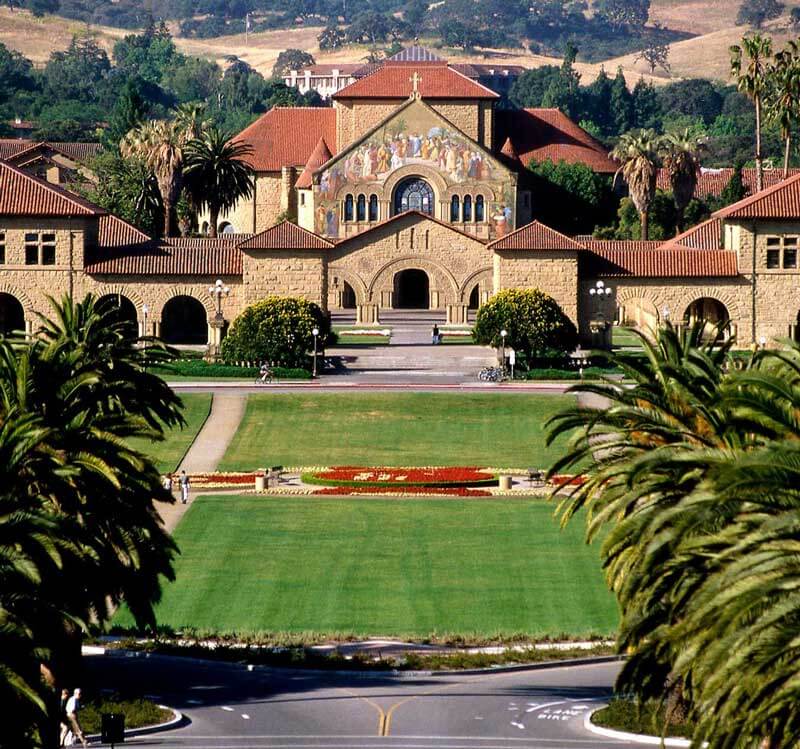 STANFORD UNIVERSITY | stanford.edu
Founded in 1885. Stanford is known for its great return on investment and entrepreneurial student body.
—
This university is a cross between MIT and Harvard, in that it values students with both technical aptitude and strong leadership.
—
Year after year, Stanford ranks among the most difficult colleges to get into, which has cultivated a campus populated with accomplished professors, brilliant students, and an achievement-focused attitude. No matter what discipline you study, you will encounter an incredible community of scholars, including 19 Nobel Laureates, 34 Nobel Prize winners (since the university's founding), four Pulitzer Prize winners, 12 National Medal of Science recipients, 31 MacArthur Fellows, four National Humanities Medal recipients, and two Presidential Medal of Freedom recipients
 —
Stanford is made up of seven schools, out of which only three have undergraduate programs: School of Earth, Energy & Environmental Sciences; School of Engineering; and School of Humanities & Sciences.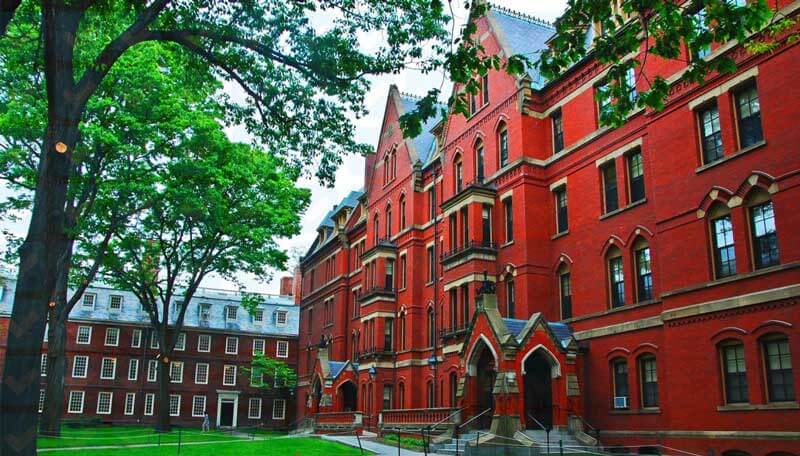 HARVARD UNIVERSITY | harvard.edu
The first university in America, founded in 1636. Harvard professors are highly accomplished scholars, and the university also employs many Nobel Prize winners and members of the Academy of Sciences. Being mentored by an eminent scholar significantly increases the student's chances of success in their careers.
—
Harvard produces high-impact research in many fields (from the sciences to the humanities), and is consistently at the top level in all university rankings, regardless of criteria; [1]
—
The University offers a vast array of study programmes: Law, Medicine, Astronomy, Sociology, etc. Thus, whatever the interest of a student, Harvard has an option.
—
Harvard has the largest endowment among all the universities in the world. These enormous external funds ensure that the best technologies, equipment, libraries, and infrastructure are in place, thereby supporting top-notch research. The buildings and campus of the university are among the most striking in the whole of the United States.  
Size Matters… Not
GLOBAL RANKING: BEST 'SMALL' UNIVERSITIES
While many prospective students will seek out large campuses, others prefer the ambience of more intimate university grounds that offer as impactful a learning experience as the usual bigger institutions. Based on direct feedback from the latter group – undergraduates from Paris to South Korea – The Times Higher Education (THE) has once again revealed the world's outstanding small universities. To be eligible for the ranking, universities must appear in THE's World University Rankings 2020, teach more than four subjects, and have fewer than 5,000 students.   
California Institute of Technology (Caltech), United States: Caltech has held its position as the best small university in the world for another year. With just over 2,200 students, it offers a range of science and technology programmes taught by world-renowned scholars, as well as high-end facilities such as its Jet Propulsion Laboratory. Caltech provides the opportunity to join a group of award-winning alumni that counts 39 Nobel laureates among them. |  caltech.edu
École Polytechnique, France:

One of the most prestigious grandes écoles in France, particularly known for its engineering programmes. As well as providing smaller class sizes, École Polytechnique is home to a diverse student body, with more than 60 nationalities on campus. |

programmes.polytechnique.edu/en
Pohang University of Science and Technology (POSTECH), South Korea: Established in 1986 to provide advanced education for prospective engineers, POSTECH also offers courses and opportunities for students to become entrepreneurs – such as taking part in clubs, start-up prep groups, training on patents, and leaves of absence to create a new venture. | international.postech.ac.kr
Sant'Anna School of Advanced Studies – Pisa, Italy: One of the very few institutions on this list with less than 1,000 students.
The university specialises in the field of Applied Sciences: Economics & Management, Law, Political Sciences, Agricultural Sciences & Plant Biotechnology, Medicine, and Industrial and Information Engineering. Students can attend the university for free if they achieve top marks in their entrance exam, and demonstrate proficiency in two languages.  |   santannapisa.it
https://www.timeshighereducation.com/student/best-universities/best-small-universities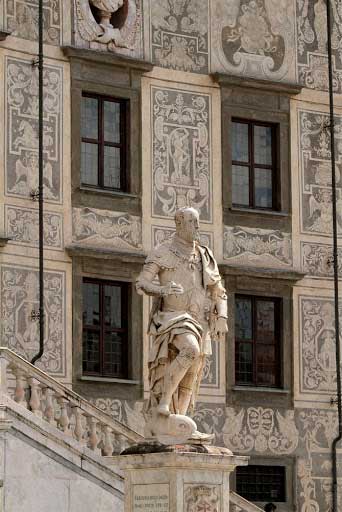 Selection of students at Scuola Normale Superiore di Pisa is exclusively on the basis of merit, study courses and accommodation, at absolutely no cost
SCHOLARSHIPS FOR INTERNATIONAL STUDENTS (USA)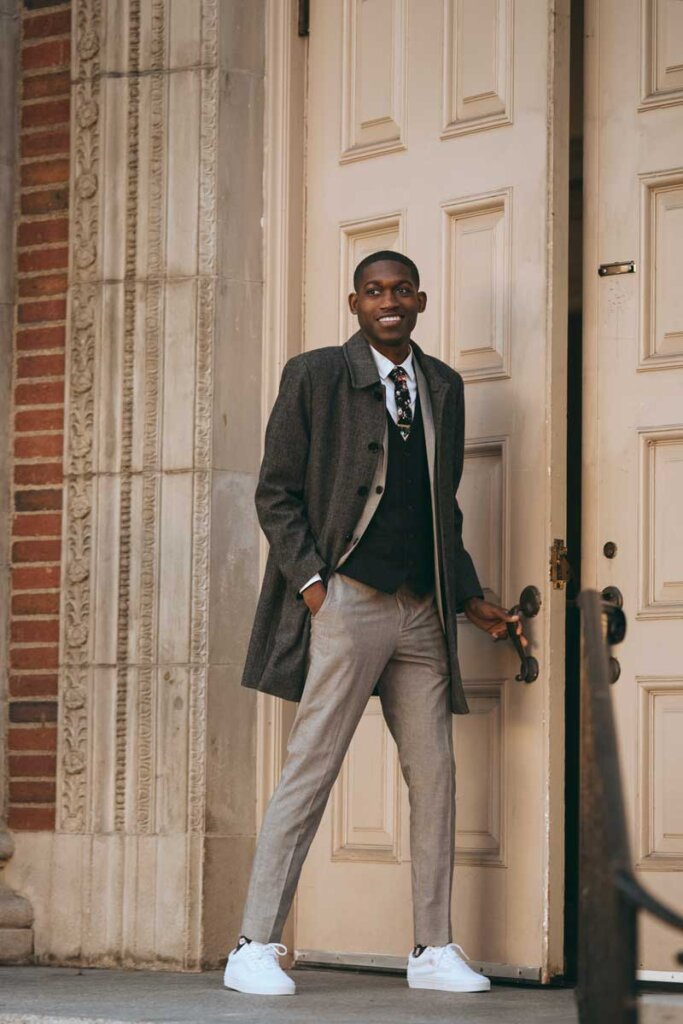 There are quite a lot of opportunities for international students to gain funding for their studies in the United States:
#YouAreWelcomeHere Scholarship – Participating colleges and universities (of which there are 57) will each offer two annual, renewable scholarships that cover a minimum of 50% tuition to selected international undergraduates who are dedicated to furthering the #YouAreWelcomeHere message. youarewelcomehereusa.org/2021-scholarship
AAUW International Fellowships: Funding ($18,000–$30,000) is awarded for full-time study or research in the United States to women who are not U.S. citizens or permanent residents. Both graduate and postgraduate studies at accredited U.S. institutions are supported. Applications open August 01, and end November 15. https://bit.ly/3r8Yuhn
MasterCard Foundation Scholarships – The program allows students whose talent and promise exceed their financial resources to complete an education.
mastercardfdn.org/all/scholars
American University Emerging Global Leader Scholarship – Undergraduate scholarships to study in the US at American University, in Washington DC. Aimed at international students who show leadership potential. american.edu/admissions/international/au-egl-scholarship.cfm
Brandeis University Wien International Scholarship Program – Funding opportunity for high-achieving students with an interest in student community contribution. brandeis.edu/isso/programs/wien/index.html
Clark University Global Scholars Program – Scholarships of no less than US$10,000 as well as a guaranteed $2,500 taxable stipend for a paid internship are available for first-year international applicants.
https://bit.ly/3xKoO3C
Emory University Needs-Based Scholarship Program – Emory University offers partial to full merit-based scholarships apply.emory.edu/financial-aid/types-of-aid/scholar-program.html
Harvard University Scholarships – 55% of students receive need-based Harvard scholarships. 1 in 5 pays nothing to attend.
college.harvard.edu/financial-aid/how-aid-works/types-aid
Illinois State University International Awards – Tuition waivers, merit awards and graduate assistantships to incoming international students. financialaid.illinoisstate.edu/scholarships
Iowa State University International Merit Scholarships – Merit-based scholarship programme for high-achieving international students. admissions.iastate.edu/intl/merit_scholarships
Michigan State University International Scholarships – Various grants and scholarships for international students. Learn more 
University of Arkansas International Scholarships – Funding opportunities for international students of varying backgrounds and nationalities Learn more. 
University of Iowa Scholarships for International First Year Students – Various scholarships (up to $10,000) Learn more. 
University of Minnesota International Scholarships – Offers a Global Excellence Scholarship, an Undergraduate Research Scholarship, and an ISSS Needs-Based Scholarship.  Learn more
University of Oregon International Scholarships – US scholarships, aimed at students from around the world. Learn more
University of Wisconsin Superior Non-resident Tuition Waiver Program – Tuition waiver for international students demonstrating financial need Learn more 
Evaluating Vehicles
BEST WAYS TO SAVE FOR UNIVERSITY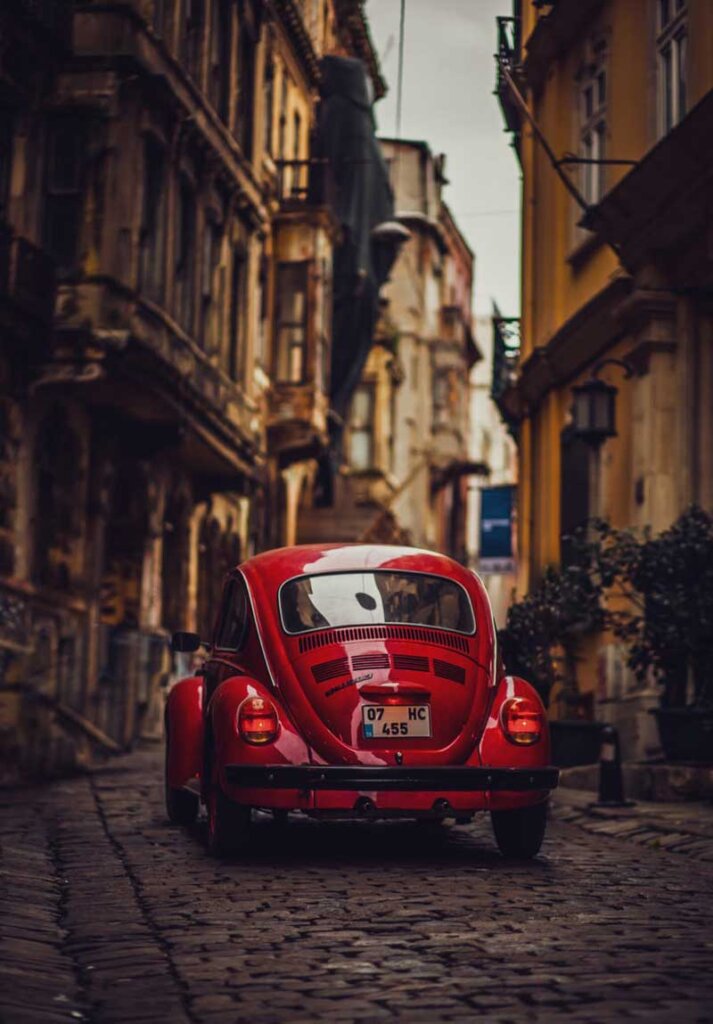 With higher education costs continuing to rise faster than the rate of inflation, financing your children or grandchildren's higher education can be a challenge.  Fortunately, there are sound strategies that can be used to cover this expense, while keeping an eye on overall financial goals. 
If your children are to be educated abroad, the exchange rate is critical. Colossal devaluations of the Nigerian Naira against major currencies may mean seeking professional advice regarding offshore investment opportunities that can generate income to help offset expenses abroad.
An ideal education plan would involve a basket of fixed income instruments, short-term money market instruments, equities, Mutual Funds, Education Trusts, and a savings account that takes advantage of the 'miracle' of compound return, as well as tax breaks. A portfolio that includes some, or all of these vehicles is contingent upon your financial situation, risk appetite, and time span.
In any investment account, it's ideal to save early and to contribute regularly to get the most out of it.
Once a portfolio is in place, it needs to be reviewed at least once a year to ascertain that financial goals are still on target.
Even if your child or grandchild has just a few years before university beckons, prudent planning can help you save the largest amount in the shortest possible time.
CONCLUSION
Getting a university degree is important for your children's success. It's important to remember that despite the high up-front cost, university degrees are worth it over the long run, in terms of higher employment rates and greater earnings. Graduates – valued for their communication, leadership and problem-solving skills – are sought-after by companies all over the world.