Eye-Watering Returns
LIVING, AND LEAVING A LEGACY                                       

Take 1: In 1984, contemporary artist Jean-Michel Basquiat's work "Untitled" sold for $19,000 at auction. In April 2017, it fetched $110.5 million, a record for an American artist at auction.
Take 2: Leonardo da Vinci's painting of Jesus (titled Salvator Mundi) was bought at auction by a British art collector, and sold by his family in 1958 for a paltry £45. The same artwork sold for a relatively small sum of $10,000 12 years ago. And in November 2017, the Salvator Mundi was bought for a record-breaking $450 million at Christie's auction house in New York. This figure more than doubled the existing record for an artwork sold at auction: a $179.4 million bid for a Picasso's Women of Algiers in 2015.
These hair-raising auctions support the view that art can be considered a good investment in comparison with stocks and bonds, meaning that art has a potentially useful and valuable role to play in an investor's portfolio diversification.
As with all investments of passion and objects of desire, the motivation behind every art collection is attributable not just to capital appreciation, but also to emotional fulfilment, prestige, and the pure joy of ownership.
In this piece, we help the Collector navigate the pleasures and intricacies of building up their own art collection, with features that cover: The art of collecting Art; The most expensive art pieces ever sold; Highlights from Art Basel (the world's premier contemporary art fair); and a detailed look at some of the world's biggest art thefts, which are intriguing when compared to scenes from Hollywood's latest comedy-crime blockbuster, OCEAN'S 8.
Inspired by Greatness
INSIDE THE ART COLLECTOR'S MIND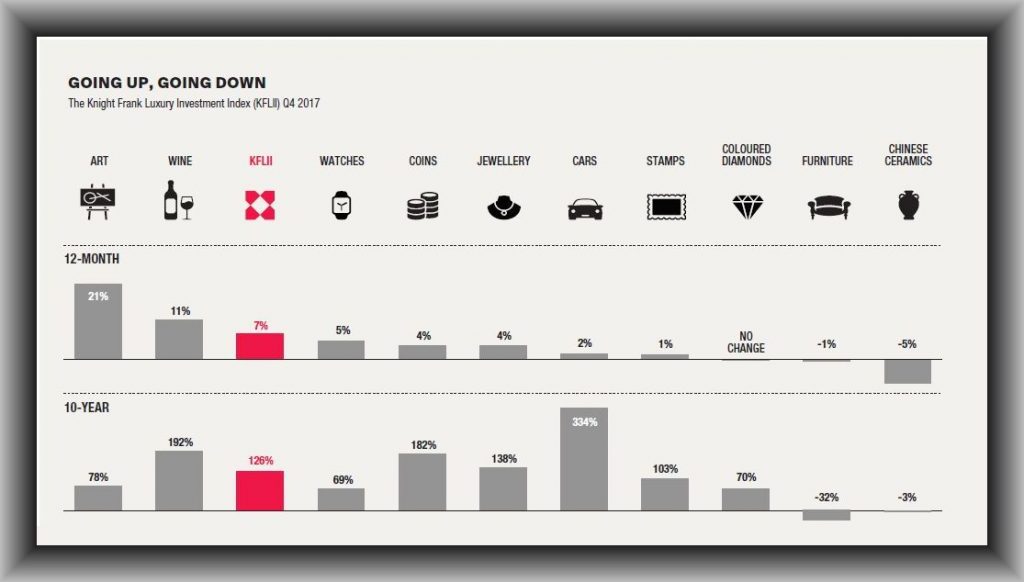 The 2018 Wealth Report by Knight Frank finds that Art was the top-performing asset class for investments of passion in 2017.
Traditionally, the most successful investors in art have been those who collect because of a deeply-held interest in acquiring art for its own sake. At the same time, it is still important to base a decision to acquire a work on broader considerations like the medium, condition, period and theme of the particular work.
Indeed, valuing a piece of art is a complex matter. Each piece of art is unique and not all works by great artists are great. This in itself makes art a more intricate asset to analyse, as the determinants of value are as subjective as they are objective.
While some collectors have made fortunes, the world is also filled with warehouses of art that have depreciated as much as 90 per cent. To help navigate these treacherous waters, two of the world's most prosperous art buyers [1] and an expert financial institution share some advice on starting and maintaining a successful collection:
Stay in the know: Says septuagenarian, Uli Sigg (who has amassed probably the world's most comprehensive collection of Chinese contemporary art, having bought more than 2,500 works since the late 1990s when he was the Swiss ambassador to China): "Do your homework first. Once a work catches your eye, read up as much as you can about the artist and scour the Internet for past sales results on auction house websites and third party providers such as artnet.com and artprice.com. Check the C.V. too. The chances of appreciation in value are much better when an artist's works have been featured in reputable galleries or acquired by major museums."
Explore art fairs: For Lito Camacho (former vice-chairman of Credit Suisse Asia) Advice: "Art fairs are a great opportunity to get exposure to all kinds of art, especially for neophytes who might otherwise find walking into a private gallery intimidating. With as many as 5,000 works on display at the bigger events, it's best to have a strategy mapped out in advance. "Do not be impulsive. Do your research, and don't buy some random artist on day one."
Mr. Camacho and his wife should know. After an initial awestruck contact with the work of octogenarian Japanese artist Yayoi Kusama in 2004, the couple bought their first Kusama (one of the artist's "infinity net" works from the 1960s) for $7,500. Today they own 100 Kusamas which have risen between 20 and 30 times in value. Sixty-two year-old Lito affirms: "This has been our best performing asset by far; better than private equity, stocks, bonds or property."
Value is intrinsically linked to quality: For any work of art from any period to be considered a good investment, it must have artistic merit. In addition, investors should be looking for a well-documented and authenticated provenance, or history of ownership, as well as other considerations, including the place in the artist or maker's oeuvre and the condition of the object. Attribution is important particularly in the field of Old Master Paintings. Attribution can be the subject of debate among art historians and reappraisal of attributions can influence values either positively or negatively.
Top 5: World's most expensive artwork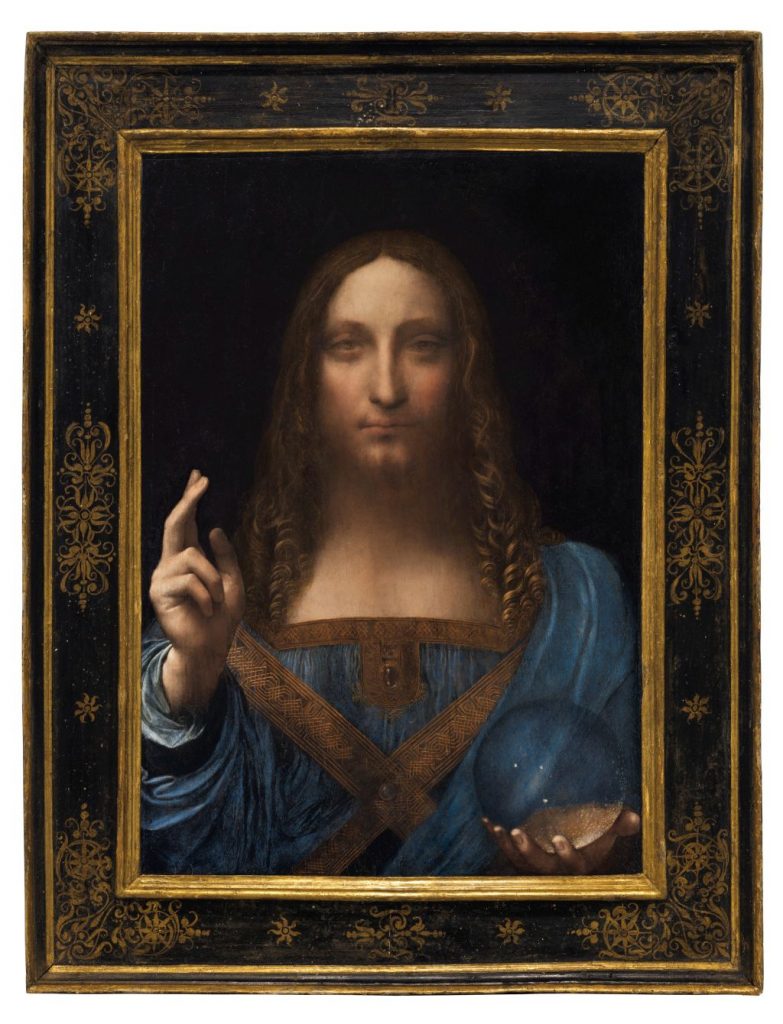 #1
The 500-year-old Salvator Mundi  (meaning 'Saviour of the World' in Latin) was sold in November 2017 for a record $450,312,500, obliterating all previous auction records for a painting, and making it the most expensive painting ever sold. The masterpiece is a Renaissance-era oil painting that depicts a blue-robed Jesus Christ, holding a crystal orb, and looking directly at the viewer. Initially unknown, the identity of the buyer was eventually disclosed to be Abu Dhabi's Department of Culture and Tourism (the United Arab Emirates – UAE). Other similarly costly pieces include: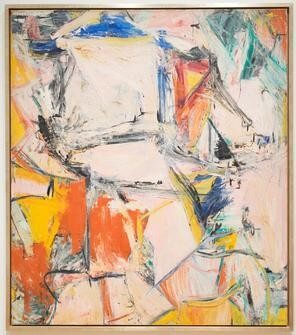 #2. Interchange 
by Willem de Kooning ($300 million)
 This abstract landscape by the Dutch-American painter commanded the highest price ever paid in a private sale for an artwork. It was bought by Hedge fund billionaire, Kenneth C Griffin, who spent $200 million on Jackson Pollock's Number 17A at the same time. (See number 5 below).
#3. The Card Players 
by Paul Cézanne ($250 million)
When Qatar's Royal Family bought one of Cézanne's five versions of this scene in 2011, they paid double the existing record for an artwork at auction. The men who posed for the painting included farmhands on Cézanne's estate, who may have been surprised by the price their depiction reached.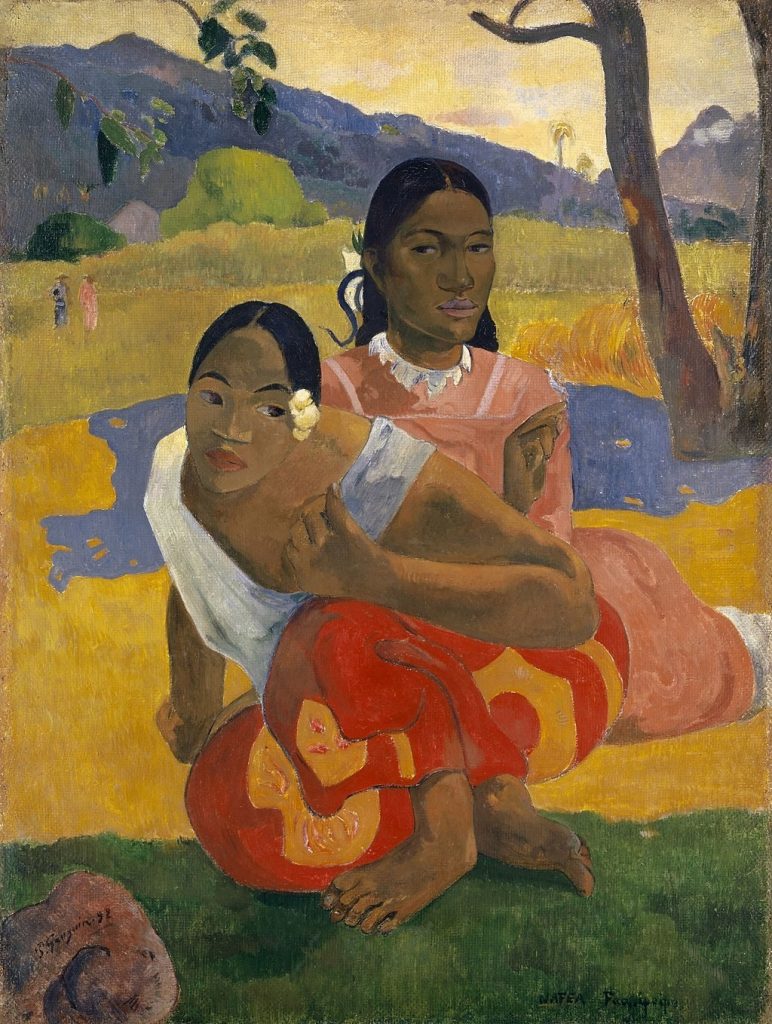 #4. Nafea Fan Ipoipo 
(When Will You Marry?) by Paul Gauguin ($210 million)
French post-Impressionist artist Paul Gauguin painted Nafea Fan Ipoipo during his first trip to Tahiti, where he later lived for six years. When the artwork changed hands – after two years of negotiations – for a reported $300 million in 2015, it was called the most expensive painting ever sold. But a High Court lawsuit over an alleged outstanding $10 million sale commission revealed the buyer had paid only $210 million.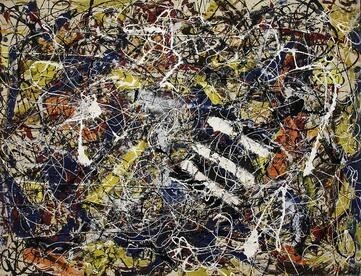 #5. Number 17A 
by Jackson Pollock ($200 million)
This was the second artwork bought in a 2015 $500 million deal by hedge fund manager Kenneth C Griffin. Pollock, an American abstract-impressionist known for his style of drip painting, also created the 11th most valuable artwork, No. 5, 1948. It sold for $140 million in 2006.
The Heist: ART IMITATES LIFE
'OCEAN'S 8' is Hollywood's comedy movie of the moment, filled with dastardly attempts at heisting a gigantic, $150m vintage Cartier diamond necklace. In deference to this pseudo-crime blockbuster, there are, in fact, six major art heists that have happened in real life. Here are three major attempts at pinching some of the world's most valuable art pieces, and what ensued: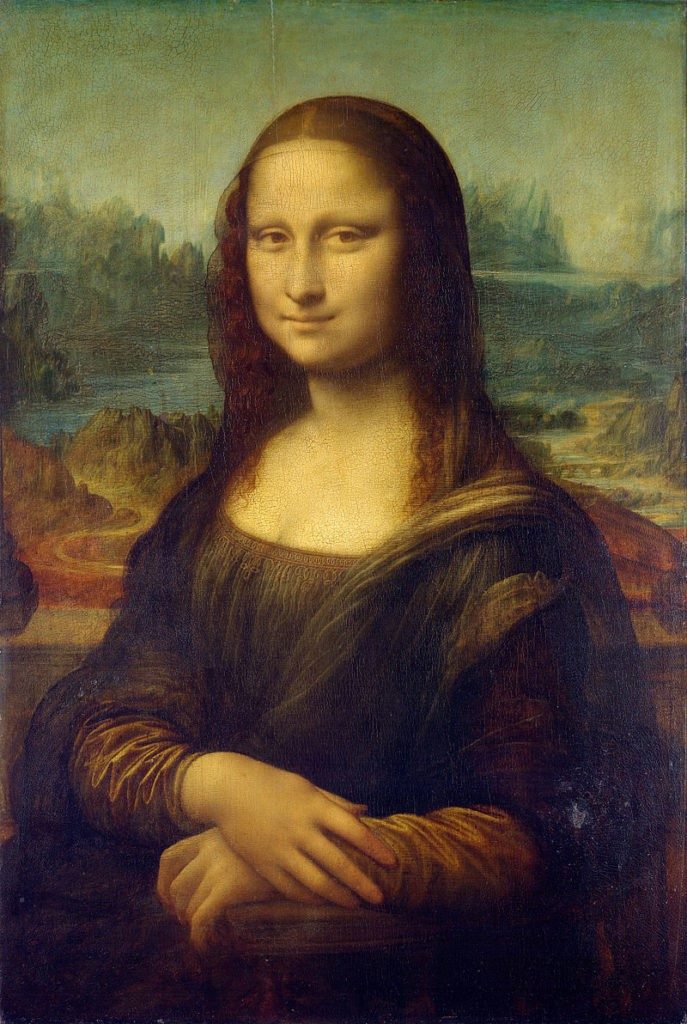 Leonardo da Vinci's Mona Lisa
The Louvre, Paris
August 21, 1911
Three Italian men shuttered themselves in a supply closet overnight, and when the museum staff vacated the museum, the thieves executed their pillage. The ringleader of the job was Vincenzo Perugia, who had been hired to install the protective glass intended to shield the famous portrait. His role in the heist eluded police for years—until he tried to sell Mona Lisa and was promptly arrested.
In his defense, Perugia pleaded guilty only to being a true Italian patriot; he was under the mistaken impression that the painting had been stolen by Napoleon, and only wanted to do right by his heritage.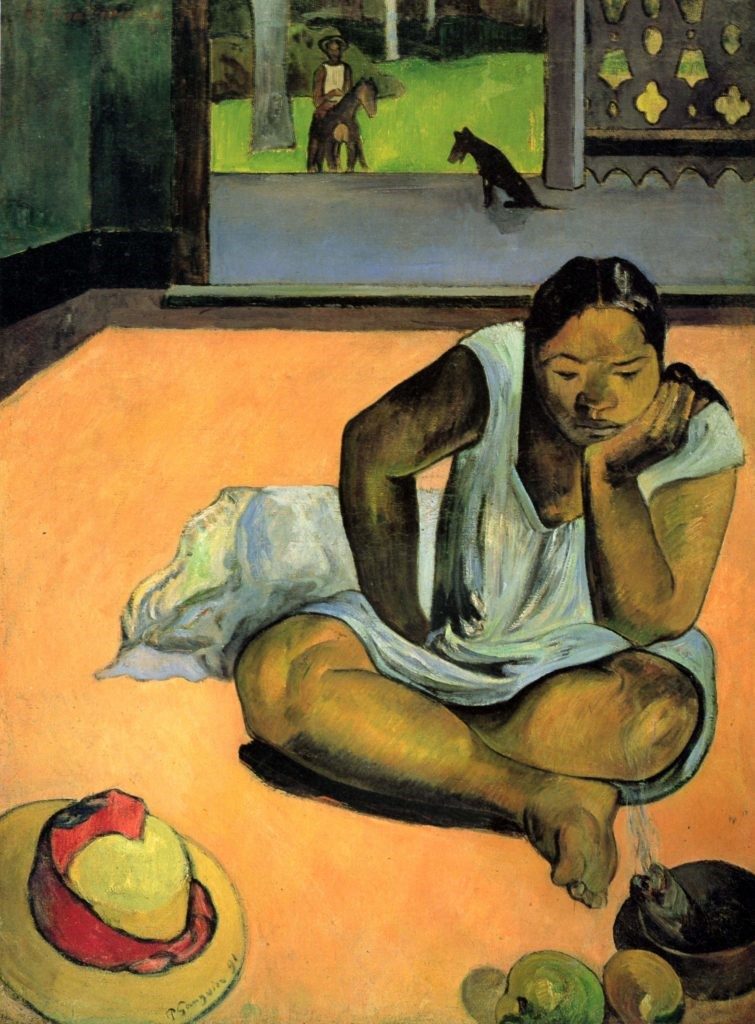 Rembrandt's St. Bartholomew, Picasso's Mother and Child, and two works by Paul Gaugin (Brooding Woman, and Mademoiselle Manthey)
Worcester Art Museum, Massachusetts
May 17, 1972
Florian (Al) Monday, a career criminal, dispatched two of his small-time crook cronies into the Worcester Art Museum with instructions to "snatch-and-grab" the institution's crown jewel, Rembrandt's St. Bartholomew, and a few other works within grabbing-distance. The catch? Monday had supplied his accomplices with a gun, loaded with a single bullet. The gun was only meant to be a showy accessory, until a suspicious security guard got in the way, and suffered a gunshot wound—making the crime the first armed art robbery in history.
Later, Monday absconded to a pig farm in Rhode Island, stashing his bounty in a hayloft when he realised no one would purchase the stolen goods. In another surprising twist, all of the stolen paintings were recovered—something that (sadly) rarely happens in the real world.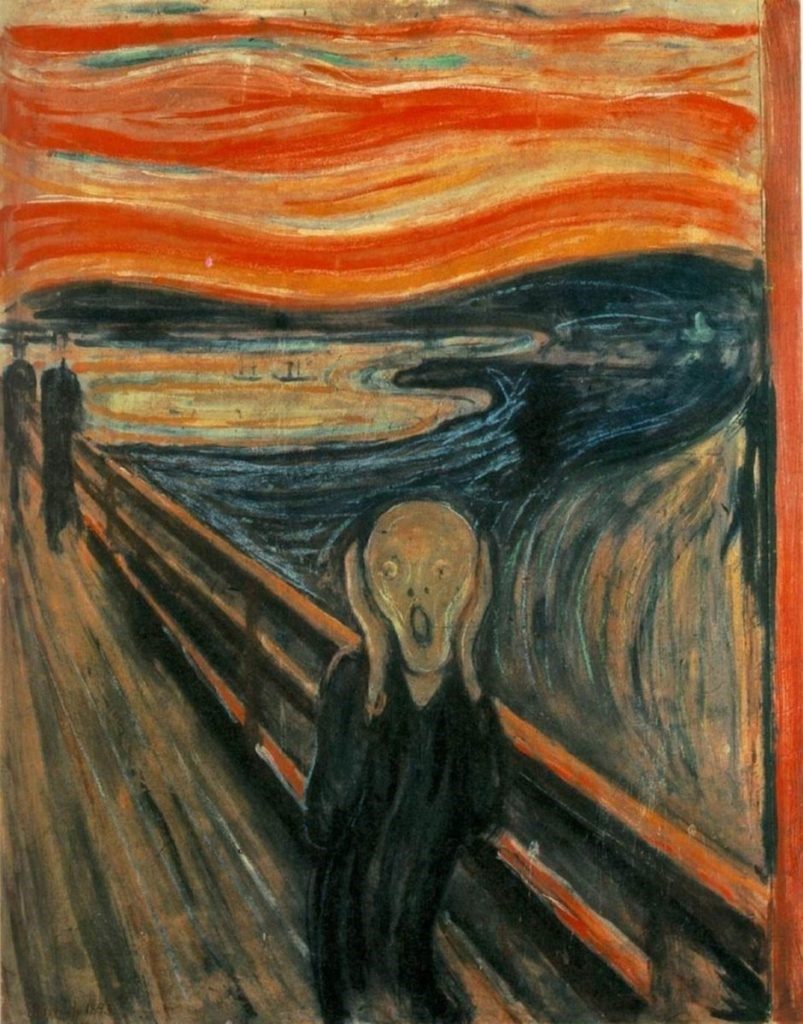 Edvard Munch's The Scream (1893)
The National Museum, Oslo
February 12, 1994
In 1994 Norway was hosting the Winter Olympics, and as the country was preparing to watch the opening ceremony, a troupe of masked robbers broke into the museum, and went straight for Edvard Munch's The Scream. The men easily overwhelmed the solitary security guard, and in 50 seconds flat the bandits were gone—but not before leaving a note that simply read, "Thousand thanks for the poor security."
The ringleader was an ex-soccer player with a penchant for Munch; Paal Enger had been arrested in 1988 for stealing the artist's painting The Vampire. Shortly after carrying out the 1994 robbery, Enger took out a classified ad announcing the birth of his son "with a scream," unable to resist taunting the authorities further—the painting was recovered three months later after an international sting operation.
Highlights: Art Basel 2018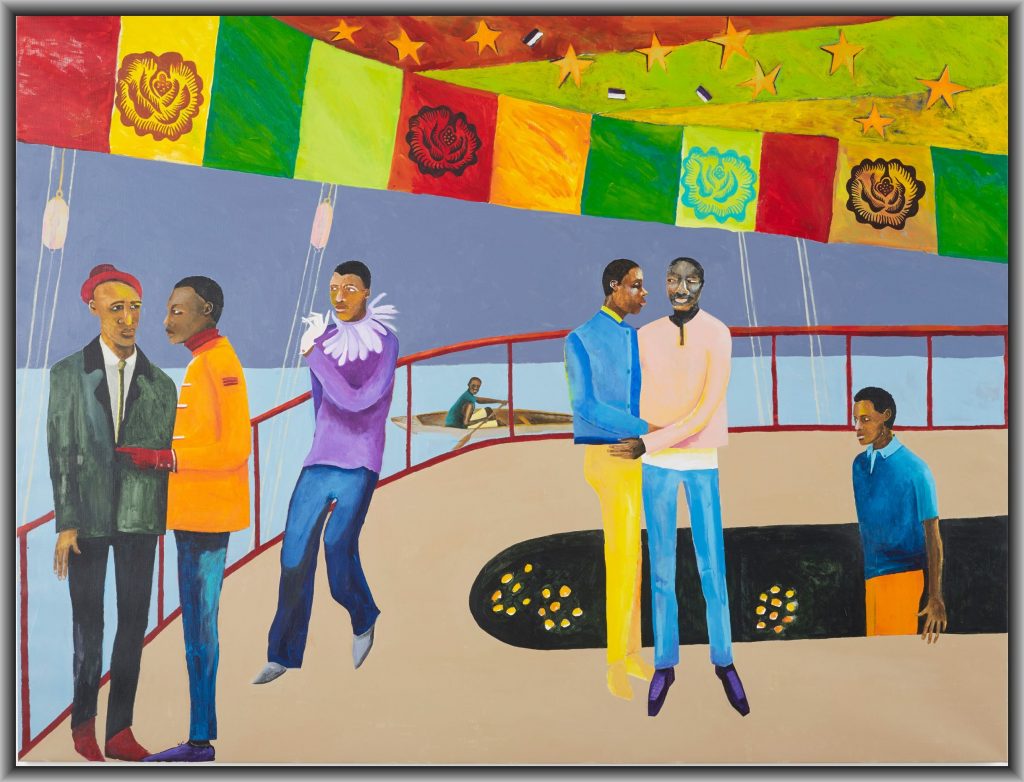 Art Basel  is the world's premier fair for modern and contemporary art, and every year, at its three global fairs (in Basel, Miami Beach, and Hong Kong) artists, academics, curators, collectors and other industry figures gather to discuss or purchase the latest in art. The 2018 Basel (Switzerland) event threw up some interesting angles:
Africa Rising: One of the jewels of this year's fair was pieces by 64-year-old Tanzanian-born, UK-based artist Lubaina Himid. In 2017, Ms. Himid became the oldest person and first black woman to win the prestigious Turner prize. Her politically driven, vivid subject matter explores themes of racism, visual culture and art history. Collectors rushed to purchase her paintings, and by mid-afternoon of the VIP opening day of the fair, eight out of 10 works from her ongoing series of painted pages sold for £6,000 each. Her most expensive and largest work, Ball on Shipboard(2018, pictured above), was priced at £110,000, and put on hold for an international museum.
African American art: African American art similarly held its own at Art Basel. New York-based dealer Jack Shainman sold a 1975 portrait by the late Barkley Hendricks for $1.75m, while Lehmann Maupin Gallery sold nine works by McArthur Binion, in addition to a monumental work in Art Basel's Unlimited section, for prices ranging from $70,000 to $450,000. Setting the tone for interest in this genre was music star, P Diddy's purchase of Kerry James Marshall's 1997 painting Past Times at Sotheby's in May for $2.1m. This set a new auction record for a living African American artist. 
Priciest pieces:
Paintings sold at Art Basel 2018[1] [$14 million – $1 million]
| | | | |
| --- | --- | --- | --- |
| In excess of $14 million: Philip Guston's The Visit (1955) | $14 million: Joan Mitchell's 1969 Composition | $14 million: Joan Mitchell's Untitled (1959) | $7.5 million: Joan Mitchell's Syrtis (1961) |
| $6 million: Joan Mitchell's Red Tree  | $4.5 million: Keith Haring's Untitled (1984) | $3.9 million: Mark Bradford's You Must Have Fell and Hit Your Head (2001) | $2.5 million: David Hockney's Chrysanthemums (1996) |
| $2.5 million: George Condo's Autumn in Soho (2011) | $2.5 million: Mark Bradford's Battle (Trimmed Extra)  | $1.8 million: Barkley L. Hendricks's Greg (1973) | $1.73 million: Yu Hong's Old Man Yu Gong Is Still Moving Away Mountains (2017) |
| $1.6 million: Francis Picabia's Les baigneuses, femmes nues au bord de merat | $1.45 million: Robert Rauschenberg's Ruby Re-Run (1978) | $1.3 million: George Condo's Portrait of an English Lady (2008) | $1.2 million: Mira Schendel's Untitled (1963) |
| In excess of $1 million: George Condo's Green and Purple Head Composition (2018) | In excess of $1 million: David Hockney's The Big Hawthorn (2008)  | In excess of $1 million: Sophie Taeuber-Arp's Six Espaces Distinct (1939) |   |
ART HOTSPOT OF THE SEASON
Experiential Event
Display of Da Vinci's
most valuable artwork to date
Objet d'Art
The $450m Salvator Mundi
Timeline
From September 18, 2018
Location
The Louvre, Abu Dhabi (UAE)
The Department of Culture and Tourism of the United Arab Emirates has revealed that the world's most expensive painting – the Salvator Mundi by Leonardo Da Vinci – will be displayed at the Louvre Abu Dhabi as from September 18.
The Louvre Abu Dhabi opened in November 2017 for art-lovers around the world, and is the first museum to bear the Louvre name outside France. Upon display of the Salvator Mundi this September, the museum will join an elite group of five or six institutions worldwide to have two Da Vinci paintings on show (it currently has Da Vinci's La Belle Ferronnière that was bought on loan from the Musée du Louvre in France).
The Salvator Mundi masterpiece will also be loaned by Louvre Abu Dhabi to Musée du Louvre, to be displayed at a planned Leonardo Show (October 2019 to February 2020), held to mark the renowned artist's 500th death anniversary. There are only 24 paintings of Da Vinci that are widely accepted, while eight of them are yet to be fully verified by the art world.
CLOSING
Fine Art has long been one of the key passion investments, with collecting dating back to the great patrons of the Renaissance, and continuing with today's high-profile contemporary art collectors. While most collectors have an eye on investment potential when buying art, art is perhaps also best collected with an emotional dividend in mind, with collectors and would-be collectors taking time to acknowledge the importance of history, and the pleasures of a life well-lived.
*Disclosures: This material does not provide individually tailored investment advice. It has been prepared without regard to the individual financial circumstances and objectives of persons who receive it. ARM Investments (ARMI) advises investors to independently evaluate particular investments and strategies, and seek the advice of a financial advisor or wealth manager. The appropriateness of a particular investment or strategy will depend on an investor's individual circumstances and objectives.
*For financial or wealth management advice, please contact ARM Investment Managers: